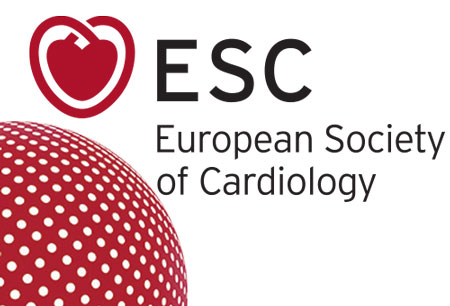 ESC Congress
London, UK
Book Hotel Online for ESC Congress
Book Now
Event Update
The ESC Congress 2024 will take place between 30.08.2024 and 02.09.2024. The Amsterdam RAI is the event's chosen location. The event will be held in a face-to-face format, without a strict Covid-19 prevention plan in place. This is due to the removal of the country's domestic restrictions. Attendees will be advised to follow the following recommendations:
They should sanitize and disinfect their hands on a regular basis. Hand sanitizing stations and hydro alcoholic gel dispensers will be available at the venue.
A Brief Overview of ESC Congress
ESC Congress, organized by the European Society of Cardiology, is an international congress of cardiovascular medicine that sees specialists, innovators and experts from around the four corners of the world tackle the current problems facing the field. Staged in Paris, France, this cardiovascular congress lasts for five days and has managed to become the leading event on a fully global level.
When it comes to find affordable online bookings for ESC Congress, GETA ltd is your best bet to find a suitable deal. We can accommodate you wherever you wish – from rooms right next to the exhibition grounds suitable for networking purposes to a guesthouse in the quiet suburbs. If you're looking for great hotels close to the Fira Barcelona Gran Via, the time to act is now. Give us a call and we'll handle every aspect of your work trip!
Why Your Visit Is Worth It?
Cardiology experts from Europe and further abroad have recognized ESC Congress as a must-see event not only to receive the most up-to-date information on practices and research, but as a valuable tool to meet professionals and grow their networks. Let's take a closer look at the data:
32,000 healthcare professionals from 150 countries visit the event;
4,500 abstracts presented;
500 expert sessions run during the program;
400 cardiology topics are on the agenda;
200 international exhibitors.
Industry Relevance
ESC Congress has undergone several changes in terms of scheduling. The very first congress was held back 1950 and in its first four decades occurred once every four years. This all changed in 1988, when it increased its frequency and now the congress is held in a major European city on an annual basis. Previous hosts include Paris, Munich, Stockholm, Amsterdam and London. Rotation is one of its key aspects as it gives a different flavor to the all-encompassing programming and there's much to see at ESC Congress. Research and development are a main focus and you have a stellar opportunity to present findings in an abstract that introduces you to the right people afterward. As mentioned you have your pick of 500 expert sessions.
Who Are You Going to Meet?
The short answer – just about everyone in the field. ESC Congress has been showing consistent growth over the span of six years. Back in 2012, visitor numbers circled around 27,000 visitors to rise to the current 32,000 visitors. Europe leads the charge when it comes to numbers by nationality as the top countries represented include Germany, France, Italy, the UK, Switzerland, Spain and Sweden. Though we have to mention Asia has a strong presence with China, Japan and India all having sizeable numbers during the last edition. In terms of professional careers, visitors consist of physicians, nurses, engineers, medical technicians, administrators and paramedics.
Past editions
ESC Congress 2023
25.08.2023 - 28.08.2023
ESC Congress 2022
26.08.2022 - 29.08.2022
ESC Congress 2019
31.08.2019 - 04.09.2019
How to get to ESC Congress

On Foot
from London City Airport is 20 min walk
from the Central Station on 37 Wharfdale Rd - N/A

By Car
from London City Airport is only 7 min car ride
from the Central Station on 37 Wharfdale Rd is 41 min drive to the venue

By Public Transport
from London City Airport (Stop J) tale bus 473 for 2 stops to Prince Regent Bus Station (Stop T) = 9 min total
from the King's Cross St. Pancras Underground Station take the yellow line in direction Edgware Road to Tower Hill station. From there walk to Tower Gateway station and take the green line in direction Beckton for 10 stops to Prince Regent station. In 3 min walk you will arrive at Olympia London. (total = 51 min)