IFEMA - Feria de Madrid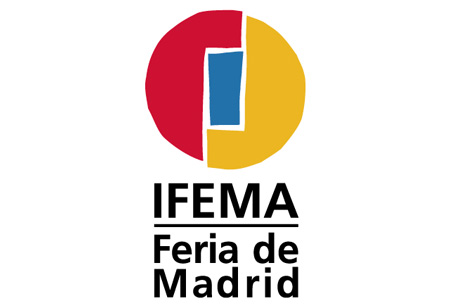 IFEMA - Feria de Madrid
Address:
Parque Juan Carlos I, s/n, 28042 Madrid, Spain
About The Venue
IFEMA - Feria de Madrid is Madrid's answer to the exhibition culture in Barcelona as it was first built in 1980 and currently holds the title of biggest exhibition complex in Spain. This also places it among the most valuable venues on the territory of Europe. How does this translate in numbers? IFEMA - Feria de Madrid offers exhibition space of 230,000 m² (~2,475,000 sq. ft.) and the space is divided into 12 halls, 2 congress centres, 2 auditoriums and more than 80 meeting rooms – this in turn makes the centre one of the most versatile venues. Here you can host major international exhibitions as well as private business events – over 500 small, third-party events, if the calendar is to be trusted. That's a big number.
The calendar at IFEMA is certainly busy as the organiser puts together 119 trade fairs in total. Out of those, 57 are directly organised by IFEMA. Then 42 trade fairs are only hosted at the venue, but are organised by third-party organiser and the remaining 12 are IFEMA brands, but are hosted in other countries. Combined together, they bring to IFEMA - Feria de Madrid more than 35,000 exhibitors and 2.5 million visitors on an annual basis. Let's look at the list of high-profile events that take place there. Expodental, Fitur, MadridJoya, CPhI Worldwide, SIMO, MOTORTEC and ARCO. A key feature of the amenities is also the inclusion of catwalks in order to accommodate the needs of the Madrid Fashion Week, which is one of the biggest and most seen moments in the fashion industry.
How to get to IFEMA - Feria de Madrid
nor from Madrid - Atocha Cercanias, nor from the airport there is a short way to reach the expo centre
from Madrid - Atocha Cercanias is a 14 min drive (16.2 km)
from Madrid-Barajas Adolfo Suárez Airport is only 6 min drive (6.4km)
from Madrid - Atocha Cercanias take bus C3 for 3 stops to Nuevos Ministerios then switch to bus nr 8 for another 4 stops to Feria de Madrid. This journey will take you around half an hour.
from Madrid-Barajas Adolfo Suárez Airport you can take bus 828 for only one stop wich will take you 8 min in total
View Nearest Hotels
Hotels
Venue
GET A FREE QUOTE
Looking for a hotel accommodation for particular trade show or exhibition.
Send us a general enquiry and we will find the best options for you