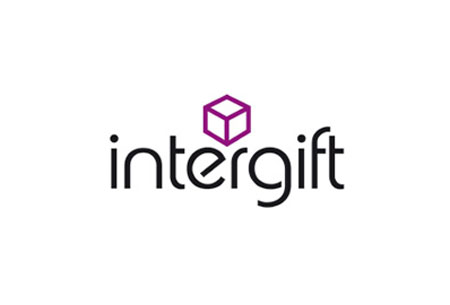 Intergift
Madrid, Spain
Book Hotel Online for Intergift
Book Now
Event Update
Attendees should not miss out on Intergift 2024 as it heads to Madrid, Spain. The trade show for consumer goods will allow visitors to gain access to experts and trendsetters from 07.02.2024 and 11.02.2024. The venue will not feature safety measures due to the removal of the country's pandemic-related limitations.
A Brief Overview of Intergift
Intergift brings together established brand names and rising stars in the consumer goods and home furnishing industry to launch products, network and set the trends for the upcoming seasons. The international trade fair is the beating heart of the Spanish region and presents exhibitors with the perfect opportunity to penetrate the market. It's the ideal environment to be seen and heard, create buzz around new releases and generate sales leads from big buyers.
Book affordable hotels close to IFEMA Feria de Madrid during Intergift ahead of time. GETA ltd is your exclusive guide to the best deals in Madrid whatever your budget size. From high-end to low-cost, our team accommodates your budget and assists you in planning every step of the way. We've worked with travel groups of all sizes and welcome as many as twenty people. You stay in a great hotel near the exhibition grounds and close to public transport connections. This means you spend a fraction of the time you're there commuting. In addition to hotel reservations for Intergift, GETA ltd also arranges airport transfers and stand construction.
Why Your Visit Is Worth It
Intergift is a multi-sector event, which means you're able to cast your net wide and meet with trade visitors from related industries who might be interested in your products. A fair booth is a quick return on investment since you're able to meet with qualified buyers immediately and break even on the first day. The event is essential for the B2B market and everyone attends to make purchases. Editions maintain strong attendance numbers:
40,000+ international trade visitors
737 international exhibitors
400+ VIP buyers
79 countries
9 sectors
Industry Relevance
Established in 1979, Intergift has always been the market and trend barometer in Spain. The event takes place twice a year at IFEMA Feria de Madrid with one edition for Spring/Summer and one for Fall/Winter. The products are organised in 9 sectors, which are High-end Decor, Home textile, Deco, Solutions for Interior Design, Regalomania, Handcrafts, Bazaar, Neo and Textile editors. In the following years, the trade fair has expanded its influence to encompass Portugal as well. The main motivation for trade visitors is to research the market and find new suppliers.
The Hosted Buyer program encourages close collaboration and long-term partnerships and is quite good at generating business. In addition, there's also a Speakers' Corner to help inform visitors on important factors. The discussion forum runs conferences, presentations and round tables with a focus on practical advice, new trends and promotion tools. This turns Intergift into a powerful platform for sourcing new ideas and business opportunities in Spain and its neighbours.
Who Are You Going to Meet?
Brands that attend Intergift are of the highest calibre. Trade visitors have access to new collections from Armani, Christian Lacroix, Etro, Missoni, Ralph Lauren, Mind the Gap, Morris&Co, Romo, Paper's, Pepa Pastor, Arte-Internacional and Baldaquino. The quality of exhibitors also determines the quality of the trade visitors. The hosted buyers programme attracts professionals with large budgets and the intent to purchase.
Geographically speaking, the audience comes from all over Europe – Poland, Switzerland, the UK, Italy, France, Germany, Norway. Outside of Europe, trade visitors come from Japan, China, South Korea and India. Professionally, the audience consists of interior designers, architects, decoration stores, gift shops, concept stores, online stores, garden centres, toy stores, hardware stores, hospitality representatives, wholesalers and department stores. As a whole, visitors tend to be in management roles and have influence in purchase making whether that's in an advisory role or in an outright decision-making role.
Additional Value of Attending
INTERGIFT continues to surprise its audience with its format changes and programming. For its 40th anniversary in 2022, organisers brought back one of the show's fundamental features - "Space under Construction". The attraction is sponsored by the Consejo General de Colegios Oficiales de Decoradores y Diseñadores de Interior -CGCODDI (General Council of the Official Associations of Interior Decorators and Designers of Spain) and highlights the achievements and importance of interior designers. For 2022, the spotlight shone bright on Arancha de Nemesio Lamar, founder of the AdNLamar studio.
The feature demonstrated de Nemesio's expertise and creativity in project creation and consisted of a creative design using furniture and decorative materials by different exhibitors at the trade fair. Previous editions promoted the work of designers like Carmen Baselga, Belén Sueiro, Esther Sánchez-Lastra, Cristina Domínguez, Rosa Sánchez and Karen Blixen.
The Speaker's Corner continues to be a source of innovative presentations, professional expertise and overview of trends across all related sectors in the lifestyle industry. In previous editions, you had presentations from Zalando, which invests into commercial solutions to connect the inventory of retail fashion and accessories sellers with the platform in order to sell directly to the end consumer. Visitors received in-depth information about how to navigate and use the Partner Program and Connected Retail program to their advantage.
As a whole, the Speakers' Corner is a valuable resource to determine upcoming trends that are apparent across related industry sectors. Plus, a chance to drum up excitement for your products. Signing up to present here generates great opportunities to connect with target buyers and receive valuable feedback. In addition, you get a lot of exciting conferences that explore a number of hot topics that are on everyone's mind. You'll learn all about brand consolidation, new materials, the circular and sustainable economy in decoration, social media presence or business management in the interior decorating world. The lineup of speakers is impeccable.
As many other trade shows, INTERGIFT has adopted digital tools to help its community maintain relationships better no matter how far away from each other they are located. LIVE Connect is the platform that makes it possible to remain in close contact with interested parties, current partners and suppliers over the course of the calendar year as well as consumer valuable content. It's a much more efficient way to chase sales leads after the end of an edition and announce to your audience that you will attend upcoming editions.
Past editions
Intergift 2023
13.09.2023 - 17.09.2023
Intergift 2023
01.02.2023 - 05.02.2023
Intergift 2022
14.09.2022 - 18.09.2022
Intergift 2022
02.02.2022 - 06.02.2022
Intergift 2021
15.09.2021 - 19.09.2021
How to get to Intergift

On Foot
nor from Madrid - Atocha Cercanias, nor from the airport there is a short way to reach the expo centre

By Car
from Madrid - Atocha Cercanias is a 14 min drive (16.2 km)
from Madrid-Barajas Adolfo Suárez Airport is only 6 min drive (6.4km)

By Public Transport
from Madrid - Atocha Cercanias take bus C3 for 3 stops to Nuevos Ministerios then switch to bus nr 8 for another 4 stops to Feria de Madrid. This journey will take you around half an hour.
from Madrid-Barajas Adolfo Suárez Airport you can take bus 828 for only one stop wich will take you 8 min in total