Intergift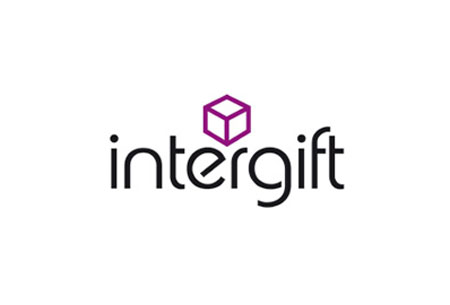 Intergift
Spain , Madrid
Covid-19 Event Update
Attendees should not miss out on Intergift 2022 Autumn Edition as it heads to Madrid, Spain. The trade show for consumer goods will allow visitors to gain access to experts and trendsetters from 14.09.2022 to 18.09.2022. GETA ltd helps exhibitors find affordable hotels close to IFEMA Feria de Madrid. Whether you are travelling in a large group or solo, our team is there to book the right hotels for Intergift 2022 Autumn. All it takes is a single consultation, and you will have your reservation in just a few hours.
A Brief Overview of Intergift
Intergift brings together established brand names and rising stars in the consumer goods and home furnishing industry to launch products, network and set the trends for the upcoming seasons. The international trade fair is the beating heart of the Spanish region and presents exhibitors with the perfect opportunity to penetrate the market. It's the ideal environment to be seen and heard, create buzz around new releases and generate sales leads from big buyers.
GETA ltd understands what you're looking for in a hotel reservation for Intergift and provides you with the right price, the right location, the right venue. We have a large network of hotels in Madrid and know all the best deals on the market. Book your stay close to the exhibition grounds and keep your commute short. GETA ltd can accommodate budgets of any size and delivers great savings!
Why Your Visit Is Worth It
Intergift is a multi-sector event, which means you're able to cast your net wide and meet with trade visitors from related industries who might be interested in your products. Because the international trade fair is B2B and purchase-oriented, you quickly win back your initial investment. The numbers are more than satisfying:
• 40,000+ international trade visitors
• 737 international exhibitors
• 400+ VIP buyers
• 79 countries
• 9 sectors
Industry Relevance
Established in 1979, Intergift has always been the market and trend barometer in Spain. The event takes place twice a year at IFEMA Feria de Madrid with one edition for Spring/Summer and one for Fall/Winter. The products are organised in 9 sectors, which are High-end Decor, Home textile, Deco, Solutions for Interior Design, Regalomania, Handcrafts, Bazaar, Neo and Textile editors. In addition to the hosted buyer program, which has been highly successful in generating business, the trade fair also boasts a Speakers' Corner. The discussion forum will run conferences, presentations and round tables with a focus on practical advice, new trends and promotion tools. This turns Intergift into a powerful platform for sourcing new ideas and business opportunities in Spain and its neighbours.
Who Are You Going to Meet?
Brands that attend Intergift are of the highest caliber. Trade visitors have access to new collections from Armani, Christian Lacroix, Etro, Missoni, Ralph Lauren, Mind the Gap, Morris&Co, Romo, Paper's, Pepa Pastor, Arte-Internacional and Baldaquino. The quality of exhibitors also determines the quality of the trade visitors. The hosted buyers programme attracts professionals with large budgets and the intent to purchase. Geographically speaking, the audience comes from all over Europe – Poland, Switzerland, the UK, Italy, France, Germany, Norway. Outside of Europe, trade visitors come from Japan, China, South Korea and India. Professionally, the audience consists of interior designers, architects, decoration stores, gift shops, concept stores, online stores, garden centres, toy stores, hospitality representatives, wholesalers, hardware stores and department stores.
Past Editions
2021 Autumn Edition
Intergift 2021 coincided with three other events: Bisutex, MadridJoya and MOMAD. The trade shows took place as face-to-face exhibitions between 15.09.2021 and 19.09.2021 at the IFEMA Madrid. They received approximately 1100 exhibitors and a total of 35,625 professionals from 85 countries. All 4 events had strict COVID-19 prevention measures in place. Organisers announced during the conclusion of the trade shows when the next editions will occur. Intergift 2022 will occur between 2.02.2022 and 6.02.2022.
2022 Winter Edition
Like the 2021 editions, the winter edition of Intergift 2022 took place alongside MOMAD, Bisutex, and MadridJoya. The trade fairs were hosted at IFEMA Madrid as live events with strict Covid-19 safety measures in place. Among the safeguards implemented at the venue were obligatory surgical masks. The hosting dates were set between 02.02.2022 - 06.02.2022 and the edition received more than 31,000 participants. This included over 1,000 exhibitors.
Past editions
Intergift 2022
02.02.2022 - 06.02.2022
Intergift 2021
15.09.2021 - 19.09.2021
Intergift 2021
07.04.2021 - 11.04.2021
Edition was held digital to prevent the fast spread of COVID-19.
Intergift 2020
16.09.2020 - 20.09.2020
Cancelled because of COVID 19
Intergift 2020
05.02.2020 - 09.02.2020
How to get to Intergift

On Foot
nor from Madrid - Atocha Cercanias, nor from the airport there is a short way to reach the expo centre

By Car
from Madrid - Atocha Cercanias is a 14 min drive (16.2 km)
from Madrid-Barajas Adolfo Suárez Airport is only 6 min drive (6.4km)

By Public Transport
from Madrid - Atocha Cercanias take bus C3 for 3 stops to Nuevos Ministerios then switch to bus nr 8 for another 4 stops to Feria de Madrid. This journey will take you around half an hour.
from Madrid-Barajas Adolfo Suárez Airport you can take bus 828 for only one stop wich will take you 8 min in total
Hotels
Venue