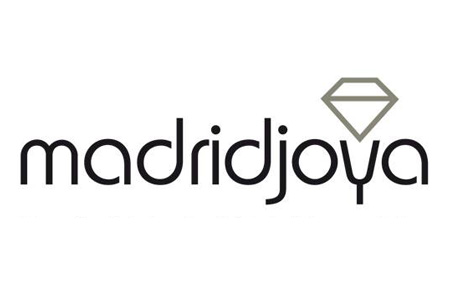 Madridjoya
Madrid, Spain
Book Hotel Online for Madridjoya
Book Now
Event Update
Madridjoya 2024 will occur between 14.09.2024 and 17.09.2024 as a live trade show. The expo will take place at IFEMA Madrid and will not incorporate Covid-19 safety measures. This is because of the removal of Spain's domestic restrictions. Attendees arriving from China should note that upon arrival, they will have to present 3G entry documentation and undergo a body temperature check due to the travel limitations. They might also be asked to undergo an on-site Covid-19 test.
A Brief Overview of Madridjoya
Madridjoya is Spain's primary trade fair for jewellery and watches. The international trade fair is a constant source of inspiration and a tool for generating trends. Exhibitors showcase not just the latest collections, but reveal innovative products and technologies relevant to watchmaking. You are in the perfect place to penetrate the Spanish market and exhibit side by side with leaders in the country. There's quite a lot to discover in terms of programming from training and digitalisation to new perspectives on and practices for sustainability.
Are you ready to travel to Madrid? GETA ltd is your guide to all the best hotel rates in the city. We are used to accommodating all budgets and ensure you get the perfect deal no matter how much you're willing to pay. Book hotels close to IFEMA Madrid within a single day and enjoy a short commute. Our team makes sure you're well connected to public transport. It takes you just a few minutes to reach the exhibition centre. GETA ltd accommodates large groups as well. Think twenty people or more. We're not just here to make hotel reservations for Madridjoya. We have a whole portfolio of travel services from arranging airport transfers to building exhibition stands.
Why Your Visit Is Worth It
Exhibiting at Madridjoya is a quick return on investment. The trade fair has one major goal – sell. Exhibitors receive a lot of interest from serious buyers and you generate solid sales leads during your visit. The twice-a-year format gives you options when to exhibit based on your schedule. The 2022 edition broke new records for attendance and exhibition space used. Here are the key data points from the September edition that closed the year:
1300+ international companies were there;
35,000+ international trade visitors from 77 countries made the trip;
12% increase in visitor numbers compared to the February 2022 edition;
Industry Relevance
Established in 1982, Madridjoya has closely kept its fingers on the pulse of fashion and design in the jewellery and matchmaking industry. The trade fair follows seasonal trends and showcases the newest collections from established brands and newcomers. IFEMA Madrid organises two editions per year – one in February and one in September, which runs alongside Intergift, Bisutex and MOMAD as part of the great lifestyle week. No two editions are the same and you benefit from a full product portfolio and an entertaining support programme. The exhibition halls display the new collections of gold and silver jewellery, goldsmith's work in silver, watches, precious stones, fine and pearls, related industry, machinery, couture and cases.
Madridjoya performs several important business functions. First, it's a place to research the current state of the market. You'll see what your competitors are offering, find out the emerging trends as well as learn about innovative solutions. Networking is the biggest value you receive as you meet with existing partners, but also easily find new suppliers. The main reason trade visitors attend in the first place is to source new products and initiate purchases. Exhibitors are in the perfect position to generate exciting sales leads and establish commercial links. Especially considering how you're able to captivate the audience through the Catwalk. This is perhaps the most effective tool to get potential buyers to pay attention. Both big brands and smaller companies can book a slot for their own fashion show.
Julia González, the director of all four shows, says, 'Now that we've held the shows, we feel very positive. We started the year with a lot of uncertainty about holding the trade fairs, even wondering if we should consider not holding them at all. But the support and confidence of the exhibitors and the excellent precedent set by FITUR just a few days earlier persuaded us to forge ahead and keep to the scheduled dates. Proof of this are the excellent results achieved by the participants. And this encourages us to keep working with and for these sectors in the trade shows to come.'
Who Are You Going to Meet?
You have a large variety of companies that attend Madridjoya. You'll come face to face with chain stores, commercial agents and representatives, designers, distributors, exporters and importers, franchises, manufacturers, jewellers and wholesalers. This means you're more than able to reach a diverse group of potential buyers and diversify revenue streams.
Although Spain remains the country with the largest presence, Madridjoya has quickly proved its global appeal over the years. Today, the trade fair welcomes exhibitors and visitors from Italy, Portugal, Germany, France, the Netherlands, Poland, Sweden, Belgium and Norway. As a whole, the majority of international visitors are based in Europe, both inside and outside the European Union. Now we're seeing rising numbers from companies in South America, Central and East Asia, and Africa – all markets that have become more appealing in recent years.
Alhambra, Cosmosyr, Obrero Joyeros, Vidda, RYBA, Cerabella and Bukhari Art Jewellery are some of the exhibitors that have rented a stand at Madridjoya.
Additional Value of Attending
You can't miss out on the support programme. Visitors have access to talks and conferences. The Image Forum is the main selling point as it features top speakers that tackle a variety of subjects. In 2022, visitors could sit for a session on teaching of Fire Enamel on Metals and its applications, the potential consumer of jewellery, goldsmithing and enameling, the use of tourmalines in fine jewellery and the presentation of the MYALÓ Project.
The other popular event is the Speaker's Corner. Here you can enjoy programming that targets the business side. Speakers discuss ways to effectively strengthen a brand and talk about new materials in fashion and décor. The Speaker's corner touches on the circular economy and sustainability as well as the development and manufacture of jewellery through history. These sessions and talks provide visitors with a well-rounded experience.
Last but not least we have to mention the training space ART & TALENT, where new talent can learn and improve their skills under the guidance of masters in their respective craft.
Past editions
Madridjoya 2023
02.02.2023 - 05.02.2023
Madridjoya 2022
15.09.2022 - 18.09.2022
Coincided with Bisutex, Intergift, and MOMAD 2022
Madridjoya 2021
15.09.2021 - 19.09.2021
Madridjoya 2021
08.04.2021 - 11.04.2021
Edition was held digital to prevent the fast spread of COVID-19.
Madridjoya 2020
17.09.2020 - 20.09.2020
Cancelled because of COVID-19.
How to get to Madridjoya

On Foot
nor from Madrid - Atocha Cercanias, nor from the airport there is a short way to reach the expo centre

By Car
from Madrid - Atocha Cercanias is a 14 min drive (16.2 km)
from Madrid-Barajas Adolfo Suárez Airport is only 6 min drive (6.4km)

By Public Transport
from Madrid - Atocha Cercanias take bus C3 for 3 stops to Nuevos Ministerios then switch to bus nr 8 for another 4 stops to Feria de Madrid. This journey will take you around half an hour.
from Madrid-Barajas Adolfo Suárez Airport you can take bus 828 for only one stop wich will take you 8 min in total