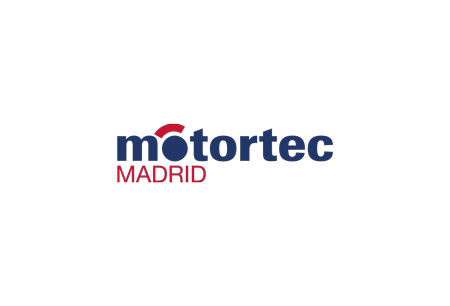 MOTORTEC AUTOMECHANIKA MADRID
Madrid, Spain
Book Hotel Online for MOTORTEC AUTOMECHANIKA MADRID
Book Now
Event Update
The 2025 edition of MOTORTEC AUTOMECHANIKA MADRID will be held between 23.04.2025 and 26.04.2025. The event will be hosted as a live trade show at the IFEMA Madrid. The event site will not include Covid-19 safety measures because Spain has lifted its pandemic-related restrictions.
A Brief Overview of Motortec Madrid
Learn about what's the latest in the automotive service and aftermarket industry, and have an in-depth overview of the Spanish market. Motortec Madrid is an essential trade fair for the automotive industry in Spain and is a source of all the newest models of space parts, electronics, systems and components. Exhibitors take advantage of the rich product portfolio and presence of buyers from all over Europe. Generate qualified sales leads and boost sales. Plus, you are exactly in the right spot to establish yourself in Southern Europe's chief market.
Don't be late to booking hotel accommodation for Motortec Madrid. Thousands travel to Madrid, Spain to experience the full breadth of electronics and components on display. Let our team help you land the top hotel rates in the city and plan your entire stay. In addition to hotel rooms for fairs and shows, GETA ltd provides airport transfers, rental cars and a special service to build your stand at the trade fair. We send you great deals on hotels close to IFEMA Madrid, from which you can get to the exhibition centre in minutes. We've worked with business travellers for a decade now, and know how to accommodate large groups. Whether you're travelling with a few people or over twenty, we'll find the perfect booking.
Why Your Visit Is Worth It
Motortec Madrid presents a reliable source of revenue and boost in sales for exhibitors. It's one of the best performers worldwide and even the pandemic hasn't been able to slow it down. The trade fair gathers together the whole of the Spanish market. Let's take a look at the last edition and its more than impressive attendance numbers:
60,300+ international visitors
3,500+ workshops in attendance
1,300+ brands represented
700+ companies
200+ activities and seminars planned
Industry Relevance
Motortec Madrid is the definitive meeting point for professionals operating in the automotive services and aftermarket industry, that's been a staple in Southern Europe since its founding back in 1991. The international trade fair presents buyers with the latest in automotive components, parts and electronics every two years at IFEMA Madrid. Over the course of four exciting days in April, top exhibitors from Spain and abroad take to the stage to promote, demonstrate and launch their newest offerings to a wide-ranging audience of invested buyers.
Motortec Madrid captures the full picture of sectors within the automotive and aftermarket industry with no exceptions, positioning it as a go-to meeting place for big industry players. The exhibition halls showcase:
Spare parts and components
Repairs and maintenance
Accessories and customising
Service and washing stations
Electronics and systems
Tires and batteries
Industrial vehicle
At Motortec Madrid, exhibitors are able to get up-to-date information on existing trends and what's coming up shortly as well as grow their professional network. It's the best platform to meet up with existing clients and convert new sales. The trade fair invites quality exhibitors, so you're able to compare what's on the market today and build better strategies for the future.
Who Are You Going to Meet?
The companies with a regular presence at Motortec Madrid include BOSCH, HELLA, Serca, TÜV SÜD, CesviMap, Aeca, Alvic, Sernauto, Continental and AUTEL. It's important to note that most visitors in attendance are Spanish nationals, and that most programming is done in Spanish only. Outside of Spain, the audience comes from Southern Europe – Italy, Greece, Portugal, Albania, Cyprus and Malta. You also meet with buyers coming from Germany and France; two markets with a well-developed automotive industry.
A good number of trade visitors represent professional workshops, whether they're independent, multi-brand or electromechanical. The highest concentration of these visitors are owners, which only cements Motortec Madrid's reputation as a procurement platform full of qualified leads.
Retention rates are also strong as over 90% of both trade visitors and exhibitors return to IFEMA Madrid for the next edition of the trade fair.
Additional Value of Attending
You're not just boosting your reputation and sales numbers at Motortec Madrid. The trade fair has one of the best support programmes in the industry. You're spoiled for choice when it comes to presentations, seminars, lectures, conferences, technical sessions, round table discussions as well as training sessions.
During the pandemic, these activities took place online. Examples from the last edition include a webinar dedicated to autonomous driving and its market potential, electric car repair, benefits of online presence for the workshop, the future of mobility services, advanced driver-assistance systems, new digital calibration of ADAS systems and new propulsion technologies.
Any given edition, you expect a full agenda with informative events designed to meet the needs of professionals involved in all links in the value chain:
Congress of Industrial Vehicle Shops
Shop network meetings
Circular Economy conference
Conference on the lack of drivers for professional fleets
Sector conferences: Service Stations, Innovations for shops, and more
On the more fun side, Motortec Madrid also organises the "Truck Challenge." Now in its third edition, this competition pits mechanics against each other to prove who's the best and walk away with a great prize. In 2022, the prize was an iPhone 13 Pro. Any professional with experience with industrial vehicles is able to sign up, and demonstrate their specific skillset. The competition is just another successful way to market your brand and business, which comes on the heels of the much loved competitions for the best technician and the youngest technician.
Are you a startup looking to create initial buzz about your company? Then the Innovation Gallery is where you belong. This special area ensures you have all the attention you deserve. Brands that have been with the trade fair since the very beginning are now eligible to win the "To a lifetime" awards, created recently to honour their loyalty and give them additional visibility.
Finally, attendees have full access to LIVE Connect – the digital tool that gives you access to a wide range of exclusive content, as well as networking features that keep you well connected to professionals in your sector. It's the best way to keep in touch with potential buyers, experts and other contacts you might make during the fair.
Past editions
MOTORTEC AUTOMECHANIKA MADRID 2022
20.04.2022 - 23.04.2022
+/-50%
of visitors comprised workshop professionals
20.34%
of attending professionals represented mechanical workshops
19.59%
of attending professionals represented multi-brand workshops
14.97%
of attending professionals represented independent workshops
9.56%
of attending professionals represented tire workshops
3.76%
of attending professionals represented glass workshops
4,233
Support programme participants
MOTORTEC AUTOMECHANIKA MADRID 2021
10.03.2021 - 13.03.2021
Cancelled because of COVID-19.
MOTORTEC AUTOMECHANIKA MADRID 2019
13.03.2019 - 16.03.2019
How to get to MOTORTEC AUTOMECHANIKA MADRID

On Foot
nor from Madrid - Atocha Cercanias, nor from the airport there is a short way to reach the expo centre

By Car
from Madrid - Atocha Cercanias is a 14 min drive (16.2 km)
from Madrid-Barajas Adolfo Suárez Airport is only 6 min drive (6.4km)

By Public Transport
from Madrid - Atocha Cercanias take bus C3 for 3 stops to Nuevos Ministerios then switch to bus nr 8 for another 4 stops to Feria de Madrid. This journey will take you around half an hour.
from Madrid-Barajas Adolfo Suárez Airport you can take bus 828 for only one stop wich will take you 8 min in total