Fitur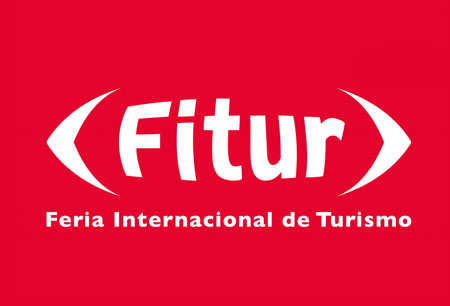 Fitur
Spain , Madrid
The Latest News on Covid-19
IFEMA Institucion Ferial de Madrid is hard at work in creating a strong 2023 edition of Fitur. Fitur 2023 will run between 18.01.2023 - 22.01.2023 as a live event. Alongside the in-person part of the fair, there are going to be a lot of digital offers to guarantee the safety and wellbeing of all in attendance. The host location will include safety precautions, such as the requirement that masks be worn in enclosed spaces. Additionally, before accessing the venue, attendees must present papers such as negative test results. Due to current travel restrictions, 3G entry documents must also be presented when arriving in Spain.
A Brief Overview of Fitur
If you're involved in the tourism and travel sector, then Fitur is the must-see event in your calendar. The international trade fair sees travel agencies, associations and the leading tastemakers come together to network, conduct business and shape the future of the industry. The lasting popularity of the event promises easy access to faraway markets. Meet with your current partners and find new matches in a dynamic environment.
Rely on GETA ltd for affordable hotel services for Fitur. We're veterans when it comes to booking hotel accommodation for trade fairs and know our way around Madrid. What we need from you is a price range and how many people are travelling with you. Within a business day, you receive a list with the top deals. GETA ltd provides accommodation for every budget size. We have low-cost hotels and hostels as well as high-end apartments and suites.
Why Your Visit Is Worth It
Fitur has always been a big earner. The expenses for a fair stand are a small investment compared to the targeted sales leads and signed contracts. Before the pandemic, Fitur saw more than 200,000 visitors coming from all over the world. The first edition after the pandemic has also shown a lot of promise:
5000+ international companies from 5 continents
37 official delegations
42,000+ international trade visitors
20,000+ private visitors
44,000 sq. m exhibition space
Industry Relevance
Madrid, Spain is home to Fitur, which is the brainchild of IFEMA Institucion Ferial de Madrid. The international trade fair arrives every single year at IFEMA Feria de Madrid for a total of five days and delivers all the freshest trends and hot travel destinations. It's been operational for forty years with 1981 being its debut. Fitur embodies the full spectrum of travel. Visitors will discover a wealth of offers, packages and destinations across the world. LGBTQ+ tourism, festival tourism, health tourism, television and movie tourism are the most popular sectors and have their own areas. There's also a lot of new technology on display over at Fitur NEXT. Along with discussions and presentations, Fitur gives attendees opportunities to network, sell and learn!
Who Are You Going to Meet?
Fitur enjoys strong backing from the Spanish government. Aside from institutions, even the Royal Family visits and supports the event. Another interesting fact is that Fitur partners with a different country every year, which ensures that there's a different focus and variations in products, visitors and exhibitors. For the upcoming edition, this partner is going to be the Dominican Republic. As far as the audience goes, a little over 45% of all visitors come from Europe. The next biggest groups come from the Americas and Asia, then followed by Africa and Oceania. It's important to say that visitors come with the goal to make purchases. Brands and organizations that showcase at Fitur include CHILE National Tourism Board, Compostela Capers, Neo Travel and Unomovil.
Fitur Past Editions
2022
Fitur's 2022 edition took place at IFEMA as a hybrid event. It consisted of a live exhibition and a digital platform known as FITUR LIVEConnect. The host venue featured the latest Covid-19 safety measures. This included attendants needing to show 3G entry documents. Despite the pandemic, 600 exhibitors, 111,193 attendees, and 6,933 participants attended the event. The platform received 33,286 registrations, and 3,981 journalists documented the event. Fitur 2022 included representatives from 127 nations.
Past editions
Fitur 2022
19.01.2022 - 23.01.2022
Held in hybrid format due to Covid-19
3,981
Accredited journalists
Fitur 2021
19.05.2021 - 23.05.2021
Fitur 2020
22.01.2020 - 26.01.2020
130,530
SQ M of Exhibition Area
Fitur 2019
23.01.2019 - 27.01.2019
130,530
SQ M of Exhibition Area
FITUR 2018
17.01.2018 - 21.01.2018
130,530
SQ M of Exhibition Area
How to get to Fitur

On Foot
nor from Madrid - Atocha Cercanias, nor from the airport there is a short way to reach the expo centre

By Car
from Madrid - Atocha Cercanias is a 14 min drive (16.2 km)
from Madrid-Barajas Adolfo Suárez Airport is only 6 min drive (6.4km)

By Public Transport
from Madrid - Atocha Cercanias take bus C3 for 3 stops to Nuevos Ministerios then switch to bus nr 8 for another 4 stops to Feria de Madrid. This journey will take you around half an hour.
from Madrid-Barajas Adolfo Suárez Airport you can take bus 828 for only one stop wich will take you 8 min in total
Hotels
Venue