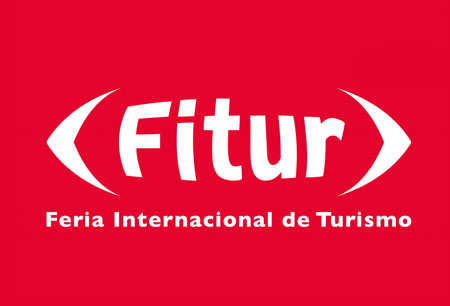 Fitur
Madrid, Spain
The Latest News for the Event
IFEMA Institucion Ferial de Madrid is hard at work in creating a strong 2024 edition of Fitur. It will run as a live event between 24.01.2024 and 28.01.2024. Alongside the in-person part of the fair, there are going to be a lot of digital offers to guarantee the safety and wellbeing of all in attendance. The host location will not include safety precautions, such as the requirement that masks be worn in enclosed spaces. This is because of Spain's government removing the domestic pandemic-related restrictions. Arrivals from Spain should note that because of the instated travel limitations, they will have to present upon arrival 3G entry documents such as negative test results no older than 72 hours. They may also be asked to undergo an on-site Covid-19 testing.
A Brief Overview of Fitur
For a comprehensive overview of trends in the tourism and travel industries, look no further than FITUR – a go-to trade fair that opens up the whole year. The international event is a magnet for travel agencies, associations and influencers, who come to touch base, close deals and shape the world of travel for the upcoming year. It's the best possible platform to boost interest in your products and services. Meet with your current partners and find new matches in a dynamic environment.
The upcoming edition of FITUR in 2023 is expected to bring close to 200,000 people to Madrid. It's important to book your hotel as early as possible and GETA ltd gets the job done fast. We work with hotels, hostels, and apartments all over the city. Tell us a price range and how many people are travelling with you, and we generate the best deals closest to IFEMA Feria de Madrid. You are near bus stops and stations, and within walking distance from the exhibition grounds. It takes a business day to set you up and plan your business trip. Do you want more than just a hotel booking during FITUR? GETA ltd has a whole portfolio of travel services.
Why Your Visit Is Worth It?
FITUR has always been a big earner for exhibitors and a smart investment. You always start the year strong with an exhibition booth here, where you're able to get in touch with current partners and potential sales leads. You earn back all costs to travel and exhibit on the first day. It's just the perfect platform for cross-border procurement and knowledge exchange. Here is what last year's edition generated in numbers:
600 exhibitors
4 official delegations
111,000+ international attendees
6933 participants
44,000 sq. m exhibition space
3981 journalists
127 nations
Industry Relevance
Madrid, Spain is home to FITUR, which is the brainchild of IFEMA Institucion Ferial de Madrid. The international trade fair arrives every single year at IFEMA Feria de Madrid for a total of five days and delivers all the freshest trends and hot travel destinations. Its scheduled slot in January means that all players in tourism and travel map out what's happening for the year ahead. You're going to learn all the upcoming trends. The first edition took place in 1981 and it's been going for forty years.
FITUR embodies the full spectrum of travel. Visitors discover a wealth of offers, packages, and destinations across the world. festival tourism, health tourism, television, and movie tourism are always popular. The exhibition space is organised in FITURTECHY, FITUR KNOW-HOW & EXPORT, FITUR MICE, FITUR SCREEN, FITUR LGBT+, FITUR TALENT, FITUR WOMAN, and FITUR LINGUA, the TRAVEL TECHNOLOGY space, the FITUR NEXT Sustainability Observatory, and the newly added FITUR CRUISES. Along with discussions and presentations, Fitur gives attendees opportunities to network, sell and learn!
As the travel landscape changes, FITUR evolves and refreshes its format. A clear example of this practice is the introduction of the special area for cruises. The cruise sector continues to grow and is one of the sectors that depends on innovation. Every year, there's a new way to improve the comfort of passengers and deliver unforgettable moments. The conversation about sustainability is a topic of the day, which is why FITUR CRUISES fills in a very important role in the trade fair's format. The area is also a much needed meeting point between the cruise industry and tourist ports and destinations.
FITUR doesn't only have a crucial economic impact on the industry itself, but for Madrid. With its large audience, FITUR has roughly generated €150 million per edition.
Who Are You Going to Meet?
FITUR enjoys backing from the Spanish government. Aside from institutions, even the Royal Family visits and supports the event. Another interesting fact is that FITUR partners with a country every year, which ensures that there's a different focus and variations in products, visitors and exhibitors. In 2022, this partner was the Dominican Republic.
As far as the audience goes, a little over 45% of all visitors come from Europe. The next biggest groups come from the Americas and Asia, then followed by Africa and Oceania. It's important to say that visitors come with the goal to make purchases. Brands and organisations that showcase at Fitur include CHILE National Tourism Board, Compostela Capers, Neo Travel and Unomovil.
Additional Value of Attendance
FITUR takes care of its buyers and exhibitors. The FITUR LIVEConnect platform empowers you to manage connections and ensure you have an additional opportunity to promote yourself. It's the best way to supplement your in-person visit by scheduling meetings and live chatting. Perhaps the best tool to close deals and form lasting partnerships is the VIP BUYERS Programme. The VIP platform is for selected exhibitors and buyers at the top of the food chain. You're able to schedule highly efficient business meetings with agendas and all necessary A/V equipment. The BUYERS programme is meant for tour operators, travel agencies, OTAS and more, who have sent their top representatives with decision-making and direct contracting power.
The highlight of every edition are the FITUR Best Stand Awards. There are three main categories for institutions and autonomous communities, countries and regions, and companies.
Past editions
Fitur 2023
18.01.2023 - 22.01.2023
Hybrid due to Covid-19: live + complementary digital platforms
136 000
Industry professionals
6 300+
Media professionals
56 000+
Digital platform registrations
146 000
Visitations of the official website on first day
288 557
Followers on social media
1 676 000 +
Impressions accumulated via publications
500
Twitter mentions on first day in Spain
66 900+
m2 of event space
Fitur 2022
19.01.2022 - 23.01.2022
Held in hybrid format due to Covid-19
3,981
Accredited journalists
Fitur 2021
19.05.2021 - 23.05.2021
Fitur 2020
22.01.2020 - 26.01.2020
130,530
SQ M of Exhibition Area
Fitur 2019
23.01.2019 - 27.01.2019
130,530
SQ M of Exhibition Area
How to get to Fitur

On Foot
nor from Madrid - Atocha Cercanias, nor from the airport there is a short way to reach the expo centre

By Car
from Madrid - Atocha Cercanias is a 14 min drive (16.2 km)
from Madrid-Barajas Adolfo Suárez Airport is only 6 min drive (6.4km)

By Public Transport
from Madrid - Atocha Cercanias take bus C3 for 3 stops to Nuevos Ministerios then switch to bus nr 8 for another 4 stops to Feria de Madrid. This journey will take you around half an hour.
from Madrid-Barajas Adolfo Suárez Airport you can take bus 828 for only one stop wich will take you 8 min in total