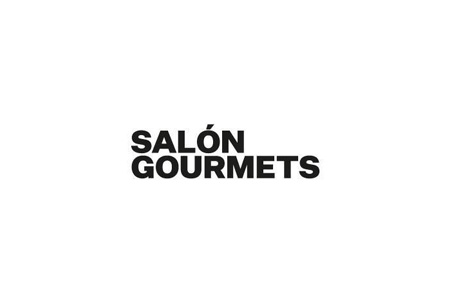 SALON GOURMETS
Madrid, Spain
Book Hotel Online for SALON GOURMETS
Book Now
Event Update
SALON GOURMET's 2024 edition will take place between the dates 22.04.2024 and 25.04.2024. The event will be hosted at the IFEMA - Feria De Madrid in Spain. The event site will not include Covid-19 safety precautions because of the removal of the country's pandemic-related limitations.
A Brief Overview of Salón Gourmets
Is your goal to gain a better position in the Spanish fine food and beverage industry? Then you're best served at Salón Gourmets. The international trade fair explores the entire portfolio of flavours, food profiles and cuisines. It's established itself as a thriving hub for innovation, high standards and foods of the highest quality. You tap into the entire professional community, get a detailed overview of the market and discover the best of the best. It's not an event you should miss!
Whether you're travelling alone or in a large group of over twenty, GETA ltd finds suitable hotels during Salón Gourmets at top rates. We've worked with exhibitors for over a decade and have a large database of hotels in Madrid. Do you want to make savings? Do you prefer a high-end suite? We know just the venues and handle the entire reservation process in hours. You're guaranteed a reservation in a hotel near IFEMA Madrid with sufficient access to public transport. GETA ltd is all about the full travel experience, which means you can come to us for everything from rent-a-cars and airport transfers to building your exhibition booth.
Why Your Visit Is Worth It?
Salón Gourmets provides exhibitors with the conditions to reconnect with existing partners and generate qualified sales leads. Targeted at the fine foods and delicacies market, the trade fair has a strong following of high-value buyers and professionals. As an exhibitor, you're tapped into industry trends and important conversations. The Hosted Buyer program ensures you meet with only high-ranking buyers and leave the fair with sizeable orders.
If you're looking for more reasons to be convinced, here are the most recent numbers from the last live edition:
80,421 international trade visitors
1611 international exhibitors
45,636 m² of exhibition surface
40,000 products on display
1600 new products are introduced annually
800 activities
Industry Relevance
Salón Gourmets has been the key entry point for the Spanish fine foods and beverages market for three decades. Ever since its founding in 1991, the trade fair has been at the forefront of innovation and trendsetting. Editions run for four days in April with IFEMA Madrid as its headquarters. The trade fair explores all aspects of fine dining and restaurant culture and guides food professionals to the latest products and wines arranged in special thematic areas:
Innovation Area
The Gallery of the Salon
LMG The Best Wines of the Gourmets Wine Guide
Organic Exhibition Area
The Gallery of the Pizza
Area #alimentosdespaña / MAPA The Tastiest Country in the World
The Innovation Area is perhaps of the biggest interest. Last edition managed to highlight 1500 new products complete with presentations about the products, degustation and further information on where to find the exhibitor on the show floor. This area has become the source of inspiration and the incubator for trends in products, presentation, quality and production technology.
With consumer trends leaning towards clean and organic foods, the Organic Area has become a booming platform for the launch and promotion of organic products. Over 200 products make it to stage for buyers to explore. In order to make it to this area, all products have to have the European Union certificate and logo that guarantees compliance with organic farming standards.
Who Are You Going to Meet?
Salón Gourmets is home to only some of the most prestigious food producers, restaurants and wine producers. The wine sector is especially well represented with stellar wineries, which have walked away with top prizes from the competitive League '99 Awards and the Awards of the Gourmets Wine Guide. These include José Pariente Winery, Emina Winery, Tinto Pesquera, Cava Mestres, Viñedos del Contino, Hermanos Sastre Winery, Bodegas y Viñedos Artuke, Pago de Carraovejas, Bodegas RoderoMarqués de Murrieta.
The Club Gourmets Magazine Awards continues to highlight the excellence of chefs, restaurants, magazines, sommeliers, products and shops that regularly make it a point to attend the trade fair – Restaurante Kraken Art&Food, Restaurante Ménade, Restaurante La Antxoeta Art Restaurant, Quesería Cultivo, Mandarin Oriental Ritz Madrid and Sabor a Málaga.
Editions are a triumph for the gastronomic sector and exhibitors report a high level of satisfaction not just with the quality of visitors, but also the contacts they've made during the four days of the show. Salón Gourmets maintains a high level of internationality as over 10,000 buyers are foreign nationals. Exhibitors have a chance to network with buyers from 65 countries counting France, the Netherlands, Germany, Italy, Portugal, Denmark, the UK, Japan, China, India and the USA.
Additional Value of Attending
Salón Gourmets provides an in-depth overview of the gastronomic sector and celebrates the work of the top culinary professionals from around the world. The event programme is full of cooking demonstrations, shows and workshops. Perhaps of greatest interest are the variety of competitions held at the trade fair each year.
The Cordoba region gets its own special day dedicated to local products as well as exciting events. For 2023, this included show cooking sessions, a Mediterranean breakfast with José Roldan who famously won the Bakery World Cup Champion for that year, a wine tasting event and several other cooking activities.
The GourmetQuesos Championship celebrates the rich variety of Spanish cheeses and competition is definitely stiff as over 800 different cheeses are now being entered to win. It's a hard task for the 60-member jury, which has to blind taste samples in 20 distinct categories. The jury is composed of technicians, master cheese makers, store managers, bloggers and gastronomic journalists, chefs, department store managers and restaurant managers. Entrants compete for 60 prizes, the biggest of all being "The Best Cheese in Spain".
But that's only the top of the iceberg. The complete list of competitions include:
The Ham Cutting Contest / Dehesa de Extremadura
The Sommeliers Spanish Championship Tierra de Sabor
The Spanish Sorlut / Grupo Gourmets Oyster - Écailleurs Opener Championship
The Beer-Pouring Contest Estrella Galicia National Final
The Best Asturian-Style Veal Cutlet Contest
The Art of Knife Meat Cutting National Competition
The XChef Challenge by 1906 Beer / Estrella Galicia
The Burger Combat Hamburger Spanish Championship Gourmets / Lantmännen 2023
The Spanish Gourmet Pizza Championship
The World EVOO Competition Salón Gourmets
The World Championship of Poured / Cider of Asturias
Past editions
SALON GOURMETS 2023
17.04.2023 - 20.04.2023
200 000 000
Euro generated revenue
55 000
Presented products
1 500
Presented novel products
SALON DE GOURMETS 2022
25.04.2022 - 28.04.2022
38
Hosted Buyer Countries
SALON DE GOURMETS 2021
18.10.2021 - 21.10.2021
SALON DE GOURMETS 2020
15.06.2020 - 18.06.2020
Cancelled because of COVID-19.
SALON DE GOURMETS 2019
08.04.2019 - 11.04.2019
62,257
SQ M of Exhibition Area
How to get to SALON GOURMETS

On Foot
nor from Madrid - Atocha Cercanias, nor from the airport there is a short way to reach the expo centre

By Car
from Madrid - Atocha Cercanias is a 14 min drive (16.2 km)
from Madrid-Barajas Adolfo Suárez Airport is only 6 min drive (6.4km)

By Public Transport
from Madrid - Atocha Cercanias take bus C3 for 3 stops to Nuevos Ministerios then switch to bus nr 8 for another 4 stops to Feria de Madrid. This journey will take you around half an hour.
from Madrid-Barajas Adolfo Suárez Airport you can take bus 828 for only one stop wich will take you 8 min in total