EXPO REAL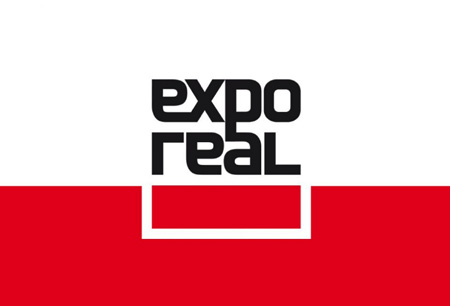 EXPO REAL
Germany , Munich
Coronavirus Event and Venue Setting Update
Expo Real 2022 will take place at Messe Munich as a hybrid event between 04.10.2022 and 06.10.2022. The in-person exhibition will have a digital platform, Expo Real Online, complementing it. The face-to-face aspect of the trade show will have several COVID-19 safety recommendations in place. These will include:
All attendees will be advised to pre-register and provide their contact data. Said data includes their first and last name, telephone number, email address and place of residence. When attending the fair, they will be encouraged to wear a medical face mask or an FFP2 one.
Participants will be advised to maintain a social distance of 1.5 meters and perform regular hand sanitation. Messe Munich will provide help in maintaining such regulations. This will include the venue including specialised floor markings and sanitisation stations.
All attendants will have to present health certificates upon entering the country due to the instated travel restrictions. These can be evidence of recuperation, an immunisation passport or negative test results. The documents must not exceed 180 days since their issuing. The negative test result options include a PCR test or rapid antigen test. Providers of such reports should note that said tests will become invalid after 24 hours. They can retake the tests at a testing place such as the dedicated coronavirus centre on the exhibition grounds.
A Brief Overview of Messe Munich
Messe Munich is an international exhibition centre with modern architecture and a convenient location. It is a trade show which hosts over 250 events including Expo Real. The messe features 200 000 m2 of event space distributed in over 18 halls and 50 meeting rooms. The venue also includes an outdoor area of 425 000 m2. The area contains a peculiar feature in the form of a 390-metre long lake with varying depths.
Industry Relevance
Expo Real is among the leading events for the real estate, banking and investment industries. Established in 1998, it is one of the essential fairs for specialists from the three sectors. Expo Real serves as the main location for exchanging ideas, networking and conducting business on site. It also allows professionals to discuss and initiate international projects that influence all 3 industries. The expo furthermore enables the expanding of one's specialist knowledge. Expo Real is an annual trade show that takes place at Messe Munich in Germany.
Why Your Visit Is Worth It
Due to its significance to several industries, Expo Real receives high participation numbers. Its 2018 edition, for example, included 2095 exhibitors and 44.536 visitors. It additionally included 1000 media delegates. Nations that attend the fair feature the USA, Italy, Switzerland, China, Malta, UK, Germany, Italy, and Russia. Industries that attend include real estate, banking, investment and media. They also include services, retail, logistics, hospitality, IT and education.
Who Are You Going to Meet?
Expo Real is one of the main meeting events for banking, real estate and investment companies. It is the place where attendees include professionals such as:
Asset management companies
Insurance providers
Real estate investors
Financial foundations and financiers
Savings, commercial, and mortgage banks
Leasing Companies
Real Estate, project, district, and site developers
Real Estate/insurance providers
Project Controllers
Pension Funds
Property, Facility, Construction Project, Asset managers
Architects
Real Estate Appraisers
Brokers

Consultants
Auditors
Legal Advisers
Marketing Companies
Market Research Institutes
HR Consultant Firms
Property and Site operators
Train Stations, port, airport, parking space operators
Economic region agencies
IT experts and organisations
Professional training institutes
Universities
Media delegates.
Associations
Leading enterprises that visit include Kaufland, Aldi and the Plaza Hotel Group.
Event changes for Expo Real 2022
The 2022 edition of Expo Real will occur as a hybrid event. Participants can opt to attend in person or take part via the Expo Real Online platform. The digital portal allows specialists to participate in conference meetings. They can furthermore join conversations or observe exhibitor/visitor presentations. All conference meetings will be recorded and will remain accessible after the completion of Expo Real 2022.
What is Included in the Event Programme?
Expo Real permits experts to complete a few business objectives. These include networking, gaining recognition and conducting business. Also, the expo can help professionals in expanding their specialist knowledge.
The expo includes a detailed support program. One of the leading events in the exhibition, which allows professionals to gain a detailed overview of the 3 industries. It features 4 dedicated zones and permits professionals to examine market segments related to the operation, conception, design, financing, and marketing. The exhibition furthermore provides opportunities to gain recognition, network, and conduct business on site.
The 4 exhibition zones are Logistics, Hotel, Retail, and Innovation. The Innovation Zone empowers new businesses by providing them with a dedicated space for introducing their smart and digital solutions. It also allows professionals to present novelties related to focal points such as big data handling and affordable housing. The joint LogRealCampus serves as the dedicated Logistics exhibition zone. It permits logistics specialists, developers, users, and property companies to present their latest products. It also enables them to network with potential investors by providing the option to plug in a laptop to specialised equipment. This is due to the zone featuring the plug-and-sell option.
The World of Hospitality is the dedicated Hotel and hospitality company exhibition zone. It is the meeting area for investors and hotel operators. It also permits them to introduce their latest novelties. This includes location search, investment, financing, hotel development and operation innovations. The World of Hospitality incorporates 2 sub-event locations. One of them is the Investment Barometer Survey. The other is the Hospitality Inside Think Tank. The zone likewise often includes new sub-areas like the PKF Hotel Experts' hotel lounge. The Grand Plaza is the committed retail exhibition area. It is the place where retail exhibitors present their most recent wares. It furthermore permits them to examine industry issues, future concepts and strategies. The Plaza gathers in one location retail professionals such as retail property, drug store, textile and food experts.
Expo Real includes many conference meetings and forums in its schedule. This allows over 500 worldwide specialists including politics, environmental, real estate and finance experts to network and exchange information. Among the leading ones is Career Day which is of high importance to students, graduates and aspiring professionals. It allows them to learn about the different industries including real estate job profiles through presentations and discussions. Career Day additionally incorporates different workstations and a job market. These allow attendants to network and find potential job positions or employees.
Expo Real's gathering program additionally incorporates the Discussion and Networking Forum. The Forum occurs in Hall B1. It is the gathering and conversation area for many real estate industry representatives. This is because the Forum permits them to expand their knowledge and gain recognition. They can achieve these goals by attending award ceremonies or lectures. They should note that some lecturers do not include simultaneous interpretation yet are held in a foreign language. The Expo Real Forum resembles the Discussion and Networking Forum in some aspects. It serves as a gathering and conversation area for different industry participants. However, it differs in that the panel discussions focus on the general economic situation or the newest investment strategies. It likewise places focus on surveying diverse asset locations and classes.
Among the primary conference, sub-event is the Planning and Partnerships Forum, which occurs in Hall A1. It discusses different hotel or healthcare property challenges and visions. The Forum furthermore enables professionals to present special-purpose properties, take part in debates, or answer questions. The Forum often emphasises subjects like innovations in urban development.
Another primary conference meeting sub-event is the Real Estate Innovation Forum. It permits leading specialists and new businesses to gain recognition. It often coincides with Tech Alley. The Forum consists of expert-led panel discussions with an emphasis on real estate digitalisation. During the discussions, participants can learn about the latest reports. They can also learn valuable suggestions on various subjects. Among them are "Smart Buildings", and "Strategies for the future for Start-ups". "Digitalisation in the Housing Industry" is another frequently-discussed topic.
Tech Alley often coincides with the Real Estate Innovation Forum. It is a zone dedicated to helping new businesses that operate with fintech. At the Alley, such companies can show their products and present themselves. The Tech Talk Stage is another main conference meeting event. It permits experts to participate in discussions and innovation showcases. Such allow new businesses and visitors to introduce their novelties and perspectives. The Talks also enable networking which leads to collaboration, interdisciplinary exchange and joint business ventures. Each session features an international partner of the Real Estate Innovation Network as its moderator. Every arbitrator provides information about the ecosystem that is the subject of discussion. They additionally are the ones who present the forthcoming pitches and the discussion topic.
Expo Real is of great importance for real estate, banking and investment industry representatives. This includes:
Asset management companies
Insurance providers
Real estate investors
Marketing Companies
Savings, commercial, and mortgage banks
Leasing Companies
Real Estate, project, district, and site developers
Project Controllers
Pension Funds
Property, Facility, Construction Project, Asset managers
Architects
Real Estate Appraisers
Brokers

Consultants
Auditors
Legal Advisers
Financial foundations and financiers
Market Research Institutes
HR Consultant Firms
Property and Site operators
Real Estate/insurance providers
Economic region agencies
IT experts and organisations
Professional training institutes
Universities
Media delegates
Associations
Your Hotel Accommodation in Munich
GETA ltd takes charge of your business travel accommodation, so you can save time. All we need to find you the best hotel deals is a price range, hotel type and preferences. We work with all manner of hotels in Munich from luxury brands to affordable bed-and-breakfasts. Whether you are travelling with a few people or in a larger group, we can book you a hotel for Expo Real that minimises expenses and delivers the comfort you deserve!
Event times and City Logistics
Expo Real is an annual trade show that takes place at Messe Munich for 3 days. Messe München GmbH host the event with the aid of partners. Expo Real different opening times for the different groups of attendants. For instance, exhibitors can visit for the initial two days between 7:30 am and 7:00 pm. During the last day of the fair, exhibitors can visit between 7:30 am and 4:00 pm. During the initial 2 days, visitors can take part between 9:00 am and 7:00 pm. On the last day, the trade show will be accessible for visitors between 9:00 am and 4:00 pm.
Among Munich's main exhibition centres is Messe Munich. It is a showground venue that has an advantageous location. This is because of the centre having extensive public transport links that make reaching it easy. For example, the messe can be reached by metro from the central railway station in 25 minutes You can additionally arrive at the showgrounds from the air terminal in 50 minutes. Messe Munich is close to urban communities like Freising. For instance, when using public transports like the metro, you can arrive at the venue in 55 minutes. You can furthermore lease a car or taxi to access the venue via the highways. Such a choice enables you to arrive in 35 minutes at the venue.
Munich is among the main tourist locations in Germany. It is a large city that includes a well-working public transport system consisting of buses, metros, trains, and taxis. There are public transports that work during the day and ones that work around evening time. This permits you to travel from one area to another and save time. In many instances, travelling times within Munich vary from 15 to 90 minutes. Munich includes many accommodations and dining options. For example, you can opt to book your stay at hotels, guest houses, hostels, or apartments. Districts you should consider when booking accommodation include Isavorstadt, Maxvorstadt, and Haidhausen. Eateries include bars, restaurants, supermarkets, and clubs.
Past Editions
2021 Edition
Expo Real's 2021 edition signified the successful restart of the real estate industry. The hybrid event received 1.198 exhibitors and 19,200 participants from 52 countries. The face-to-face aspect of the fair took place at Messe Munich. It featured strict COVID-19 prevention measures such as social distancing and presenting health certificates at the entrances.
Past editions
EXPO REAL 2021
11.10.2021 - 13.10.2021
EXPO REAL 2020
14.10.2020 - 15.10.2020
Cancelled because of COVID 19
EXPO REAL 2019
07.10.2019 - 09.10.2019
EXPO REAL 2018
08.10.2018 - 10.10.2018
How to get to EXPO REAL

On Foot
45 min Bike ride from HBF

By Car
From Munich HBF ~30 min
From Munich International Aiport - 30 min

By Public Transport
From Munich HBF with U2 (13 stops) for 23 min to Station Messestadt West
From Munich International Aiport - S8 to Munich Daglfing Station /1 min transfer to Daglfing Bahnhof Ost/ and then with bus 183 to Messestadt West ~ 55 min
Hotels
Venue