EXPO REAL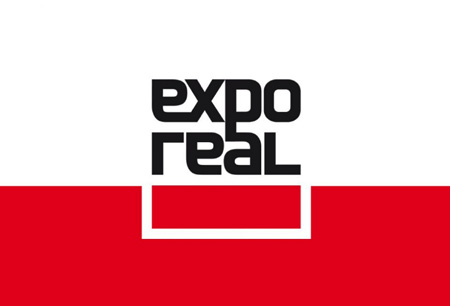 EXPO REAL
Germany, Munich
After having to cancel the 2020 hybrid event due to COVID-19, Expo Real 2021 will return with renewed vigour from 11 to 13 October at the Messe München in Munich, Germany. This in-person event will be guided by a safety and hygiene concept that includes social distancing and contact tracing.
A Brief Overview of EXPO REAL
EXPO REAL has been hailed as the definitive international event for the investment, real-estate and property supply chains worldwide. Hosted in Munich, Germany, this international trade show always stays at the cusp of innovation, new concepts and changes in the markets. Attendance gives you access to one of the biggest gatherings of professionals in the field and opens doors to regions you might not otherwise get the chance to break into.
GETA ltd knows how to locate the perfect hotel accommodation for trade fairs and deliver the best value on every deal. Your hotel reservation for EXPO REAL fully reflects your taste and budget. Whether you focus entirely on hotels close to the Messe München or are open to alternatives in the city centre or residential districts, our team know exactly which properties to contact and make your business trip low-cost and highly efficient.
Why Your Visit Is Worth It
No other trade show manages the appeal and the international draw quite like EXPO REAL as we can readily show you through the latest statistics from the event:
2000+ international exhibitors, cities and regions from 41 countries;
45,000+ international visitors from 73 countries;
100 city bosses and government representatives arrived at the event.
Keep in mind that the show also manages to involve not only the corporate sector, but members of the local government.
Industry Relevance
EXPO REAL is an ambitious project that's been paying off for the past twenty as it first graced the stage at Messe München in 1998. The annual event has been steadily increasing ever since to earn out the title as the B2B trade fair for the industry in Europe. Professional visitors from the entire continent come together to conduct business and you'll see the entire supply chain shown over the course of programming. Exhibition space is dedicated to catering real estate, business development, logistics real estate, market research, marketing portals, healthcare facilities, hotel real estate, retail real estate, savings banks, tax advice, virtual project rooms and so much more. A ticket to this event is a ticket to the entire industry condensed in one single building!
Who Are You Going to Meet?
We have already talked about how EXPO REAL maintains a hold over European numbers and we have the data to support this. A significant portion of trade visitors come from Germany. In terms of other countries that dominate numbers, we have the United Kingdom, the Netherlands, Austria, Poland, Switzerland, France, the Czech Republic, Luxembourg, and Spain. Another interesting fact is the breakdown of visitors in terms of professional background. There is an almost even split between trade visitors and company representatives. Looking at exhibitors from a geographical standpoint, we see the same trends – Germany is first, followed by Austria, the Netherlands, the UK, Switzerland, Poland, Romania and France.
Past editions
EXPO REAL 2020
14.10.2020 - 15.10.2020
Cancelled because of COVID 19
EXPO REAL 2019
07.10.2019 - 09.10.2019
EXPO REAL 2018
08.10.2018 - 10.10.2018
How to get to EXPO REAL

On Foot
45 min Bike ride from HBF

By Car
From Munich HBF ~30 min
From Munich International Aiport - 30 min

By Public Transport
From Munich HBF with U2 (13 stops) for 23 min to Station Messestadt West
From Munich International Aiport - S8 to Munich Daglfing Station /1 min transfer to Daglfing Bahnhof Ost/ and then with bus 183 to Messestadt West ~ 55 min
Hotels
Venue