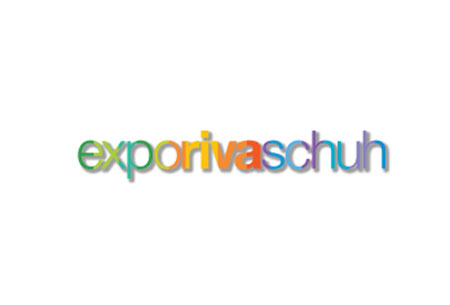 Expo Riva Schuh
Riva Del Garda, Italy
Book Hotel Online for Expo Riva Schuh
Book Now
Update
Expo Riva Schuh 2024 will take place between 13.01.2024 and 16.01.2024. It will take place as a live trade fair in Riva del Garda, Italy. Due to the improved pandemic situation, Italy does not have domestic coronavirus-related restrictions. Travellers arriving from China should be aware that, according to the new travel restrictions, they must submit a negative test result between 72 and 48 hours before departure. They will also be subjected to an on-site coronavirus test upon arrival, as well as a second test if the initial result is positive.
A Brief Overview of Expo Riva Schuh
Expo Riva Schuh is a leading international trade fair that presents emerging trends in the shoe industry and debuts the latest footwear collections from fledgling and established brands. There's no other meeting point for buyers, sellers, and distributors quite like it and who can say no to a trip to the always sunny Riva del Garda. You will discover an enthusiastic and appreciative audience with generous spending budgets.
GETA ltd specialises in business trips and understands completely what you need from your hotel booking – great value, excellent location and access to public transport. We have a big network of hotels, hostels, and apartments in the city. No matter how big your budget is, we'll help you get the best deals and make terrific savings. Complete hotel reservations for Expo Riva Schuh within hours and rest easy knowing you're in safe hands. In addition to affordable hotels close to the Riva del Garda Fierecongressi, GETA ltd provides you with many bonus services to give you a complete travel experience. Large groups are more than welcome!
Why Your Visit Is Worth It?
You enjoy easy access to European markets and more when you head to Expo Riva Schuh – the international trade fair also gives you the option as it is held twice a year. You'll get an excellent opportunity to return home with sales leads and direct orders. The trade fair is highly dynamic and visitors are looking to source quality products. You're guaranteed to earn back all exhibiting costs on the very first day. Not to mention that frequent exposure helps you build lasting partnerships. The numbers are more than encouraging:
1000+ international exhibitors from 41 countries;
12,000+ international visitors from 100+;
25,500+ square metres of exhibition space in use;
13 pavilions;
97 editions;
Industry Relevance
Expo Riva Schuh dates back to the start of the 1970s as the very first edition of the event was held at Riva del Garda, Italy in 1974. Because shoes are a seasonal item, the trade fair takes place twice a year. With so many successful editions under its belt, it's no surprise that Expo Riva Schuh has climbed to the top as the chief market for footwear in Europe. Expo Riva Schuh shares the stage with Gardabags, the definitive leader in leather goods and accessories, and together they've created a large, dedicated community of exhibitors and trade visitors.
There is also strong interest from retailers and buyers from outside Europe. Another reason why you should consider attending this event above all else is the fact that it sits first in the industry calendar, giving you the element of surprise when you present a collection! You find all relevant product groups on display – women's shoes, men's shoes, children's shoes, classic shoes, casual shoes, boots, sandals, comfortable shoes, sports shoes, hiking shoes and protective work shoes. It is no surprise to learn that the trade fair is often the source of most important design trends.
Who Are You Going to Meet?
To understand just how international Expo Riva Schuh is we have to look at the data – prior to the pandemic out of the 1455 exhibitors to showcase the last edition, only 287 were of Italian origin. This means that most collections came from abroad. Although European manufacturers were present, the event tends to be dominated by India, China, and Brazil. All three countries are distinct as powerhouses in shoe manufacturing. Exhibitors can be summed in the following categories – manufacturing suppliers, agents, importers and exporters, and direct manufacturers. Visitors come from Italy, Greece, Spain, and Poland if we are talking about Europe. Other regions include the United States, Canada, Pakistan, and Bangladesh.
Increase your opportunity to do business during Expo Riva Schuh by signing up for the running Buyer Programme, which unites professionals in the footwear, leather goods and accessories sector. The purpose of the programme is to build bridges between exhibitors and buyers through networking events. There are several perks for participants such as business scouts, who help with product search and lead buyers to your brand. Plus, you have access to digital resources and an educational programme complete with on-site and online training events and live talks.
Additional Value of Attendance
Expo Riva Schuh is much more than a platform for purchases. The trade show supports businesses that are trying to revolutionise the industry as a whole. To that end, the Innovation Village Retail houses start-ups, companies, institutions and professionals that are determined to chart the future of retail through innovative technologies and solutions. In 2022 and January 2023, the theme that interested companies is traceability. You'll learn all about management, product handling, sales data analysis for strategies, the creation and management of B2B and B2C relations, product communication and transparency and the product manufacturing process.
There's also the intense competition between 10 start-ups, which take to the stage to pitch their products and services to the whole Expo Riva Schuh & Gardabags community as well as a jury of industry experts. The winner will have the ability to participate in the next edition as an exhibitor.
The main theme also filters into other aspects of the support programme such as interviews, panel discussions, presentations and talks. All this is achieved with close coordination from the Expo Riva Schuh & Gardabags Scientific Committee. The Scientific Committee consists of five top-ranking professionals employed by prestigious, international businesses involved in innovation, communication and sustainability for the fashion industry. Their main responsibility is to develop the trade fair with new ideas, projects and strategies for sustainable growth.
Expo Riva Schuh responds to the challenges posed by the pandemic by shifting to a hybrid service model with the Digital Connection platform being the biggest addition to the fair's format. Both visitors and exhibitors can supplement their in-person presence by signing up the platform, which remains active all year round. There are quite a few features available in addition to basic access to the fair's entire catalogue such as scheduling meetings and an online map to navigate you on the show floor.
Past editions
Expo Riva Schuh 2023
17.06.2023 - 20.06.2023
12.5%
Increase in attendee rate compared to 06.2022
80%
of attendees were from Europe
35%
of attendees were from Spain
10 000
Digital participants
Expo Riva Schuh 2023
14.01.2023 - 17.01.2023
Expo Riva Schuh 2022
11.06.2022 - 14.06.2022
Expo Riva Schuh 2022
15.01.2022 - 18.01.2022
Expo Riva Schuh 2021
18.07.2021 - 20.07.2021
Edition was held digital to prevent the fast spread of COVID-19.
How to get to Expo Riva Schuh

On Foot
from Riva del garda autostazione is a 16 min walk (1.3km)

By Car
from Riva del garda autostazione = 5 min (2.6km)
from Valerio Catullo Airport (near Verona) = 1h 5 min drive (84.8km)

By Public Transport
no suitable transportation options from Riva del garda autostazione, nor from Valerio Catullo Airport