Expo Riva Schuh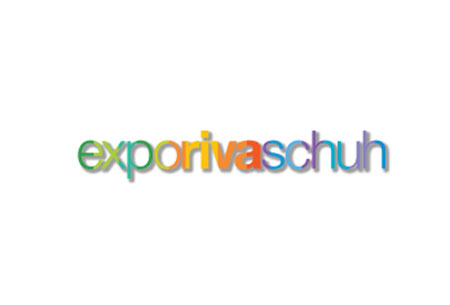 Expo Riva Schuh
Italy , Riva Del Garda
Book Online for Expo Riva Schuh
Book Now
Covid-19 Update
Expo Riva Schuh Winter 2023 will be held between 14.01.2023 and 17.01.2023. The event will take place in Riva del Garda, Italy, as a live exhibition. Due to Italy lifting its national Covid-19 restrictions in 2022, the venue will not feature strict safety measures. Participants will be advised to uphold a social distance of 1.5 meters. They will not be required to show 3G entry documents upon arrival in the country due to the nation removing its travel limitations in June 2022.
A Brief Overview of Expo Riva Schuh
Expo Riva Schuh is a leading international trade fair that presents emerging trends in the shoe industry and debuts the latest footwear collections from fledgling and established brands. There's no other meeting point for buyers, sellers, and distributors quite like it and who can say no to a trip to the always sunny Riva del Garda. You will discover an enthusiastic and appreciative audience with generous spending budgets.
GETA ltd specializes in business trips and understands completely what you need from your hotel booking – great value, excellent location and access to public transport. Send us your criteria, and we will curate a customized list with the best hotel deals for Expo Riva Schuh that are a perfect fit. You save on exceptional hotels close to the Riva del Garda Fierecongressi S.p.A, not to mention that we also handle your booking request in no time!
Why Your Visit Is Worth It?
You enjoy easy access to European markets and more when you head to Expo Riva Schuh – the international trade fair also gives you the option as it is held twice a year. You'll get an excellent opportunity to return home with sales leads and direct orders because there are:
1400+ international exhibitors from 37 countries;
13,000+ international visitors;
34,500+ square metres of exhibition space in use;
Thirteen pavilions.
Industry Relevance
Expo Riva Schuh dates back to the start of the 1970s as the very first edition of the event was held at Riva del Garda, Italy in 1974. Because shoes are a seasonal item, the trade fair takes place twice a year and right now the event is at its 92nd edition. With so many successful editions under its belt, it's no surprise that Expo Riva Schuh has climbed to the top as the chief market for footwear in Europe. There is also strong interest from retailers and buyers from outside Europe. Another reason why you should consider attending this event above all else is the fact that it sits first in the industry calendar, giving you the element of surprise when you present a collection!
Who Are You Going to Meet?
To understand just how international Expo Riva Schuh is we have to look at the data – out of the 1455 exhibitors to showcase the last edition, only 287 were of Italian origin. This means that most collections came from abroad. Although European manufacturers were present, the event tends to be dominated by India, China, and Brazil. All three countries are distinct as powerhouses in shoe manufacturing. Exhibitors can be summed in the following categories – manufacturing suppliers, agents, importers and exporters, and direct manufacturers. Visitors come from Italy, Greece, Spain, and Poland if we are talking about Europe. Other regions include the United States, Canada, Pakistan, and Bangladesh.
Past editions
Expo Riva Schuh 2022
11.06.2022 - 14.06.2022
Expo Riva Schuh 2022
15.01.2022 - 18.01.2022
Expo Riva Schuh 2021
18.07.2021 - 20.07.2021
Edition was held digital to prevent the fast spread of COVID-19.
Expo Riva Schuh 2021
16.01.2021 - 19.01.2021
Edition was held digital to prevent the fast spread of COVID-19.
Expo Riva Schuh 2020
11.12.2020 - 14.12.2020
Cancelled because of COVID 19
How to get to Expo Riva Schuh

On Foot
from Riva del garda autostazione is a 16 min walk (1.3km)

By Car
from Riva del garda autostazione = 5 min (2.6km)
from Valerio Catullo Airport (near Verona) = 1h 5 min drive (84.8km)

By Public Transport
no suitable transportation options from Riva del garda autostazione, nor from Valerio Catullo Airport
Hotels
Venue