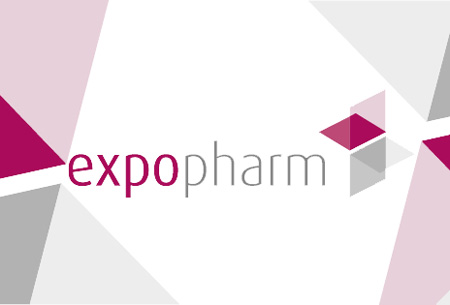 Expopharm
Munich, Germany
Book Hotel Online for Expopharm
Book Now
Event Update
The 2024 edition of Expopharm will take place as a live trade fair in Messe Munich between 09.10.2024-12.10.2024. The trade fair will be hosted amidst the absence of rigorous Covid-19 safety measures. This is due to the country removing its national restrictions as well as its travel limitations.
A Brief Overview of Expopharm
Pharmacists around the world gather at Expopharm to discuss the pharmacy market and the state of the healthcare industry. Held in Dusseldorf, Germany, this international trade fair focuses on the entire processing chain from laboratory technologies and research to pharmaceuticals ready for distribution. It's an unmissable event that only elevates your product and keeps you informed on the latest trends and breakthroughs in your sector.
Now is the best time to book hotel rooms during Expopharm. GETA ltd guides you through all the best hotel rates in Dusseldorf in order to find the optimal deal that meets all your needs. We have experience accommodating large groups. Think twenty people and over. We also know how to get the best out of small budgets. Stay in a comfortable hotel close to Messe Dusseldorf that has solid public transport connections. Reach the exhibition centre in minutes! You can have your entire business trip planned in a day.
Browse through our other travel services to get the most out of your visit. We're here to assist with building your exhibition stand and transportation to and from the airport!
Why Your Visit Is Worth It
Expopharm has not been hailed as the dominant meeting point for the pharma industry on the territory of Europe for nothing. In its runtime, the trade fair has amassed sizable resources to make exhibiting there financially feasible and a smart business decision. Here's why:
500 international exhibitors from 28 countries;

25,000 international trade visitors from 46 countries;

36,000 square metres of exhibition space;

300+ delegates from 16 countries;

60+ top speakers;

10 guided tours.
Industry Relevance
When we talk about Expopharm, we talk about a long tradition and deep roots to the point the trade fair and the pharmaceutical industry in Europe are closely entwined. The reason is simple – the event has been going since 1949 with a new edition every single year. Another interesting fact is the change of host cities. Expopharm alternates between Dusseldorf and Munich.
Editions also fall right on the "Deutscher Apothekertag" (Germany's Pharmacist Day) – a key occupational and political event of the German pharmacist calendar. Because the trade fair has a broad focus, there's no surprise in finding the product portfolio to be incredibly rich. Display categories cover dosing systems, dental care, dentures cleaning aids, drugs, emergency information systems, laboratory supplies, contraceptives, food supplements, heat therapy, homeopathic medicines, and more.
Who Are You Going to Meet?
Expopharm, as already discussed, is a major meeting point for exhibitors and trade visitors in Europe, and it's no surprise that Germany takes the lead in terms of representation as the host. The other major presences come from other European Union members like France, Italy, the UK, and the Netherlands, to name a few.
As far as categories go, exhibitors come from the following niches – drugs; feeding and hygiene; laboratory, nursing, and surgery; digital solutions; services; pharmaceutical technicians; pharmacy installations; and pharmaceutical compounding. Visitors are just as diverse from buyers ready to commit to lucrative partnerships to specialists and experts that come for the extensive support programming!
Additional Value of Attending
Expopharm goes beyond accelerating business relationships and procurement. The trade fair gives visitors and exhibitors ample opportunities to build on top of their current expertise and find their target audience through an exceptional support program and thematic areas that cater to the diverse needs of participants. We're going to highlight two extremely popular features: the ApoLeadership Campus and the Newcomer Area, which provide valuable insights and opportunities for growth.
The ApoLeadership Campus is designed to equip pharmacy owners, managers and executives with all the necessary skills and knowledge for successful leadership in today's evolving pharmacy landscape. The program focuses on preparing participants for the challenges of the future through inspiring lectures, exclusive tips from industry experts and practical advice from pharmacies that have established themselves as the leaders of the pack. Topics include personnel management, marketing and financing. In the adjoining lounge area, attendees have the opportunity to engage in discussions and exchange ideas with colleagues, fostering a collaborative learning environment.
Participants discover inspirations for entrepreneurial thinking, strategies to address the shortage of skilled workers, and insights into building future-proof brand communication for their pharmacies. The ApoLeadership Campus aims to provide new perspectives and practical solutions to the leadership challenges faced by pharmacy professionals.
The Newcomer Area welcomes young companies with bold visions for the future of the pharmacy industry, which need a little bit of a push to take off. If you're an innovator and have a bold new product, then this is where you're able to get the most out of your visit at Expopharm alongside other startups. Attendees have the opportunity to explore these innovative start-ups, witness their groundbreaking ideas firsthand, and engage with the entrepreneurs driving change.
The Newcomer Area enables young founders to present their ideas to an international audience of experts, important customers and potential partners. It is a space where inspiring visions of the future and new ideas for the pharmacy business of tomorrow come to life. One of the highlights of the Newcomer Area is the apostart Award, a popular start-up pitch held on the InspirationLAB stage. Attendees can witness the live presentations and vote for their favourite participants. This interactive experience allows visitors to discover the most innovative products and services from the participating startups, offering inspiration and insight into the future of the industry.
The apostart Award is a prestigious opportunity for participants to showcase their products and services to the pharmacy market and a panel of expert judges. The award recognizes outstanding innovations and provides a platform for startups to gain visibility and connect with potential customers and partners.
But these are only two examples of the high-level programming that takes place at the trade fair. You're spoiled for choice when it comes to quality, practice-oriented content at Expopharm. Here is the full list of features that keep the professional community engaged, satisfied and eager to visit again and again:
Community Meetups

Expopharm Night

inspirationLAB

International Meeting Point

Exhibition TV

pharma world

PC dialog

PTAhome

PZ Inquired

tours
Past editions
Expopharm 2023
27.09.2023 - 30.09.2023
33 000+
m2 of event space
Expopharm 2022
14.09.2022 - 17.09.2022
33,000+
m2 of event space
EXPOPHARM 2020
07.10.2020 - 10.10.2020
Cancelled because of COVID 19
Expopharm 2019
25.09.2019 - 28.09.2019
EXPOPHARM 2018
10.10.2018 - 13.10.2018
How to get to Expopharm

On Foot
45 min Bike ride from HBF

By Car
From Munich HBF ~30 min
From Munich International Aiport - 30 min

By Public Transport
From Munich HBF with U2 (13 stops) for 23 min to Station Messestadt West
From Munich International Aiport - S8 to Munich Daglfing Station /1 min transfer to Daglfing Bahnhof Ost/ and then with bus 183 to Messestadt West ~ 55 min