Expopharm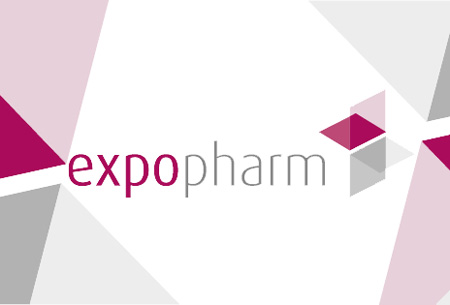 Expopharm
Germany , Munich
Event Update
The 2022 edition of Expopharm will take place as a live trade fair at Messe Munich between 14.09.2022 - 17.09.2022. The trade fair will be hosted amidst rigorous Covid-19 safety measures, including social distancing and the latest entry policy protocol. This will include participants showing before admission documentation such as proof of recovery. They must also maintain a safe distance of 1.5 metres at all times. Due to the instated travel limitations, they must show their 3G entry documents upon arrival in Germany.
A Brief Overview of Expopharm
Pharmacists around the world gather at Expopharm to discuss the pharmacy market and the state of the healthcare industry. Held in Dusseldorf, Germany, this international trade fair focuses on the entire processing chain from laboratory technologies and research to pharmaceuticals ready for distribution. It's an unmissable event that only elevates your product and keeps you informed on the latest trends and breakthroughs in your sector.
GETA ltd helps travelling professionals by locating hotels within their preferred price range and specific position compared to the expo centre. We have a rich collection of hotels that are close to the exhibition or the city centre with direct public transport connections to Messe Dusseldorf. Your hotel reservation for Expopharm is completely bespoke and designed to reduce costs but never compromise the quality of the accommodation. Discover a whole new way to travel on business!
Why Your Visit Is Worth It?
Expopharm has not been hailed as the dominant meeting point for the pharma industry on the territory of Europe for nothing. In its runtime the trade fair has amassed sizeable resources to make exhibiting there financially feasible and a smart business decision. Here's why:
500 international exhibitors from 28 countries;
25,000 international trade visitors from 46 countries;
36,000 square metres of exhibition space;
300+ delegates from 16 countries;
60+ top speakers;
10 guides tours.
Industry Relevance
When we talk about Expopharm, we talk about a long tradition and deep roots to the point the trade fair and the pharmaceutical industry in Europe are closely entwined. The reason is simple – the event has been going since 1949 with a new edition every single year. Another interesting fact is the change of host cities. Expopharm alternates between Dusseldorf and Munich. Editions also fall right on the "Deutscher Apothekertag" (Germany's Pharmacist Day) – a key occupational political event of the German pharmacist calendar. Because the trade fair has a broad focus, there's no surprise in finding the product portfolio to be incredibly rich. Display categories cover dosing systems, dental care, dentures cleaning aids, drugs, emergency information systems, laboratory supplies, contraceptives, food supplements, heat therapy, homeopathic medicines and more.
Who Are You Going to Meet?
Expopharm, as already discussed, is a major meeting point for exhibitors and trade visitors in Europe and it's no surprise that Germany takes the lead in terms of representation as the host. The other major presences come from other European Union members like France, Italy, the UK and the Netherlands to name a few. As far as categories go, exhibitors come from the following niches – drugs; feeding and hygiene; laboratory, nursing and surgery; pharmacy installations; digital solutions; services; pharmaceutical technicians and pharmaceutical compounding. Visitors are just as diverse from buyers ready to commit to lucrative partnerships to specialists and experts that come for the extensive support programming!
Past editions
EXPOPHARM 2020
07.10.2020 - 10.10.2020
Cancelled because of COVID 19
Expopharm 2019
25.09.2019 - 28.09.2019
EXPOPHARM 2018
10.10.2018 - 13.10.2018
How to get to Expopharm

On Foot
45 min Bike ride from HBF

By Car
From Munich HBF ~30 min
From Munich International Aiport - 30 min

By Public Transport
From Munich HBF with U2 (13 stops) for 23 min to Station Messestadt West
From Munich International Aiport - S8 to Munich Daglfing Station /1 min transfer to Daglfing Bahnhof Ost/ and then with bus 183 to Messestadt West ~ 55 min
Hotels
Venue