EXPOQUIMIA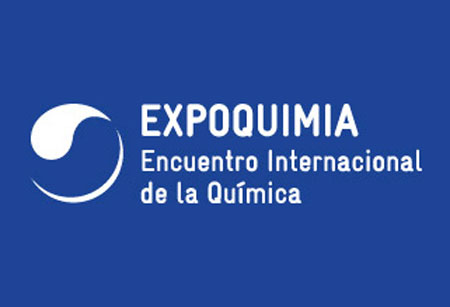 EXPOQUIMIA
Spain , Barcelona
At present, organisers are preparing for the hosting of the 2023 edition of EXPOQUIMIA. At present, discussions are taking place about the hosting dates. Stay tuned for further updates about the event.
The movers and shakers of the international chemicals industry go to EXPOQUIMIA for a recap of the newest technological breakthroughs, exchange experience and discuss best practices across specific sectors. Held in Barcelona, Spain, this trade fair is open to industry insiders and is set to attract thousands to attend. Be sure to keep your business trip on course with a hotel room that meets your expectations. GETA ltd helps you locate accommodation that spares your budget, so you actually save more than you have planned, and sits strategically close to the EXPOQUIMIA grounds for the shortest possible commute to the event.
At the trade show, you're bound to see representatives of the food, cleaning and pharmaceutical sectors, researchers, scientists and buyers from a global caliber. There is an incredible diversity of events, demonstrations and talks aimed to inform all attending as well as facilitate functioning partnerships. EXPOQUIMIA is the perfect opportunity to grow your business, so give it your best shot with the support of GETA ltd to take care of your travel arrangements.
Past Editions
2021 Edition
The 2021 edition of Expoquimia signified the successful revitalization of the chemical industry since the beginning of the pandemic. Despite the travel restrictions imposed by Spain, the 2021 edition received many participants, demonstrating the importance of face-to-face interactions. Three hundred seventy-seven exhibitors and approximately 15,000 professional visitors participated in the trade fair. The event took place as a face-to-face exhibition at the Barcelona-Gran Via from September 14, 2021 to September 17, 2021. Strict COVID-19 security measures have been implemented as part of the format. Measures included steps such as social distance protocols, mandatory wearing of masks and others. The format included new event additions such as the Mat 20-30 zone where new materials such as biodegradable biopolymers were on display. Optimism and high satisfaction marked the completion of the 2021 event.
Past editions
EXPOQUIMIA 2021
14.09.2021 - 17.09.2021
EXPOQUIMIA 2017
02.10.2017 - 06.10.2017
How to get to EXPOQUIMIA

On Foot
from Barcelona-Sants Station is 41 min walking

By Car
from Barcelona-Sants Station = 12 min of a car drive (4.5 km)
from Josep Tarradellas Barcelona-El Prat Airport = 11 min drive (9.8km)

By Public Transport
from Sants Estació Station take Metro nr L5 for 3 stops to Collblanc station and change to L9S for another 3 stops to Europa (Fira) from where you need to walk another 6 min to reach your travel point. All of this will take you 20 min.
from Josep Tarradellas Barcelona-El Prat Airport take bus nr 46 to Pl Europa Station from where you need to walk aditional 450m. This jurney will take you 20 min.
Hotels
Venue