Fakuma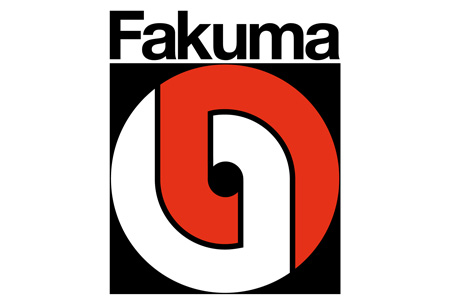 Fakuma
Germany, Friedrichshafen
The 27th Fakuma will return to an in-person event format for its 2021 edition on 12 to 16 October. The plastics processing industry fair will be hosted by the Messe Friedrichshafen in Friedrichshafen, Germany. Visitors can expect robust and strict COVID-19 health and safety policies and protocols at the venue.
A Brief Overview of Fakuma
Fakuma has established itself as the most influential and important international trade fair for plastics processing and plastic technologies for several decades now. The international trade fair is the major driving force behind innovations and new applications for a variety of manufacturing industries. Come to Friedrichshafen, Germany to receive the newest trends and information first hand. Not to mention the excellent opportunity to showcase to a diverse crowd.
When it comes to online professional accommodation, GETA ltd has no rival. You want to stay in an affordable room a stone's throw away from the exhibition centre? Done. You wish to spend your business trip in a picture perfect area in Friedrichshafen with direct transport lines to the event? Just tell us your budget and we'll select the best hotels for Fakuma. We help you get the most out of your online hotel reservation to Fakuma!
Why Your Visit Is Worth It
Because Fakuma means so much to professionals within the plastics industry, it's no surprise that the trade fair pulls in strong numbers when it comes to business. Whether you wish to research the market or approach new clients with exciting technologies, this is the platform to meet the right person, because:
1800+ international exhibitors showcased at the event;
47,000 international trade visitors made the trip;
85,000 square metres of exhibition space was used.
Industry Relevance
Fakuma has been running every year for almost forty years. The first edition was held back in 1981 and since then, the trade fair has seen a constant increase in its programming and the turnout in terms of exhibitors and visitors. Another fun fact to the show's success is its location in the city of Friedrichshafen, which stands in the border triangle Switzerland, Austria, Germany. This gives potential visitors further mobility to come from many different countries. We have to talk about the product range. Fakuma is at the forefront in innovations across the full value chain. You can expect to see displays and demonstrations of molding machines, plastic processing machines, plastics, presses, processing machines, recycling, thermal shaping technology, excipients, blow molding machines, C-technologies and extrusion plants to name a few.
Who Are You Going to Meet?
As with many other international trade fairs, the host country determines the dominant nationality that's going to be present. For Fakuma, this means the majority of exhibitors and visitors are from Germany. In numbers, this is 29,543 national trade visitors to only 18,107 visitors outside the Germany. Major representation comes from nearby countries and mostly restricted to members of the European Union. You have 126 countries represented so you can expect to meet with clients and experts from Asian markets like China, India and Japan along with North America.
Past editions
Fakuma 2020
13.10.2020 - 17.10.2020
Cancelled because of COVID 19
FAKUMA 2018
16.10.2018 - 20.10.2018
How to get to Fakuma

On Foot
from Bahnhofplatz - 52 min or 20 min with a bike
From Bodensee Airport Friedrichshafen - 45 min walking or 12 min with a bike

By Car
from Bahnhofplatz - 11 min
From Bodensee Airport Friedrichshafen it is just 7 min

By Public Transport
no suitable public transportation from from Bahnhofplatz, nor from the nearest airport to messe
Hotels
Venue