FESPA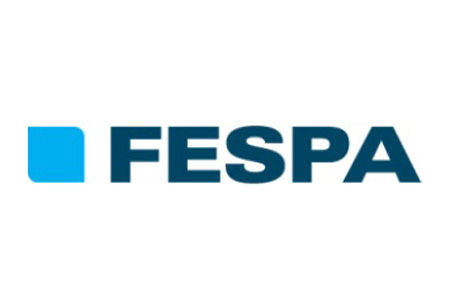 FESPA
Netherlands, Amsterdam
Print industry professionals will have to wait a little longer for FESPA's Global Print Expo, which has been given the new dates of October 12th to October 15th, 2021. The Amsterdam RAI in Amsterdam, the Netherlands will still be housing the in-person event. Expect implementation of COVID-19 health and safety measures.
A Brief Overview of FESPA
Have you been interested in expanding your business in the graphic design, paper, printing and books sectors? You need to attend FESPA – an international trade fair that has rose through the ranks as an influential event. Come to Munich, Germany for several packed days that showcase the latest innovations and best practices. Thousands are expected to attend, so don't delay getting your online hotel reservations sorted out.
GETA ltd uses your preferences and specifications to present you with a hotel that saves on your travel costs and cuts down on your commute time. You get a fast response with the best hotel deals in Munich chosen specifically to reduce your costs and offer you quick ways to get to the exhibition centre. It's our goal to make business travel widely available to both small and large businesses and it's why your booking request is handled with utmost care.
Why Your Visit Is Worth It
FESPA is, simply put, good for business and one of the powerhouses operating in Europe. This international exhibition gives you excellent opportunities to position yourself in new regions and stimulate sales for the rest of the year. The numbers are very clear on the matter:
• 700+ international exhibitors;
• 20,000+ international trade visitors from 140 countries.
Industry Relevance
For one thing, FESPA is a reliable source of clients, because the exhibition runs every single year, offering you a fresh batch of clients to meet and connect. This effect is further strengthened when you consider that the exhibition changes cities all over Europe. It's not surprising, because FESPA also stands for the organizer of the exhibition – namely the Federation of European Screen Printers Association. FESPA is the right platform to debut products and showcase new print machinery and techniques to gain traction in different markets. It's the right event to network, generate sales leads and research industry trends. Don't forget to test your designs at the FESPA Wrap Masters design competition! To get the most out of the event, book a hotel for FESPA as early as possible.
Who Are You Going to Meet?
FESPA admits only members of the printing industry. This translates to a variety of professional backgrounds. Exhibitors, for instance, straddle the entire value chain coming from software, media and substrates to the more hands-on aspects like screen print equipment, consumable, fast fashion, garment decoration equipment, 3D printing and even serigraphy. Visitors come with the intent to either update their knowledge of what currently is popular and causing waves or make purchases. You have strong representation from brands and agencies, marketers, print buyers, sign makers, retail producers, visual merchandisers and even fashion designers.
Past editions
FESPA 2020
06.10.2020 - 08.10.2020
Cancelled because of COVID 19
FESPA 2019
14.05.2019 - 17.05.2019
FESPA 2018
15.05.2018 - 18.05.2018
How to get to FESPA

On Foot
from Amsterdam Centraal railway station it is an hour walk (4.5km) OR alternatively 26 min bike ride

By Car
from Amsterdam Centraal railway station = 16 min (6.4km)
from Amsterdam Airport Schiphol

By Public Transport
from Amsterdam Centraal railway station take M52 which will take you directly to the expo centre for 8 min (only 4 stops!)
from Amsterdam Airport Schiphol take train 5755 (Sprinter) for 2 stops to Amsterdam RAI Station and then walk another 8 min to the exhibition centre (a total ot 17 min journey)
Hotels
Venue