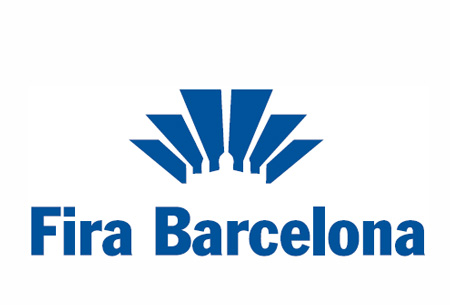 Fira Barcelona
Address:
Avinguda de la Reina Maria Cristina, Barcelona,
Spain
About The Venue
Fira Montjuïc Barcelona is marvelled over the world as one of the most beautiful and recognized exhibition centres. Built in 1929 as a host for the Barcelona International Exhibition, it is a masterful achievement of architecture located in one of the most scenic areas of Barcelona – the Montjuïc Park, which is not only breathtaking, but also historically valuable. This, in turn, makes Fira Montjuïc Barcelona a very appealing venue to host congresses and exhibition. The centre has a total space of 153,000 m² (~1,650,000 sq. ft.), which is then divided into an outdoor exhibition area of 42,000 m² (~450,000 sq. ft.), six halls and the Palau de Congressos de Barcelona conference centre, whose auditorium can fit up to 1600 people.
Fira Montjuïc Barcelona presents visitors with 15 restaurants and 1900 parking spaces within the vicinity of the exhibition centre. In addition, its central location ensures that visitors and exhibitors have instant connections to public transport and a choice of high-profile hotels for their stay. The centre is under the management of Fira de Barcelona alongside Fira Gran Via, and together they host over 150 different events. Fira Montjuïc Barcelona is host to congresses, conferences, and trade shows like Digital Health & Wellness Summit Mobile World Congress, 4YFN at Mobile World Congress, Expo Sports, B-Travel, International Comic Fair of Barcelona, Bebes And Mamas Barcelona and European LPG Congress. Together, both venues attract over 30,000 exhibitors and a total of 2.5 million visitors on an annual basis.
How to get to Fira Barcelona
from Sants Station is 16 min walk (1.2km)
from Josep Tarradellas Barcelona-El Prat Airport is not advisable (12.5 km)
from Sants Station is only 4 min drive (1.3km)
from Josep Tarradellas Barcelona-El Prat Airport is a 13 min drive (12.2km)
from Sants Station is 9 min with bus nr D20
from Josep Tarradellas Barcelona-El Prat Airport = 21 min with With Bus A1
View Nearest Hotels
Hotels
Venue
GET A FREE QUOTE
Looking for a hotel accommodation for particular trade show or exhibition.
Send us a general enquiry and we will find the best options for you