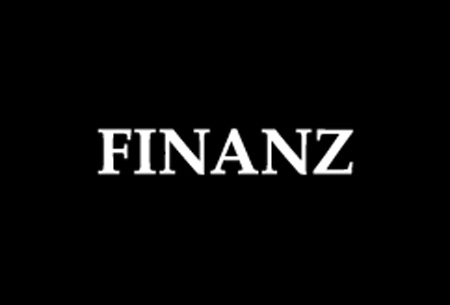 Finanz Zurich
Zurich, Switzerland
Book Hotel Online for Finanz Zurich
Book Now
Event Update
Finanz Zurich 2024 will take place between 24.04.2024 and 25.04.2024. The event will be held as a face-to-face trade show in Halle 550 in the Zurich Oerlikon. The exhibition grounds at Halle 500 will feature extensive sanitation and improved ventilation. Apart from these general hygiene measures and the recommendation for attendees to perform regular hand sanitation, the venue will not implement Covid-19 safety measures. This is due to Switzerland removing its national restrictions due to the improved epidemiological situation. The country also does not have at present travel limitations due to the previously mentioned reason.
A Brief Overview of Finanz Zurich
Finance experts and industry veterans travel from near and far to attend Finanz Zurich. This trade fair is the biggest financial fair in Switzerland and has a strong influence over what's happening in the sector today. Switzerland is naturally one of the biggest financial markets in the world, so it's only natural that Finanz Zurich has a strong reputation worldwide. Don't miss out on finding out what the year for finance is going to look like, and make your own mark on the entire finance community in person.
Don't know where to stay in Zurich, Switzerland? No worries. GETA ltd does the research for you and sends you a list with the top hotel rates in the city. It's our job to ensure your business trip goes smoothly and we've been doing this for over a decade. Book hotels near Halle 500 that are a brisk walk from the exhibition centre. We have the experience and the contacts to create a terrific experience during Finanz Zurich. Large groups are more than welcome. Our team accommodates as many as twenty people per group.
Your satisfaction is our priority. That's why we always look for hotels in a convenient location and with connections to public transport. Make killer savings on your hotel accommodation with GETA ltd today!
Why Your Visit Is Worth It
A booth at this trade fair is well worth the initial cost. Finanz Zurich is well regarded and because it's smaller compared to other trade events, you have a better chance to form personal connections with attendees. Finanz Zurich creates the right conditions to do valuable market research as well as generate sales leads:
174 international exhibitors had a booth

3800+ international trade visitors attended

76 countries were represented

130 speakers took the stage

66 presentations were made
Industry Relevance
Finanz Zurich has been running for 23 years and established itself at the centre of all major trends and happenings in the financial sector internationally. The major trade fair is organised once a year in January at Halle 550 in Zurich, Switzerland. What makes Finanz Zurich truly unmissable is the richness of its product portfolio.
Buyers and investors are keen to look into financial tech, crypto, investment products, real estate investments, insurance products and company pension plans. At the same time, we have to mention how influential the support program is. The Open Forum is one of the best places to learn about groundbreaking ideas and technologies. We also have to mention that there are a lot of events to choose from – roundtables, specialist panels, training seminars, keynote speeches, and exhibitor presentations.
Who Are You Going to Meet?
Finanz Zurich is home to every related field in the financial industry. The audience is split among asset managers, private bankers, family offices, insurers, pension funds and digital fintech startups. The majority of visitors come from the European Union, but you also get high-profile experts and buyers from China and the US. Visitors are interested in doing business and researching products, and they generally occupy high positions in their companies. You'll meet face to face with CEOs, owners, directors, partners and upper management.
The audience represents all related finance sectors with the highest numbers coming from the field of asset management (28% of trade visitors). In descending order, you'll rub elbows with the best of the best working in bank insurance, fintech, real estate, management consultants, pension plans, informatics, industry trade, trustees, financial planners and university education.
Here are a few of the names of exhibitors that regularly attend Finanz Zurich - Aberdeen Standard Investments, Edmond de Rothschild Asset Management, GENTWO, Independent Credit View, Jupiter Asset Management, Matthews Asia, PME Magazine, and PrimeEnergy Cleantech.
Additional Value of Attending
Although Finanz Zurich creates ample opportunities for exhibitors to build bridges to other major finance centres around the world, the biggest value you can get from attending the trade fair is the excellent information programme. Organisers invite top finance experts, influencers and high-ranking players to share their knowledge, make prognoses and map out the big processes taking shape in finance today.
In 2023, you can look forward to four star-studded roundtable discussions held under the slogan "Turning Point":
The future of Switzerland as a financial center (Sergio Ermotti & Dirk Schütz)

Are central banks prepared for the next crisis? (Ernst Baltensperger, Petra Gerlach, Yvan Lengwiler, Fabio Canetg)

Globalization vs. Re-Nationalization: What's Next? (Beat Rieder, Tobias Straumann, Valentin Vogt, Mark Dittli)

Energy strategy, what next? (Jürg Grossen, Martin Koller, Werner Lüginbühl, Christtopf Schäfers, and Sylviane Chassot)
The education track also provides professionals with deep insights and expertise from key experts operating right now. Here are just a few examples:
Management of collective investment schemes in the de-minimis area (Oliver Maas)

New supervisory regime under FINIG and FIDLEG: first experiences from working as a supervisory organization (Simon Wälti)

From the savings book to securitization and digitization to tokenization (Prof. Dr. Erwin W. Heri)

Marketplace Lending in Switzerland – online debt financing as a new investment category? (Dr. Simon Amrein)

Crypto & DeFi: Investing beyond speculation (Mona El Isa, Philip Kramer, Lucas Spiga, Matthias Weissl)
Past editions
Finanz Zurich 2023
03.05.2023 - 04.05.2023
Finanz Zurich 2022
27.04.2022 - 28.04.2022
How to get to Finanz Zurich

On Foot
Zurich Airport – not advisable
Zurich HB (Main station) – Via Schaffhauser Strasse, 54 mins

By Car
Zurich Airport - Via Schaffhauser Strasse, 14 mins
Zurich HB (Main station) – Via Sihlquai, 12 mins

By Public Transport
Zurich Airport – Via transports IR13/IR36/S2/S16/S24, 8 mins
Zurich HB (Main station) – Via transports IC1/S2/S6/S9/S14, 8 mins