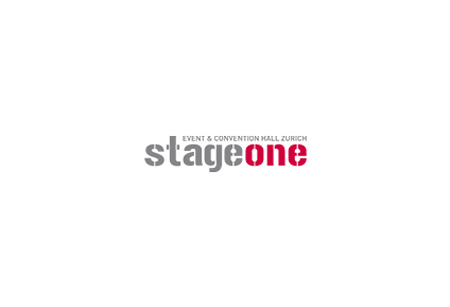 StageOne Event & Convention Hall
Address:
Elias-Canetti-Strasse 146, 8050 Zürich, Switzerland, Zurich,
Switzerland
About The Venue
The StageOne Event & Convention Hall in Zurich, Switzerland, is quite unique. It is constructed on the site of a former ABB production plant. This lends it a certain sense of historical elegance and peculiarity, which blends in with the sense of modernism created from the building's construction style. The venue has an open-plan atmosphere, state-of-the-art equipment as well as on-site catering. Because of its location and modern construction combined with a sense of a not-so-distant past, the StageOne event & Convention Hall is popular as a location for the hosting of business events. For instance, the venue is the meeting location of the Finanz Zurich, Swiss Travel Summit, Conference Arena, and Swiss Robotics Day.
It is the first hybrid event location in Switzerland. The venue has a capacity of 2000 visitors and total space of 3381 square meters. The StageOne Event & Convention Hall has several rooms which can be used for the hosting of business events. There is, for instance, the Main Hall, the Side Hall and the Gallery areas which can be configured to meet the organizer's needs. The venue itself is close to Zurich's Main Station and Airport which allows easy access. The location also features a parking space with plenty of space for parking.
How to get to StageOne Event & Convention Hall
Zurich Airport – not advisable
Zurich HB (Main station) – Via Schaffhauser Strasse, 54 mins
Zurich Airport - Via Schaffhauser Strasse, 14 mins
Zurich HB (Main station) – Via Sihlquai, 12 mins
Zurich Airport – Via transports IR13/IR36/S2/S16/S24, 8 mins
Zurich HB (Main station) – Via transports IC1/S2/S6/S9/S14, 8 mins
View Nearest Hotels
Hotels
Venue
GET A FREE QUOTE
Looking for a hotel accommodation for particular trade show or exhibition.
Send us a general enquiry and we will find the best options for you