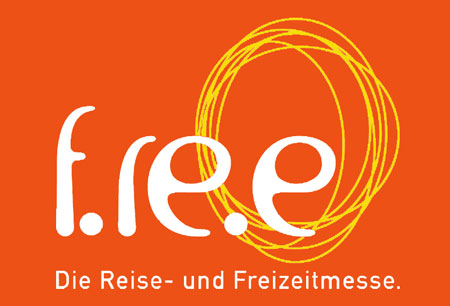 f.re.e
Munich, Germany
Event Update
The 2024 edition of the event will take place between 14.02.2024 and 18.02.2024 at Messe Munich. The event will be hosted as a face-to-face trade fair. The event venue will not have strict Covid-19 safety measures in place due to the removal of the domestic restrictions within Germany. Participants arriving from China should consider that because of the instated travel bans, they will have to present upon arrival in Germany negative test results no older than 48 hours.
A Brief Overview of f.re.e
If there's an adventure to plan, then Bavaria calls. f.re.e brings visitors the chance to explore the rich assortment of travel ideas, destinations and products to help them embark on their next trip no matter where they chose to go. The travel and leisure fair lasts for five days and has found the ideal home in Munich, Germany. It's here that the newest offers, services and products are being shown to an eager, adventurous audience.
The upcoming edition of f.re.e in 2024 is expected to bring in thousands so be sure you book hotel rooms well in advance. GETA ltd is your guide to the top hotel rates in Munchen. Our team has worked in the business travel sector for over a decade and can set you up with excellent discounts. Our network includes everything from economy hostels to high-end hotels. We welcome groups of all sizes and any budget. Land affordable hotels close to Messe München and reduce the time it takes to commute to the exhibition centre.
In addition to hotel accommodation for f.re.e, GETA ltd provides a whole lineup of travel services. You can count on us to build your exhibition stand, arrange an airport transfer and book meeting rooms with AV equipment.
Why Your Visit Is Worth It
f.re.e generates a most impressive turnout. In addition to receiving market information in detail, exhibitors are in a prime position to build their target audience in Bavaria and beyond. The trade fair presents plenty of opportunities to reconnect with current customers and build brand visibility in an organic manner. The last live edition more than compensated for exhibiting costs in terms of contacts, sales leads and direct purchases. The numbers speak for themselves:
160,000+ visitors.

900 exhibitors from more than 50 countries

67,000 m² of exhibition space

550 international journalists
Industry Relevance
f.re.e, Bavaria's premier travel and leisure fair, has been an eagerly anticipated event for enthusiasts and travellers alike since its founding in 1970. Held annually at Messe München, this vibrant five-day fair boasts stellar exhibitors showcasing the latest and most inspiring offerings from six diverse subject areas: travel, health & wellness, caravanning & mobile leisure, outdoor, water sports, and bicycles. With its vast portfolio of attractions and engaging programs, f.re.e creates an immersive and fantastic holiday atmosphere for visitors of all ages.
Exhibitors from more than 60 countries present their exciting products and services, making it an ideal platform for business networking, closing deals and direct sales. The fair's interactive pavilions and presentations, live demonstrations, competitions and consultations with experts offer a comprehensive and engaging experience for visitors.
One of the key attractions of f.re.e is the opportunity for exhibitors to meet customers face-to-face. With a large number of visitors across all age groups, the fair provides an excellent reach for businesses looking to establish and strengthen customer relationships. Additionally, the clear segmentation of exhibition topics allows exhibitors to target specific customer groups and expand their clientele.
f.re.e also offers exhibitors numerous opportunities to present their products and services beyond their booths. Various testing areas allow visitors to experience products firsthand before making a purchase decision. Moreover, stages and the vacation movie theatre provide exhibitors with a platform to showcase their offerings and innovations to a broad public, amplifying their visibility and impact.
Beyond the business aspect, f.re.e is a hub of entertainment and leisure for all attendees. The fair's extensive framework program ensures that visitors have a delightful and enjoyable experience while exploring the vast spectrum of the leisure and travel industry. From thrilling experiential worlds to captivating show stages and a wide range of sporting goods and equipment, f.re.e caters to diverse interests and passions.
In conclusion, f.re.e holds a prominent position as Bavaria's largest travel and leisure fair, attracting a diverse audience of travel enthusiasts, adventurers, and families. With its extensive and varied offerings, engaging activities, and opportunities for business growth, f.re.e continues to be a significant event on the calendar of anyone seeking inspiration, relaxation, and adventure.
Who Are You Going to Meet?
Exhibitors are able to interact with a variety of visitors, both trade visitors and private visitors. Although there are opportunities for effective B2B networking, the share of trade visitors is smaller at 11% compared to the 89% share that the general audience commands. When it comes to gender, men and women are equally represented. We see an even segmentation across age groups as well as income brackets. The biggest age groups consist of 21-30 year-olds (23%).
Visitors also represent a variety of professional backgrounds such as freelancers, civil servants, head of teams, head of departments, directors and other employed professionals. Outside working groups, there are trainees, students, housewives and househusbands, and finally pensioners.
Additional Value of Attending
At f.re.e visitors are offered a plethora of exciting and engaging activities across the three most active areas – the bicycle, water sports and fitness & wellness areas. The bicycle area, in particular, is one of the most thrilling. With a suitable course for every interest, attendees can test various bikes to their heart's content.
The large bicycle course, supervised by helpers from the ADFC (Allgemeiner Deutscher Fahrrad-Club), provides an excellent opportunity to extensively test-drive dream bikes before making a purchase decision. For those with a passion for mountain biking, a specially designed MTB course awaits, complete with riding tips from professional biker Florian Konietzko. Bike enthusiasts are treated to an exhilarating BMX/MTB Show, powered by FahrKunst, where BMX Olympic team members and MTBers showcase gravity-defying stunts on an airbag landing.
For those seeking more interactive experiences, the pump track offers an opportunity to test motor skills on roller sports equipment. True to the motto "READY STEADY PUMP," the mobile S'COOL Pumptrack travels throughout Germany, making its debut at f.re.e in 2023. Equipped with S'COOL Junior Bikes, suitable helmets, lounge furniture, and music, the pump track guarantees action-packed fun for kids and the whole family, leaving everyone in high spirits.
These activities and attractions at f.re.e ensure that visitors of all ages and interests have a memorable experience, making it an event not to be missed for enthusiasts of travel, outdoor adventures, and everything leisure-related.
Past editions
f.re.e 2023
22.02.2023 - 26.02.2023
How to get to f.re.e

On Foot
45 min Bike ride from HBF

By Car
From Munich HBF ~30 min
From Munich International Aiport - 30 min

By Public Transport
From Munich HBF with U2 (13 stops) for 23 min to Station Messestadt West
From Munich International Aiport - S8 to Munich Daglfing Station /1 min transfer to Daglfing Bahnhof Ost/ and then with bus 183 to Messestadt West ~ 55 min