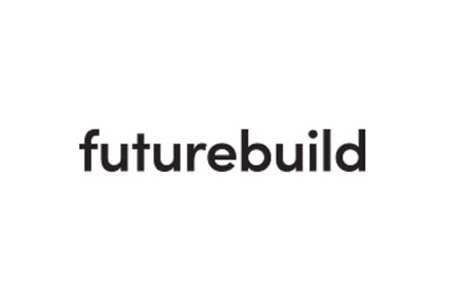 Futurebuild
London, UK
Book Hotel Online for Futurebuild
Book Now
A Brief Overview of Futurebuild
Immerse yourself fully into the advancements and visionary work made in the fields of sustainable construction, ecological design and environmental protection at Futurebuild. Distinguished as one of the largest international trade fairs for ecological design, Futurebuild boasts stellar attendance numbers and an in-depth representation of progress made across the entire value chain starting with materials and sustainable infrastructures all the way to smart buildings and heat networks. We're here to help you get the best hotel rates in London, UK.
GETA ltd assists exhibitors in booking accommodation for trade shows all over the world and our team knows exactly what you need. For your hotel reservation for Futurebuild, pick from the best offers in London and enjoy a hotel stay close to ExCeL London. You stay on budget and benefit from great access to public transport. It takes you minutes to reach the exhibition centre. Do you prefer high-end accommodation or seek low-cost options? We have it all. All you have to do is tell us what you need. We work at all price points and offer economy rooms as well as high-end suites.
In addition to hotel bookings, GETA ltd can help clients with logistics. Do you need to rent a car? Or organise an airport transfer? We're here for you.
Why Your Visit Is Worth It
It's advantageous to have an exhibition booth at Futurebuild. The costs are worth it as you're in the centre of attention. The trade fair attracts high-value buyers from across the world and they are all interested in making a purchase. Plus, you're able to stay up to date with transformative trends in design and construction – a field that's changing constantly.
Futurebuild made a strong return and the numbers show healthy attendance. The hybrid model certainly boosted the overall interaction:
17,818 international trade visitors
400 international exhibitors
135 sessions
500 speakers
90 curators
Industry Relevance
Futurebuild stands out as one of the leading global events charting the future of ecological design, sustainable construction and environmental preservation – sectors that have been rapidly growing in scope and importance. Building a safer, greener future has never been more urgent so this annual trade fair has been a pivotal gathering since its inception in 2005.
As a procurement platform, the event showcases a wealth of sustainable construction products. From new builds to refurbishments, residential to commercial projects, the exhibition encapsulates the entire spectrum of sustainable construction, embodying a commitment to a greener and more sustainable built environment. The exhibition floors are divided into eight main segments:
Materials
Interiors
Offsite
Retrofit
Sustainable Infrastructure
Energy
Buildings
Digital
Situated at ExCeL London, Futurebuild has seamlessly earned its reputation as a paramount event in the realm of sustainability. The industry's most important names consistently choose Futurebuild as their go-to marketing avenue not just as a way to perform market research, but also to grow their professional networks. What further makes Futurebuild appealing is the addition of an excellent support programme that delivers a lot of knowledge. The free conference and seminar sessions are the best way to get a good grip of what's happening right now in construction and sustainability practices, while learning practical skills.
Futurebuild is more than just an exhibition – it's an idea; it's an engine for transformation. It forges a collective space where innovative ideas are shown, solutions emerge and knowledge sharing is essential, especially when it comes to reaching the goal of net zero emissions. Futurebuild pulls in crucial players across the entire supply chain – architects, manufacturers, consultants, contractors – to a successful outcome for everyone involved.
Who Are You Going to Meet?
Futurebuild appeals to a wide-ranging audience, ensuring that you as the exhibitor will have a productive time at the trade fair. Architects and designers, accounting for a substantial 26% of the attendees, are the biggest professional group to attend the trade fair. They are then followed by house builders & developers (21%), contractors & surveyors (12%), manufacturing representatives (9%), consultants (6%), engineers (5%) and local authorities and housing organisations (4%). You have professionals in all links across the processing line at various positions of power.
This is great news for exhibitors, who stand to diversify their revenue stream during the fair. You definitely meet with interested buyers as roughly 75% of visitors attend Futurebuild to grasp the latest innovations and breakthroughs, which then leads to qualified sales leads and direct orders. What's even better is the quality of visitors that frequent the fair. Futurebuild succeeds in attracting the upper echelons of built environment professionals. Close to 82% of the AJ Top 100 Architects find themselves drawn to the event, revealing just how relevant the trade fair is within the wider architecture industry. Equally noteworthy, 84% of Building's Top 50 engineers honour the event with their presence, indicating the event's pivotal role in the engineering discourse.
When it comes to exhibitors, you'll showcase side by side with Hemspam, Longeliffe, SSAB, Sumec, Offsite Solutions, CCP, EDGE, Sisaltech and Anhydritec.
Additional Value of Attending
It's also important to note that each product area has its own excellent mini-programme that keeps the focus on what's absolutely relevant for trade visitors. Let's take the Materials area, for example. In addition to the comprehensive overview of modern, sustainable construction materials, visitors can also benefit from excellent sessions. Sessions explore the topics of green materials and go in depth on specific products. The overarching storyline has concerns itself with the ambitious goal of reducing lifetime emissions for buildings by 44 per cent by 2050.
In this zone, you'll hear from professionals working for MPA Concrete Centre, MPA Precast, Timber Development Association, AECOM, ASBP, iStructE and ACAN. You can expect this diversity and richness of programming in each of the eight zones –further proof that Futurebuild is a benchmark moment for the industry.
But, of course, the conference is the big selling point when it comes to knowledge sharing. Speakers don't only deliver information and facts, but lead conversations on sensitive subjects and offer practical advice in regards to how to inspire social change.
Past editions
Futurebuild 2023
07.03.2023 - 09.03.2023
Futurebuild 2022
01.03.2022 - 03.03.2022
How to get to Futurebuild

On Foot
from London City Airport is 20 min walk
from the Central Station on 37 Wharfdale Rd - N/A

By Car
from London City Airport is only 7 min car ride
from the Central Station on 37 Wharfdale Rd is 41 min drive to the venue

By Public Transport
from London City Airport (Stop J) tale bus 473 for 2 stops to Prince Regent Bus Station (Stop T) = 9 min total
from the King's Cross St. Pancras Underground Station take the yellow line in direction Edgware Road to Tower Hill station. From there walk to Tower Gateway station and take the green line in direction Beckton for 10 stops to Prince Regent station. In 3 min walk you will arrive at Olympia London. (total = 51 min)