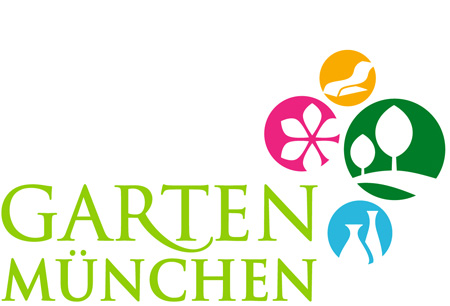 GARTEN MUNCHEN
Munich, Germany
Book Hotel Online for GARTEN MUNCHEN
Book Now
A Brief Overview of Garten München
Garten München gives you an in-depth look into the design trends for the garden industry complete with presentations on the latest innovations and products. The international trade show is organised in conjunction with Handwerk & Design in Munich, Germany at the end of winter. It serves as the definitive meeting point for garden equipment and design companies to showcase their products and stimulate sales. It's one of the events you don't want to miss!
GETA ltd has a large database of hotels, hostels and apartments all over Munich. Book the perfect hotel during Garten München in a single consultation. It takes us a day to secure the best deals for your budget. Enjoy an excellent room without overspending and reach the trade show on foot in just a few minutes. Book hotels close to Messe München at any price point and for any group size. GETA ltd has over ten years of experience in providing accommodation for trade shows and works fast.
Clients can build on top of a hotel booking for Garten München with our many bonus services. We offer rent-a-cars, airport transfers and stand construction.
Why Your Visit Is Worth It
It's good for business! What else is there to say?
Garten München is the engine that drives sales and creates brand recognition among gardeners and garden professionals. The focus falls on moving product and cross-border sales. The trade show is so integral to companies' success that a lot of companies build their product development and manufacturing cycles around Garten München.
The numbers speak for themselves! Here is what you can expect with your participation:
14,000 sq. metres of exhibition space
110,000 visitors in total
Industry Relevance
Garten München boasts the reputation of being the largest indoor garden fair in southern Germany. Each edition is a must-visit event for garden enthusiasts seeking inspiration and the latest trends for their outdoor spaces. Held annually at Messe München, this trade fair brings together experts, exhibitors, and visitors passionate about gardens, terraces, and balconies. It's the perfect platform to set up for the upcoming spring!
One of the highlights of Garten München is the opportunity to explore the latest trends and innovations in garden design. Exhibitors showcase a wide range of products and services, from garden furniture and accessories to plants, garden tools, robotic lawnmowers, raised beds, pools, and barbecue equipment. Visitors can discover new ideas to enhance their outdoor living spaces and find inspiration to transform their gardens into beautiful havens. The exhibition halls feature the following big product categories:
Garden design
Garden equipment
Garden ambience
Garden kitchen
Garden Travel
Garden literature
Advice and information
If we're to look at a further breakdown of the product portfolio, we see that the biggest variety of products can be found at the Garden design topical area, where all the show gardens are located. Exhibitors showcase everything visitors might ever need to create a garden of their own: roof terrace construction, greening, garden architecture and planning, gardening and landscaping, greenhouses, raised beds, light and glow, natural stones and paving stones, swimming ponds, ponds and accessories.
The fair offers a platform for experts to share their knowledge and provide personalised advice. Whether you have questions about specific plants, garden design techniques or maintenance tips, seasoned experts with green thumbs are available to address any and all questions or concerns. Their expertise covers both theory and practical aspects. This dedicated garden advice is a valuable resource for attendees seeking guidance and seeking to deepen their understanding of gardening.
Garten München is held in parallel with the International Crafts Fair and "Handwerk & Design" at the exhibition centre in Munich, creating a comprehensive event for all things related to crafts, handy work, building, design and outdoor living. The fair's convenient timing allows visitors to explore multiple areas of interest and discover the interconnectedness of craftsmanship and garden aesthetics.
Who Are You Going to Meet?
Attending Garten München offers not only the opportunity to discover new trends and products, but also full immersion into the vibrant community of gardening enthusiasts and professionals. Doors are open to everyone, who wishes to attend. It's the perfect event for exhibitors to connect with their target audience – both businesses and end consumers. When it comes to gaining brand visibility, Garten München has no rival.
The trade fair is quite popular with exhibitors such as DESJOYAUX POOLS FREISING Selmayr Natursteine, Capena, Kunst & Garten, Wellness-Point, Weisenfeld Dachbegrünung & Sonnensegel, Martin Bayer GbR, Reps GmbH Schwimmbad Whirlpool Poolservice and Girse - Design Gartenkamine in Edelstahl.
From seasoned gardeners looking for innovative solutions to beginners seeking expert guidance or professional landscapers, Garten München is where everyone goes thanks to the inspiring displays, expert advice and comprehensive product overview.
Additional Value of Attending
The Heinz-Czeiler-Cup, the most anticipated florist competition in Germany, adds an extra layer of excitement and beauty to the already vibrant Garten München. This long-time competition has been held for over 25 years and without it, the trade fair is just not the same. For many visitors, this is the highlight of the event! Organised by the Association of German Florists and district association Munich/Upper Bavaria, it pays tribute to its honorary president, Heinz Czeiler.
The Heinz-Czeiler-Cup gives young and talented florists the chance to demonstrate what they're truly capable of and take the breath of both the audience and the jury with their imaginative flower arrangements. In 2023, the competition once again impressed with truly visionary creations that capture the essence of spring.
The competition tasks set for the florists included creating an eye-catching showroom display, crafting a beautifully hand-tied bouquet, and designing a floral spring wreath. The jury evaluated each aspect of the submitted work – the design, colors, and shapes of the arrangements, as well as the technical proficiency, durability, transportability and overall coherence in conveying the given theme.
The Heinz-Czeiler-Cup not only provides a platform for these talented florists to demonstrate their creativity and craftsmanship but also offers them an opportunity to gain recognition within the industry.
Past editions
GARTEN MUNCHEN 2023
08.03.2023 - 12.03.2023
Coincided with IHM and FOOD & LIFE 2023
GARTEN MUNCHEN 2022
06.07.2022 - 10.07.2022
GARTEN MUNCHEN 2021
10.03.2021 - 14.03.2021
Cancelled because of COVID-19.
GARTEN MUNCHEN 2020
11.03.2020 - 15.03.2020
Cancelled because of COVID-19.
GARTEN MUNCHEN 2019
13.03.2019 - 17.03.2019
How to get to GARTEN MUNCHEN

On Foot
45 min Bike ride from HBF

By Car
From Munich HBF ~30 min
From Munich International Aiport - 30 min

By Public Transport
From Munich HBF with U2 (13 stops) for 23 min to Station Messestadt West
From Munich International Aiport - S8 to Munich Daglfing Station /1 min transfer to Daglfing Bahnhof Ost/ and then with bus 183 to Messestadt West ~ 55 min