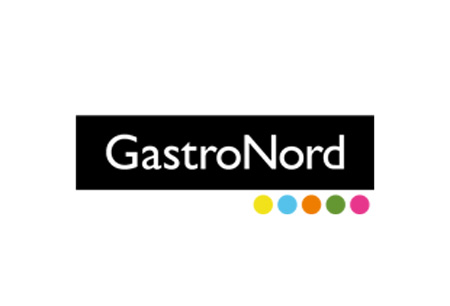 GastroNord
Stockholm, Sweden
Book Hotel Online for GastroNord
Book Now
Event Update
GastroNord 2024 will take place between April 9th and April 11th, 2024. The live event will be conducted in Stockholmsmassan and will not feature Covid-19 safety precautions. This is due to the removal of the pandemic-related restrictions throughout the nation, including those pertaining to travel to Sweden.
A Brief Overview of GastroNord
GastroNord curates the most refined foods and drinks, and celebrates the finest of gourmet dining over the course of two years. The epicentre of the high-end food and beverages in Northern Europe, this international trade fair connects manufacturers and suppliers to the top tier of professionals in the HoReCa industry. Editions are a constant source of inspiration and new ideas, and introduce the next generation of flavours, processes and technology.
Once you've bought tickets for GastroNord, the next step is to book accommodation. GETA ltd is here to help you make proper reservations and plan your business trip. Our team has an extensive network of hotels in Stockholm, so you don't have to worry about the price. We service all price points and make sure you don't overspend on your hotel stay. You have the first pick of top hotels close to Stockholmsmässan whether you're travelling solo or in a big group of over twenty people. Reaching the exhibition centre takes minutes and you're surrounded by public transport options. GETA ltd also provides airport transfers, rent-a-cars and reservations for meeting facilities.
Why Your Visit Is Worth It
Come and enjoy the fruits of business networking with the best of the best. GastroNord gives you all the tools to get your brand noticed by potential buyers and generate sales leads. Exhibiting costs are well worth it, because the trade fair is built around cross-border procurement.
The biennial format also lowers the financial barrier and visitors are all eager to find the next best thing. Check out attendance numbers from the previous live edition:
350+ exhibitors
11,000+ sq m of exhibition area
18,000+ visitors
Industry Relevance
Established in 1985, GastroNord gives insight into the evolving trends in food and beverages, the fine dining experience and the technology necessary to elevating food to an art form. The trade fair is the beating heart of the Northern Europe's market and creates strong bridges between food manufacturers and suppliers, and the entire HoReCa industry. Editions are held once every two years at Stockholmsmässan and coincide with the leading wine and viniculture fair, Vinordic.
GastroNord has cemented its place as a trendsetter. Trade visitors come to conduct business, but also educate themselves on what's happening right now from consumer behaviour to behind-the-scenes production and processing. The pandemic has underscored just how important the live trade fair is to continue groundbreaking work and organise the entire professional community. The 2022 edition focused on big topics like sustainability, food waste and strategies towards achieving a circular economy. Organisers streamed GastroNord so that no activities and programming that's not to do with gastronomy remain.
GastroNord stands where it is now thanks to its partnership with the Restaurant Academy, which organises the competitions that take place during the trade fair. The Restaurant Academy pulls in a lot of talented newcomers and students, who want to make a career in gastronomy. The academy provides courses and training for both beginners and professionals, and certifies the students of sommelier trainings with WSET (Wine & Spirit Educational Trust). This intimate partnership has helped shape the identity of GastroNord and help new chefs and sommeliers make connections to further their career.
The exhibition space is organised around the six main thematic product zones:
Commercial Kitchens & Catering: machines, equipment, design of commercial kitchens
Food: meat & fish, fruits and vegetables, confectionary, bakery and patisserie,
Drinks: wine, beer, alcohol, non-alcoholic drinks
Marketplace: small players, local produce, food waste, sustainable solutions
Food Tech: food of the future, materials, plates and cutlery, the transport of the future
Other Gastro Services: technical services, IT, Robots, staff services, food packaging
Each edition prepares a series of presentations, launches, tastings and demonstrations so that trade visitors can engage with everything on display with all of their senses. The best way to convert a sale is to give potential buyers the full experience.
Who Are You Going to Meet?
Exhibitors encounter professionals from all backgrounds and in all roles. You pitch your products to decision makers such as purchasing managers, restaurant owners, contractors, the grocery trade and bar owners. These are high-ranking professionals in their respective companies. Their interest is in finding the best new products, research the market and place orders. Of course, they have the budget to make purchases.
The other half of visitors are skilled workers and professionals working in the HoReCa industry. You have a good mix of world-renowned chefs, bartenders, cooks and hotel staff along with food writers, journalists and marketers. As an exhibitor, you benefit from having access to the entire industry's hierarchy.
The exhibitor list for GastroNord does well to represent the Nordic region with names such as FRISK MAT, For Real Food, Gray's Bakery, Rebl Eats Oy, Stocked Dreamery and Temp:ish.
Additional Value of Attending
GastroNord raises the bar when it comes to culinary skills and demonstrations, and brings in the brightest culinary talent to face off in a series of competitions. The Bocuse d'Or Sweden Commis Award puts the mastery of upcoming female chefs to the test in an action-packed competition. The Bocuse d'Or has earned itself the reputation as one of the most prestigious awards a chef can earn, and the Commis category shines the spotlight on the next generation of talent that's going to carve out a name for themselves.
The second competition is the Ice Cream Championship (Glass-SM), where top ice cream makers will have the chance to battle it out in four different categories - Ice Cream Master's Choice, Arla Pro Greek Yoghurt, Hazelnut Ice Cream and Strawberry Sorbet. Only one will come out on top and be recognised as the best of the best in Sweden. In 2022, organisers recorded a record-breaking amount of entries.
The final competition is the Vinordic Wine Challenge, which also hit a personal best with close to 1100 wines entered to compete. The competition is designed to highlight Sweden's most affordable wines across twelve classes that take into account different price ranges. Each category has gold, slice and bronze trophies up for grabs.
Past editions
GastroNord 2022
05.04.2022 - 07.04.2022
GastroNord 2020
20.10.2020 - 22.10.2020
Cancelled because of COVID 19
GastroNord 2019
03.09.2019 - 04.09.2019
11,000
SQ M of Exhibition Area
How to get to GastroNord

On Foot
Bromma Stockholm Airport – not advisable
Stockholms Centralstation – not advisable

By Car
Bromma Stockholm Airport – 20 mins via E20/E4
Stockholms Centralstation – 15 mins via Road 226

By Public Transport
Bromma Stockholm Airport – 45 mins via transports 113 and Pendeltåg linje 43
Stockholms Centralstation – 10 mins via transport Pendeltåg linje 43