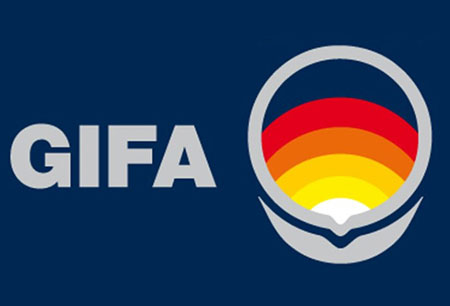 GIFA
Düsseldorf, Germany
Event Update
The 2027 edition of GIFA will occur at Messe Düsseldorf between 21.06.2027 and 25.06.2027. The event will be hosted as a face-to-face trade show and will not feature Covid-19 safety measures due to the removal of the pandemic-related restrictions within Germany. The event will occur alongside METEC 2027, NEWCAST 2027 and THERMPROCESS 2027.
A Brief Overview of GIFA
GIFA brings visitors the chance to meet with international business representatives and introduce themselves to the newest technological innovations and breakthroughs in the casting technology and foundry sectors. The global fair lasts for five days and has found the ideal home in Düsseldorf, Germany. It's here that the newest technologies are being presented to a wider audience, and you have a chance to grow your brand sustainably.
The upcoming edition of GIFA is expected to bring in thousands, so be sure you book hotel rooms well in advance. GETA Ltd is your guide to the top hotel rates in Düsseldorf. Our team has worked in the business travel sector for over a decade and can set you up with excellent discounts. Our network includes everything from economy hostels to high-end hotels. We welcome groups of all sizes and any budget. Land affordable hotels close to Messe Düsseldorf and reduce the time it takes to commute to the exhibition centre. In addition to hotel accommodations for GIFA, GETA Ltd provides a whole line-up of additional travel services.
Why Is Your Visit Worth It?
GIFA shares the exhibition space with NEWCAST, THERMPROCESS and METEC, and together they generate a most impressive turnout. The events are a massive meeting point and a procurement platform with a wide international appeal. In addition to receiving market information in detail, exhibitors are in a prime position to showcase new technologies and pitch to potential buyers. The trade fair presents plenty of opportunities to reconnect with current business partners and increase knowledge in your related field. The last live edition more than compensated for exhibiting costs. Together they saw:
2360 international exhibitors had a booth;
72,000+ international visitors over the course of five days;
118 countries represented;
70% of the exhibitors are based abroad;
Industry Relevance
GIFA has been at the forefront of innovation in casting and foundry since 1956 and the fair takes place once every four years, which allows each new edition to have a completely unique feeling and texture to what's exhibited. GIFA is part of a quartet of major international trade fairs that all service the metal-working industry; NEWCAST, THERMPROCESS and METEC. Together they are called The Bright World of Metals. All four create synergy together and generate additional value of buyers and suppliers on an international level. Overall, GIFA functions as a launch pad for pioneering technologies and solutions. As a networking platform, the trade fair surrounds you with highly targeted contacts. Plus, it's the best way to close deals and penetrate foreign markets.
There are many chances to raise your company profile with the numerous product presentations that span the entire value chain. Product categories cover conveyor systems, ferrous metals, form tools, foundry equipment, casting machines, casting materials, control engineering, furnaces and handling technology. As a result, GIFA is considered a one-stop shop. Talks and forums pepper programming and promise thought-provoking insights into innovations made in control systems, automation, and sustainability.
As with many other industries, automation, robotics, digitalisation and additive manufacturing are significant forces in reshaping the metallurgy and metal-working industries. They lead to an increase in precision, production, and safety. GIFA explores the potential for new technology to influence the market as a whole.
Who Are You Going to Meet?
There's a high demand for European metallurgy and casting technology worldwide. You see this in the constant increase in international visitors, which in 2019 reached 70%. Although you have your traditional European and Eurasian markets like Italy, France, Spain, Turkey and Russia, the appeal of GIFA and its partner trade fairs extends to China, India, and Japan. These are markets traditionally hard to reach without serious investments, which you're able to penetrate easily.
But let's see the specific audience for GIFA. The trade fair attracts mechanical engineers, vehicle industry representatives, foundries, machine supply industry for foundries, raw materials and supplies for foundries, trade, iron, steel and non-ferrous metals industry and services. You get maximum value in regard to the calibre of trade visitors. This is best seen in the positions that these visitors occupy in their respective organisations. Your booth receives visits from CEOs and co-founders, board members and managers. All people with decisive or advisory power when it comes to purchasing.
Of course, that doesn't show the full picture. You get to connect with freelancers and team leaders as well as meet lecturers. The support programme pulls in students, who are just starting to plan their future careers.
Additional Value of Attending
The biggest addition to the format of GIFA is the ecoMetals Trails. This initiative works to create paths of green innovations. The focus falls on ecologically sustainable, technologically innovative and economically competitive solutions across the entire processing chains. Companies that are pushing the envelope in regard to green technologies can enter the curated tours to meet with relevant investors and further their business. If you're a pioneering company, this is where you'll shine brightest.
GIFA has committed to establishing valuable connections. In 2019, organisers laid the foundations for a strategic dialogue with Chile, which is known as a major player in the mining industry around the world. This is due to the fact that the region is rich in copper, silver, iron, zinc, molybdenum, and lithium. The dialogue was held between German technology and know-how providers and representatives of the Chilean metal processing industry and the raw materials sector. All of this happened under the motto Green Copper@ecoMetals. The conversation will continue well into the future, with a lot of goals in regard to sustainability.
Past editions
GIFA 2023
12.06.2023 - 16.06.2023
Coincided with NEWCAST, THERMPROCESS, and METEC 2023
58%
of visitors were decision-makers
69%
of visitors were from abroad
78%
of visitors had concrete investment plans
76%
of exhibitors were from abroad
GIFA 2019
25.06.2019 - 29.06.2019
47,698
SQ M of Exhibition Area
GIFA 2015
16.06.2015 - 20.06.2015
47,698
SQ M of Exhibition Area
How to get to GIFA

On Foot
from Dusseldorf Hbf is 1h 30 min walk or 30 min with a bicycle
1h 5 min with a walk or 25 min with a bike

By Car
from Dusseldorf Hauptbahnhof the ride will take you 30 min (~9 km)
from the airport there are only 15 to 20 min (~9km)

By Public Transport
From the Dusseldorf Central Station U-Bahn Nr U78 will get you there for 26 min
From Dusseldorf International Airport to Messeplatz you need to change transport with either of this 3 options:
- From Airpot Terminals A/B/C: 6 stops with Bus 760 to Freiligrathplatz and then U78 to MERKUR SPIEL-ARENA/Messe Nord and within 7 min walking distance you will reach the Messe*
- SB51 from Flughafen Terminal A/B/C to Theodor-Heuss-Brücke and then with U78 to MERKUR SPIEL-ARENA/Messe Nord and within walking distance you will reach the Messe*
- from Terminals A/B/C take bus 721 for 6 stops to 'Am Hain', transfer to bus 722 for another 4 stops to Messe Congress Center and within walking distance you will reach the Messe*
* every choice will take you from 30 to 40 min