Glasstec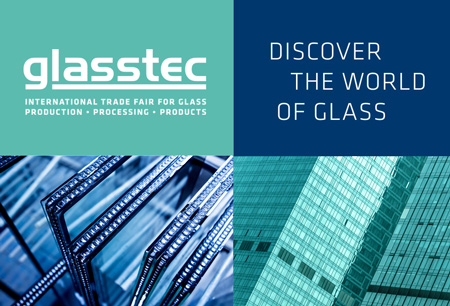 Glasstec
Germany , Düsseldorf
Covid-19 Event Update
The decision has been made by Messe Düsseldorf GmbH to resume the regular schedule for Glasstec. The glass manufacturing trade show will be held from September 20th to September 23rd. Glasstec will be a live event. Attendees can access special shows and conferences online in addition to the physical portion at Messe Düsseldorf. COVID-19 prevention measures will be strictly enforced on the exhibition grounds. A strict 3G entry policy will be implemented, with attendees required to present vaccination passports, proof of recovery, or negative test results. Participants should also be aware that the venue will have a 1.5-metre social regulation.
A Brief Overview of Glasstec
What are the capabilities of glass as a material? How far can human ingenuity and technology take this material? glasstec presents you the present and the future of glass, and it's glorious. Held in Düsseldorf, Germany, this international trade show offers a full spectrum of glass processing and finishing. As a result, glasstec effectively cements itself as the must-see event for the glass making and glass manufacturing industry on the territory of Europe.
The best thing to do after booking exhibition space is to find a hotel during glasstec. GETA ltd is your guide to all the hottest deals in Düsseldorf. Apartments, hotels and hostels. We have them all in our database and can arrange your hotel reservation in a manner of hours. It's our belief business travel should be affordable so we accommodate every price point and make sure you stay on budget the entire tip. Book hotels within walking distance from Messe Düsseldorf and enjoy great access to public transportation. You cut down commuting and your expenses. GETA ltd assists clients in all aspects of their business trip. Just be sure to look at our list of services.
Why Your Visit Is Worth It
At glasstec you have the right conditions to raise awareness about your brand and attract qualified sales leads. The benefits from exhibiting far outweigh the costs of travel and renting exhibition space. This highly specialised event guarantees the right kind of audience and all trade visitors are interested in making a purchase. Let's review some of the attendance numbers from the last live edition before the pandemic to see what we mean:
1200+ international exhibitors from 50 countries;
42,000+ international trade visitors from 126 countries;
123,000+ square metres of exhibition space dedicated.
Industry Relevance
Glasstec has been working as its reputation for over half a century, and you tap into a built-in audience where different industries from architecture to art and solar energy intersect. The first edition took place in Düsseldorf in 1970 and now editions are spaced out every two years, giving you enough time to prepare for the next edition with new innovations and products.
Speaking of what's on display, visitors see the latest in glass products and applications, tools and maintenance parts, glass production tech, processing and finishing, testing, control technology and software. Outside the pure showcase portions, Glasstec has planned a series of lectures and presentations by researchers and practitioners as part of the International Trade Symposium.
In addition to all the new products and technologies showcased, you can enjoy groundbreaking advancements presented to you in a dynamic fashion. The four technical universities Darmstadt, Delft, Dortmund and Dresden combine forces for a special show – Glass Technology Live, which demonstrates fresh ideas and still in-development solutions. In preparation for the next edition, organisers will air a series of video interviews from university researchers.
Who Are You Going to Meet?
Given the sophisticated mixture of programming and commitment to advancements, Glasstec sees interest from professionals operating in mechanical engineering, suppliers, the glass industry, architecture and building, manufacturers of windows and facades, environment and recycling, research institutions, technical schools, public authorities and organisations. As an exhibitor, this is an opportunity you simply can't pass up.
Although the trade fair takes place in Germany, it doesn't follow the trend where the majority of visitors and exhibitors come from Germany. Only 28% of all visitors are of German origin, the rest are made up of European countries, then followed by Asia, Africa, and the Americas. The countries with the biggest presence include France, the Netherlands, Belgium, Italy, and the United Kingdom.
Additional Value of Attending
You have ample opportunity to sample the next generation of technologies being created as we're speaking by taking a stroll through the START-UP ZONE. First introduced in 2018, this feature earned high praises from shareholders and trade visitors alike. For new companies, this is where you have all the necessary ingredients to jumpstart your business. Create contacts, build networks and meet decision-maker. If you've been operating on the market for under 5 years or your annual sales remain under five million euro and your staff is under 20, then you can sign up!
There's so much additional programming available. The most talked-about side event is, of course, the glasstec conference. It's one giant banner under which you have a number of practical lectures and cross-sectoral conferences on relevant themes. One of its most important events is the major international Architecture Congress. Whatever your field of expertise is, you'll learn from the top speakers in the field whether it's Glass Production, Processing Technology or Products.
On the practical side of things, we have to mention the Crafts Center. This is the special area for the latest in glass products, tools and mounting and lifting aids for glass processing craftsmen. The Crafts Center clearly targets the skilled workers' demographic and there's even an exhibition of glass art from international galleries. This is also the stage for the "glasstec challenge" aimed at young glaziers, who want to prove themselves.
The Outlook for 2022
Under the motto 'Let's go Live', glasstec 2022 prepares to reemerge after a long pause caused by the pandemic. Organisers share their excitement at being once again able to host the glass industry together under a single roof and promise an unforgettable return to form. The support programme brings you all your favourite side events and the time to return couldn't be better since 2022 has been dubbed the International Year of Glass (IYOG2022) by the United Nations. The German-speaking world dedicates itself to highlight scientific, economic, and cultural importance through its network of events. This means only additional support and visibility for glasstec 2022.
The event programme organises itself around the five trend themes at the heart of the 2022 edition. All lectures, forums, discussions and events will explore Climate (innovative solutions that save the climate), Urbanisation (future-proof cities with glass), Value (adding value re-thought), Resources (saving use of raw materials, skilled labour and energy) and Wellbeing (what glass does for our lives).
Past editions
Glasstec 2020
20.10.2020 - 23.10.2020
Cancelled because of COVID 19
GLASSTEC 2018
23.10.2018 - 26.10.2018
GLASSTEC 2016
20.09.2016 - 23.09.2016
How to get to Glasstec

On Foot
from Dusseldorf Hbf is 1h 30 min walk or 30 min with a bicycle
1h 5 min with a walk or 25 min with a bike

By Car
from Dusseldorf Hauptbahnhof the ride will take you 30 min (~9 km)
from the airport there are only 15 to 20 min (~9km)

By Public Transport
From the Dusseldorf Central Station U-Bahn Nr U78 will get you there for 26 min
From Dusseldorf International Airport to Messeplatz you need to change transport with either of this 3 options:
- From Airpot Terminals A/B/C: 6 stops with Bus 760 to Freiligrathplatz and then U78 to MERKUR SPIEL-ARENA/Messe Nord and within 7 min walking distance you will reach the Messe*
- SB51 from Flughafen Terminal A/B/C to Theodor-Heuss-Brücke and then with U78 to MERKUR SPIEL-ARENA/Messe Nord and within walking distance you will reach the Messe*
- from Terminals A/B/C take bus 721 for 6 stops to 'Am Hain', transfer to bus 722 for another 4 stops to Messe Congress Center and within walking distance you will reach the Messe*
* every choice will take you from 30 to 40 min
Hotels
Venue