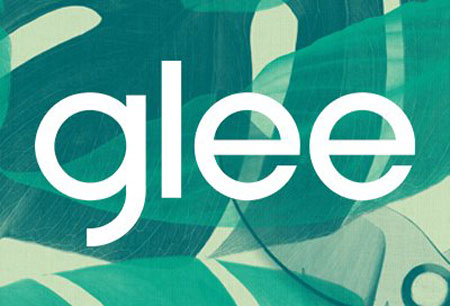 Glee
UK , Birmingham
Event Update
Glee 2023 will be hosted between 27.06.2023 to 29.06.2023 at NEC Birmingham. The event will be held in a face-to-face format. The venue will not include Covid-19 safety measures due to the country removing its domestic restrictions as a result of the improving pandemic situation. Likewise, the UK does not have travel restrictions.
A Brief Overview of Glee
Glee is the international fair that showcases the latest trends in gardening as well as the outdoor living sectors with leading designers, brands and manufacturers displaying their very best. Held in Birmingham, UK, the latest iteration is scheduled for an intense three-day program. Thousands are set to make an appearance, so sort out your hotel bookings for Glee while there are still good deals out.
GETA ltd has established an impressive database with apartment buildings, hotels and guesthouses in Birmingham, which cater to all price ranges, preferences in location and tastes. You just describe your ideal location and leave the rest to us. We select hotels close to the NEC Birmingham and with good connections to public transport, reducing the time to get there further. That's how you receive the best value on your business travel.
Why Your Visit Is Worth It
As we've already mentioned, Glee is visited by the thousands and that places it in the foreground in terms of creating business opportunities. Britain has long been associated with a fine garden so you will be presenting in the best possible environment to receive attention and foster long-term partnerships. You can expect:
500+ international exhibitors;
7000+ international trade visitors;
8 show sectors;
4000+ senior decision makers.
Industry Relevance
Glee is actually an acronym and stands for Garden, Leisure, Equipment, Exhibition and has been conceived back in the mid-70s. The first edition officially ran in 1976 and its success created a long-standing annual tradition that has been steadily growing over the decades and cementing its legacy. The National Exhibition Centre in Birmingham serves as home base and the event space is divided into eight distinct show sectors – Garden Care; Landscaping and Garden Decorations; Food and Catering; Retail Experience and Services; Outdoor Entertaining; Pet Products; Home, Gift and Clothing; and Plants. This organization guarantees a wide assortment of products from animal cages and aquariums to sun umbrellas, flowers and flower bulbs. It's the place to meet with interested buyers and register sales leads.
Who Are You Going to Meet
Because Glee is more of an English institution, the concentration of British professionals who're visiting every year is quite high. Among those there's a wide variety of professional backgrounds – multiple and independent garden centres, high street and department stores, builder's merchants, online retailers, DIY retailers, florists, distributors and agents, landscape designers and growers among other industry professionals. Organizers report that over 70% of visitors are return visitors, which gives you a means to stay in touch with current clients all the while bringing in enough new visitors to grow your market share. Companies that participate include Amazon, B&M, Dobbies, John Lewis, Homebase, National Trust, Pets at Home, Baytree, Blue Diamond and Tesco.
Past editions
Glee 2022
28.06.2022 - 30.06.2022
Glee 2021
14.09.2021 - 16.09.2021
Glee 2020
15.09.2020 - 17.09.2020
Cancelled because of COVID-19.
Glee 2019
10.09.2019 - 12.09.2019
GLEE 2018
10.09.2018 - 12.09.2018
How to get to Glee

On Foot
from Birmingham Airport is 22 min walk

By Car
from Grand Central Metro Station Birmingham is 22 min car drive
from Birmingham Airport is 2 min drive

By Public Transport
from Grand Central Metro Station Birmingham take a train to the aiport and from there you have additional 22 min walk
Hotels
Venue