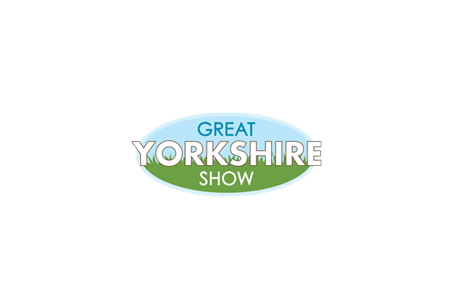 Great Yorkshire Show
UK , Harrogate
Book Online for Great Yorkshire Show
Book Now
Covid-19 Event Update
The Great Yorkshire Show 2022 will take place between 12.07.2022 and 15.07.2022. The Great Yorkshire Showground will host the face-to-face event. COVID-19 prevention measures will be implemented at the venue. Attendees should be aware that social distancing and 3G entry policies will be put in place at the venue as safety precautions. Before being admitted, participants must present documents such as negative test results. During their visit, attendees must maintain a social distance of 1.5 meters.
A Brief Overview of the Great Yorkshire Show
Dating all the way back to 1838, the Great Yorkshire Show is an essential show for the region of Yorkshire as the engine behind local rural economy. It's also a well-known fact the trade show has officially been confirmed as the largest for its industry in the whole of England. If you're a local manufacturer and retailer, there's no other place to exhibit but here!
To make your business trip all the more productive and cost-efficient, GETA ltd takes the lead on your hotel accommodation in Harrogate, England. In our database, you will discover properties at a variety of price points. Tell us how much you're willing to spend and we'll handle the rest. It takes us about a single work day to email you a list with deals that best match your needs. It's as simple as that!
Why Your Visit is Worth It
We've touched on the fact that this show is the biggest agriculture show in England, so you only stand to win by showcasing at the Great Yorkshire Show. You have a great visibility and also the perfect environment to move product and increase direct sales. Here is the data:
130,000+ visitors attended last edition;
23% of visitors were involved in agriculture;
250 acres (10 ha) of exhibition space are available;
8500+ animals were entered into competitions
Industry Relevance
The Great Yorkshire Show is an annual event scheduled for early July and has skipped a year only a handful of times due to big events like WWI and WWII. Early shows often traveled around not just in Yorkshire, but in England as a whole before stopping at Harrogate at the Great Yorkshire Showground. The combination of longevity and size have the Great Yorkshire Show perform a crucial role in local economy as this is where farmers come to hear experts speak on timely and important topics, survey the next generation of equipment and machinery and enter their animals in competitions. That's not counting the variety of shopping opportunities for the general public and programming for kids such as the Discovery Zone, Make & Bake and the School Veg Box Competition.
Who Are You Going to Meet
Rural communities from all over the region are the intended audience for the trade show and just the ones who are involved in agriculture and animal husbandry. A demographic with a sizeable number is schoolchildren, which per edition number around 6000 thousand. Attractions like the Kuoni Catwalk, The Bolddog Lings motorbike stunt riding team and the Atkinson Action Horses grab the attention of tourists from all over the country and abroad. At one point, the show was also visited by Queen Elizabeth II back in 2008. This show is also where the famous Cock O'the North equestrian competition takes place.
Past editions
Great Yorkshire Show 2022
12.07.2022 - 15.07.2022
Great Yorkshire Show 2021
13.07.2021 - 16.07.2021
How to get to Great Yorkshire Show

On Foot
Leeds Bradford Airport – not advisable
Harrogate (HGT) Station – 33 mins via Wetherby Rd/A661

By Car
Leeds Bradford Airport – 29 mins via A658 and John Metcalf Way/A658
Harrogate (HGT) Station – 6 mins via Wetherby Rd/A661

By Public Transport
Leeds Bradford Airport – 57 mins via A2 Flyer and 7
Harrogate (HGT) Station – 16 mins via 7
Hotels
Venue