HEATEC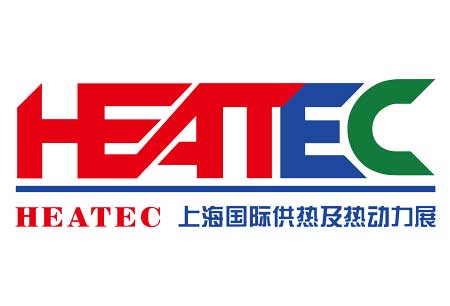 HEATEC
China , Shanghai
The Latest News Regarding HEATEC and Covid-19
Professionals in the heating industry will have to wait until the summer of 2022 to meet in person at HEATEC. The abrupt announcement was made weeks before HEATEC 2021 and has to do with an outbreak of pneumonia. The government decided to ban large indoor events as a way to control the virus and minimise additional infections with COVID-19. CIBB has been quick to announce HEATEC 2022 with official dates for July 27th – July 29th. The new edition will follow all the local government's coronavirus protective measures. On an important note, HEATEC 2022 will now be held at the Shanghai World Expo Exhibition & Convention Center.
A Brief Overview of HEATEC
Establish yourself as a brand in the heating industry in China and the rest of Asia by booking a fair stand at HEATEC. The international trade fair has become the gold standard and the biggest and most effective purchasing platform. In short, this is where supply meets demand. HEATEC opens the door to what's happening in China and you should definitely pay attention!
Do you need a hotel room for the upcoming HEATEC 2022 in China? Discover the top hotel rates in Shanghai with GETA ltd and make your online booking in just a few hours. GETA ltd has been organizing business trips to Shanghai for years and offers first-rate accommodation across all price points. Do you want to save money? We'll point you to the right budget hotels. Do you want only high-end rooms? We have that too. All conveniently located near the Shanghai New International Expo Centre.
Why Your Visit Is Worth It
HEATEC is one of the best platforms to generate qualified sales leads and pierce the Asian market as a whole. The trade show serves the Chinese market as a whole alongside many countries in the region, but it's also a meeting place for important markets in the West. You're guaranteed to make a strong impression:
• 250 international exhibitors from 16 countries
• 10,000+ international trade visitors from 31 countries
• 62,000+ online views
• 28,000 sq. metres of exhibition space
Industry Relevance
Established in 2002, HEATEC operates out of the Shanghai New International Expo Centre and its editions run for three days. HEATEC typically takes place in late November and offers visitors a variety of digital ways to participate. Since the pandemic began, organisers are now developing a new hybrid model with more virtual resources and livestreaming. HEATEC has become the go-to marketplace for buyers, who are researching new purchases or are ready to buy. They have the very best in products - boilers & waste heat recovery technology, biomass energy products, burners & thermal equipment, boiler parts & ancillary products, boiler replacement products, boiler manufacturing equipment & raw materials, energy saving and emission reduction technology. The trade show also offers a packed programme consisting of seminars and forums.
Who Are You Going to Meet?
Buyers are definitely satisfied with the quality of exhibitors at HEATEC. In the past few years, brands like PRIMA, EBICO, Eacoon, FBR, Haire, Jidun, Inovisen, FUSEI, MIURA, elco, NTFB and Honeywell have chosen HEATEC as their platform to launch new products and network. The trade show as a whole enjoys the attention of trade visitors based in Saudi Arabia, Pakistan, India, Taiwan, China, South Korea, USA, Germany, France, Japan and Hong Kong SAR. You're in luck when it comes to networking, because HEATEC pulls in senior professionals from all related fields – industrial end users, commercial end users and public institutions, manufacturers and suppliers, heat and power plants, EMC, distributors.
Past editions
HEATEC 2021
23.11.2021 - 25.11.2021
How to get to HEATEC

On Foot
Shanghai Pudong International Airport – not advisable
Shanghai Railway Station – not advisable

By Car
Shanghai Pudong International Airport – 38 mins via Shanghai Yingbin Expressway and Shanghai Outer Ring Road / South First Ring Road
Shanghai Railway Station - 20 mins via North-South Viaduct

By Public Transport
Shanghai Pudong International Airport – not available
Shanghai Railway Station – not available
Hotels
Venue