Heimtextil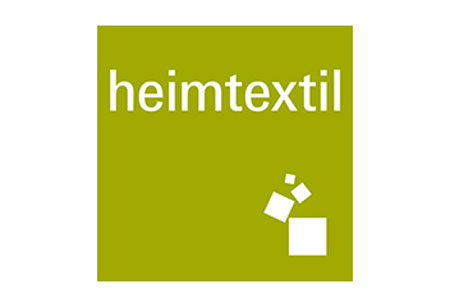 Heimtextil
Germany , Frankfurt am Main
Covid-19 Event Update
The 2022 edition of Heimtextil will take place in Frankfurt am Main from the 21st to the 24th of June. The event will be held as a face-to-face trade fair. The following rules will be included in the event's safety plan. Attendees must not be infected with the Coronavirus SARS-CoV2. Proof of vaccination, proof of recovery, and test certificates are all documents that can prove they are not infected. Attendees can also take a free antigen rapid test on the site. To prevent the spread of the infection, all Messe Frankfurt exhibition halls will have a constant supply of clean air. In addition, the showground will have strict social distancing measures in place. Spacious hall designs with distancing indicators and floor markings are among them, ensuring that a minimum distance of 1.5 meters is maintained. Presentations can occur at the stands as long as hygiene and safety precautions are followed at all times. Attendees must always wear personal protective equipment such as face masks.
A Brief Overview of Heimtextil
Heimtextil offers you the opportunity to browse through all the newest and most luxurious home textiles, decoration fabrics and furniture fabrics from top manufacturers as well as learn about the latest technological innovations in fabric production. The international trade fair is being held in Frankfurt, Germany and serves as a major procurement platform for buyers for the home and office sectors. It's an event you don't want to miss!
GETA ltd works fast and is dedicated to find the right hotel bookings for Heimtextil that make sense for you. You send us your ideal price range and location – in a day, you receive a custom list with hotels close to the Messe Frankfurt. You get the best hotel deals for any budget and have a whole team to handle your booking request to the last possible detail. It's how business travel is made available to companies that are small or middle-sized.
Why Your Visit Is Worth It
It's time to talk numbers, if you remain unconvinced that Heimtextil is the right platform for your business. Turnout at this specialized event has always been good and the data from the last edition is pretty convincing:
3000 international exhibitors;
70,000+ international trade visitors from 135 countries.
That's a good ratio to have as it means you'll have a steady stream of potential clients without the need to directly enter in competition with other exhibitors.
Industry Relevance
A few vital facts for Heimtextil. This is an annual trade fair that admits only professionals and has been running since 1971 – a stellar track record, which signals a strong reputation. Attendance numbers certainly don't lie in this regard and another reason why Heimtextil has reached this level of popularity is the full product spectrum on display. Visitors survey emerging trends in all relevant groups – furniture fabrics, leather, bed linen, bedding, beds, blankets, carpeting, carpets, curtains, sun protection systems, table decoration, embroidery and wall coverings. We also have to mention that the way Heimtextil is positioned in the year turns it into the season's opener on a lot of trends internationally. This makes the debut of new collections all the more successful.
Who Are You Going to Meet
Heimtextil exists at the crossroads of interior design, design and architecture, which makes it highly appealing for manufacturers, distributors, buyers, retailers, wholesalers, designers, furniture and bedding stores, interior decorators, interior architects, architects, hotel outfitters and decision makers to attend. This gives exhibitors a variety of clients to diversify their income streams and grow market shares. We have already mentioned that visitors come from 135 countries. However, a significant portion is of German origin, while the other leading numbers come from countries in the European Union and other European countries.
Past Editions
2020
The 2020 rendition of Heimtextil occurred as a face-to-face exhibition with the latest COVID-19 prevention measures. This included social distancing and mandatory mask-wearing. The edition received 63,000 trade visitors and 2952 exhibitors. The edition took place at Messe Frankfurt.
Past editions
Heimtextil 2020
07.01.2020 - 10.01.2020
Heimtextil 2019
08.01.2019 - 11.01.2019
HEIMTEXTIL 2018
09.01.2018 - 12.01.2018
HEIMTEXTIL 2017
10.01.2017 - 13.01.2017
How to get to Heimtextil

On Foot
From Hauptbahnhof - 20 min
From Fnakfurt Aiport - 35 min with a bike

By Car
From Frankfurt Main Station - 10 min
From Frankfurt Airport - 20 min

By Public Transport
From HBF S-Bahns with numbers 3, 4, 5 or 6 will all get you to Messe Frankfurt for 11 min
From Frankfurt Airport with ICE, S8 or S9 for 35 min to HBF and then S3, S4, S5 or S6 for 11 min
Hotels
Venue