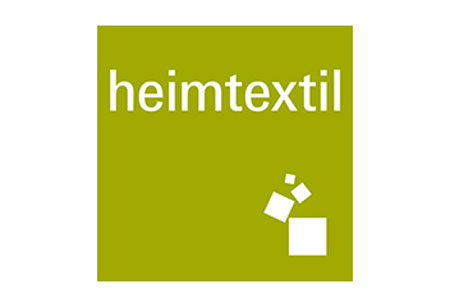 Heimtextil
Frankfurt am Main, Germany
Book Hotel Online for Heimtextil
Book Now
Event Update
The 2024 edition of Heimtextil will take place in Frankfurt am Main from 09.01.2024 to 12.01.2024. The event will be held as a face-to-face trade fair in Messe Frankfurt. At present, the venue does not feature strict Covid-19 safety measures due to the country lifting its national and travel limitations. Attendees will be advised to follow recommendable actions such as wearing FFP2 masks in indoor spaces.
A Brief Overview of Heimtextil
Heimtextil presents the opportunity to browse through all the newest and highest-of-quality home textiles, decoration fabrics and furniture fabrics from top manufacturers as well as learn about the latest technological innovations in fabric production. The international trade fair is based out of Frankfurt, Germany and serves as a major procurement platform for buyers for the home and office sectors. Between the access to high-value trade visitors and information events, Heimtextil is one event you definitely don't want to miss.
Hotels for Heimtextil in 2023 are in high demand, so don't miss out on the best deals on the market. GETA ltd has a large network of hotels, hostels and apartments all over Frankfurt and works with groups of all sizes. Whether you're travelling solo or in a group of twenty, our staff makes sure you get the best hotel booking during Heimtextil. Enjoy accommodation close to Messe Frankfurt and reach the exhibition centre within 10 minutes via public transport. Tell us your budget and we select the most affordable hotel rate. GETA ltd is an expert in the business travel sector and does a lot more than accommodation for trade fairs. Take a look at one of our many other services.
Why Your Visit Is Worth It?
A booth at Heimtextil comes with certain benefits. Increase in access to international buyers. The right conditions to host a product launch. Targeting new product releases during Heimtextil is the most effective way to generate sales and receive direct feedback from the community. Many are able to increase their professional networks and earn back their expenses on the very first day. The first edition during the pandemic registered high interest from exhibitors and trade visitors:
2300+ international exhibitors from 50 countries;

63,000+ international trade visitors;

A total of 109 participating nations.
Industry Relevance
Heimtextil is an annual trade fair based in Frankfurt, Germany. The very first edition took place in 1971 and since then has been a trendsetting event with a large global appeal. It's here that the most advanced materials, technologies and solutions in the commercial textile industry are shown to a wide audience. The event runs parallel to Texprocess, the trade fair for processing textile and flexible materials.
Visitors have a complete overview of all relevant groups – furniture fabrics, leather, bed linen, beds, bedding, blankets, carpeting, carpets, curtains, embroidery, sun protection systems, wall coverings and table decoration. We also have to mention that the way Heimtextil is positioned in the year turns it into the season's opener on a lot of trends internationally. This makes the debut of new collections all the more successful.
It's also important to mention how Heimtextil approaches sustainability. The trade event is a proud member of the Messe Frankfurt Texpertise Network whose mission is to transform the textile and fashion industry towards a greener future. The network works towards full compliance with the Sustainable Development Goals set for 2030. Sustainability remains the focal point of a lot of the features and supporting events during Heimtextil.
Who Are You Going to Meet?
Heimtextil exists at the crossroads of interior design, design and architecture, which makes it highly appealing for manufacturers, distributors, buyers, retailers, wholesalers, designers, furniture and bedding stores, interior decorators, interior architects, architects, hotel outfitters and decision makers to attend. This gives exhibitors a variety of clients to diversify their income streams and grow market shares. If we break down visitors by their roles in their organisations, you see self-employed entrepreneurs, managing directors, executive boards, department and group heads, in-training staff and salaried staff.
We have already mentioned that visitors come from 117 countries. However, a significant portion is of German origin, while the other leading numbers come from countries in the European Union and other European countries. Overall, exhibitors can hope to meet with relevant buyers from Italy, France, Turkey, Great Britain, the Netherlands, Belgium, Spain, Poland, Switzerland, the Czech Republic, Portugal, Pakistan and the USA.
Additional Value of Attendance
A valuable lesson learned during the pandemic is the importance of embracing digital technologies and this has resulted in the transition of the trade fair into a hybrid format. The Digital Extension platform presents exhibitors with additional tools to promote their brand and achieve visibility in the off-months between editions.
The big informative event during Heimtextil is the Heimtextil Conference, which unites around a specific topic and invites top speakers and business leaders to share their expertise and shape the trends. In 2022, the theme for the conference was Sleep & More – the green future of the hotel bed. Good sleep is a key metric of satisfaction in the hospitality sector and the conference looked into topics such as how mattresses can be adopted into the circular economy, ideas for sustainable hotel rooms of the future, and advanced mattress designs.
You also get to meet the next generation of professionals. The New & Next University Competition showcases new talent from national and international universities with a focus on textile design. Winners have the honour of representing their university in person and display selected student work.
Past editions
Heimtextil 2023
10.01.2023 - 13.01.2023
Heimtextil 2022
21.06.2022 - 24.06.2022
Coincided with Techtextil Frankfurt and Texprocess 2022
Hybrid due to Covid-19: digital + face-to-face
Held as a once-only Summer Special
91%
of participants were pleased with their attendance.
117
Participant countries
Heimtextil 2020
07.01.2020 - 10.01.2020
Heimtextil 2019
08.01.2019 - 11.01.2019
HEIMTEXTIL 2018
09.01.2018 - 12.01.2018
How to get to Heimtextil

On Foot
From Hauptbahnhof - 20 min
From Frankfurt Airport – 35 min with a bike

By Car
From Frankfurt Main Station - 10 min
From Frankfurt Airport - 20 min

By Public Transport
From HBF S-Bahns with numbers 3, 4, 5 or 6 will all get you to Messe Frankfurt for 11 min
From Frankfurt Airport with ICE, S8 or S9 for 35 min to HBF and then S3, S4, S5 or S6 for 11 min