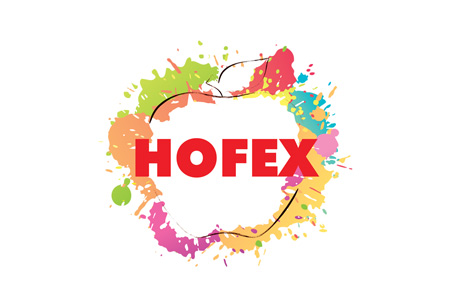 HOFEX
Hong Kong, Hong Kong
Event Update
HOFEX 2025 will take place between 14.05.2025 and 16.05.2025 as an in-person event. The event will occur at the HKCEC and will not have Covid-19 prevention measures in place. This is due to the country removing its domestic pandemic-related limitations. Attendees should note that because of the ongoing travelling restrictions, they will be asked to fill out a health declaration form, which is available on China Customs' official website. Additionally, they will be asked to undergo testing no later than 48 hours before their boarding date. Currently, airlines are not required to ask for negative test results upon check-in or boarding.
A Brief Overview of
HOFEX
HOFEX presents the opportunity to browse through all the newest products and equipment in the HoReCa and F&B industries in Asia. You have the entire value chain under one roof covering food, beverages, hotels, restaurants, catering and equipment, showcasing the highest quality from established industry giants. The international trade fair is based out of Hong Kong and serves as a major procurement platform for buyers for the home and office sectors. Between the access to high-value trade visitors and information events, HOFEX is one event you definitely don't want to miss.
Hotels for HOFEX in 2025 are in high demand, so don't miss out on the best deals on the market. GETA ltd has a network of hotels, hostels and apartments all over Hong Kong and works with groups of all sizes. Whether you're travelling with a few colleagues or in a group of twenty people, our staff makes sure you get the best hotel booking during HOFEX. Enjoy accommodation close to the Hong Kong Convention and Exhibition Centre and reach the exhibition centre within 10 minutes via public transport. Tell us your budget and we select the most affordable hotel rate.
GETA ltd is an expert in the business travel sector and does a lot more than accommodation for trade fairs. Take a look at one of our many other services – airport transfers, rent-a-cars, bookings for meeting rooms and exhibition stand construction.
Why Your Visit Is Worth It
A booth at HOFEX comes with certain benefits. Increase in access to international buyers. The right conditions to host a product launch. Targeting new product releases during HOFEX is the most effective way to generate sales and receive direct feedback from the community. Many are able to increase their professional networks and earn back their expenses on the very first day.
The first edition during the pandemic registered high interest from exhibitors and trade visitors:
15

national and regional pavilions

1200+ international brands

27 exhibiting countries

30,000 international professional buyers
Industry Relevance
At Hong Kong Convention and Exhibition Centre, HOFEX always delivers on the promise of new, fresh and innovative products, equipment and services in the HoReCa industry in Asia. Short for "Hotel, Food, and Restaurant Expo," the trade fair explores emerging mega trends across multiple industries – food, beverage, hotel, restaurant, catering, and equipment industries. Every two years, HOFEX emerges as the benchmark event for the Asian continent and builds bridges to the rest of the world.
Since its inception in 1987, HOFEX has consistently served as a pivotal platform for manufacturers, suppliers, hoteliers, restaurateurs, traders, consultants, investors, and buyers from across the globe. The fair's comprehensive scope spans the spectrum of food and beverages, culinary equipment, hotel amenities and restaurant essentials. The event is notably designed to spotlight innovative and sustainable solutions, with a focus on fostering industry growth and collaboration. Here's what you can expect on the exhibition floors:
Food & Drinks

Bakery & Confectionery

Specialty Coffee & Tea

Kitchen Equipment & Catering Supplies

Hospitality Technology

Tableware & Hospitality Supplies

Wine & Spirits during ProWine Hong Kong @ HOFEX
HOFEX's distinctiveness is amplified through its dynamic series of events, including lectures, workshops, competitions, seminars and networking sessions. Sharing the exhibition space with AHTEC@HOFEX and Wine&Spirits@HOFEX, the event brings together leaders and experts in an expansive array of fields. Demonstrating its commitment to celebrating culinary excellence, HOFEX hosts the 'Asian Catering Equipment Awards' and the 'Hofex Culinary Classics,' a showcase of gastronomic innovation and creative ability.
Beyond its offerings on the exhibition floor, HOFEX is celebrated for its contribution to industry enrichment. With an emphasis on fostering new partnerships and facilitating knowledge exchange, the event consistently enhances the hospitality landscape. The fusion of innovation, expertise, and networking opportunities make HOFEX a must-attend for professionals seeking to explore emerging trends, cutting-edge technologies, and collaborative prospects within the dynamic realms of Asian hospitality, food, and culinary arts.
Who Are You Going to Meet?
It's important to emphasise on the level of internationality when it comes to both the companies on display and professional visitors. The Asian market is well represented, but you also see a lot of products from the USA, the UK, Japan, Australia, Austria, Belgium, Greece, Italy, Korea, Spain, Mexico, Latvia, Nordics, Belarus and Georgia! The exhibitor list includes names such as Trust, LuzhouPack, vici group, SPR.FIELD, Chef's Garden, Ms. Organics, Alarcon Enterprise, Kuvings, Icetea, Lactasoy, Maestro, Everything Organic, Healthy Giant and Chung Wah.
When it comes to the professional audience at HOFEX, the trade fair casts a wide net. Exhibitors will have a chance to connect with high-ranking representatives working in all sectors:
Hotel / Spa / Resort Management

Restaurant / Fast Food / Foodservice Management

Retail Chain / Supermarket / Hypermarket / Department Store / Convenience Store Management

Executive Chef / Chef / Cook

F & B Importer / Distributor

Seafood Importer / Distributor / Wholesaler / Retailer

Alcoholic Drinks Buyer / Retailer

F & B / Catering Manager

Purchasing / Merchandising Manager / Buyer

Foodservice Equipment & Hotel Supplies Dealer / Distributor

Airline / Institutional Caterer / Ship Chandler

Operation / Production Manager

Sales & Marketing Manager

Banqueting Manager

Sommeliers / Bartender

Bar / Club Manager

Accountants / Financial Controller

Architects / Interior Designer

Chief Engineer

Consultant

EDP / MIS Manager

Telecommunications / IT Manager

Executive Housekeeping

Front Office Manager

Travel Agent Management

Dietician / Nutritionist / Food Technologist
Additional Value of Attending
An integral component of the trade fair, the HOFEX Forum emerges as an insightful platform designed to equip businesses with a comprehensive understanding of the latest trends, innovations and strategies reshaping the industry landscape. Day 1 of the forum sets the tone with a comprehensive overview of the ever-evolving realm of hospitality technology. Bringing together exhibitors, this session provides a panoramic glimpse into the developmental nuances and practical applications of cutting-edge technologies, ensuring businesses stay ahead of the digital curve.
On Day 2, the forum transitions into a hub of expert insights and knowledge sharing. Esteemed speakers from institutions like the Chartered Institute of Marketing, along with guest speakers, take the stage. Their presentations delve into a diverse range of themes, addressing pressing topics that caterers and industry stakeholders grapple with.
Past editions
HOFEX 2023
10.05.2023 - 12.05.2023
HOFEX 2021
07.09.2021 - 09.09.2021
HOFEX 2019
07.05.2019 - 10.05.2019
70,000
SQ M of Exhibition Area
How to get to HOFEX

On Foot
Hong Kong International Airport – not advisable
Hung Hom Station – not advisable

By Car
Hong Kong International Airport – 28 mins via Road 8
Hung Hom Station – 9 mins via Road 1

By Public Transport
Hong Kong International Airport – 47 mins via A11
Hung Hom Station – 13 mins via 104