HUSUM Wind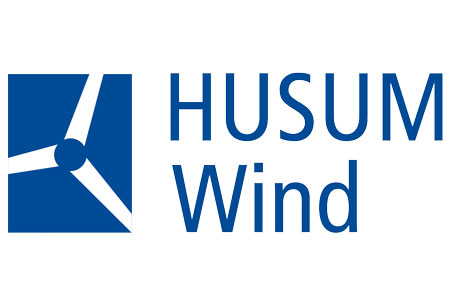 HUSUM Wind
Germany , Husum
Covid-19 Event Update
The international trade fair will proceed as planned from the 12th until the 15th September 2023, at Messe Husum in Husum, Germany. Network with colleagues, jumpstart careers and see the latest innovations amid strict coronavirus safety and prevention measures. The safety measures will include precautions such as social distancing and mandatory mask-wearing. Attendees must maintain a social distance of 1.5 metres at all times. They must also wear medical or FFP2 masks in indoor areas. Attendants can register for the event until 31.03.2022.
A Brief Overview of HUSUM Wind
HUSUM Wind dedicates its program to the newest technological achievements in the production and storage of wind energy and pinpoints the emerging trends within the wind industry as a whole. Held in Husum, Germany, the international trade show has been going on for over 25 years and is set to have its best year yet. Come join the entirety of the sustainable wind sector and help chart its future!

You do not need to spend days upon days researching for your business travel booking. Allow us to take the lead and secure your hotels for HUSUM Wind, which spare your budget and enjoy a strategic location. We aim to position you in hotels near Messe Husum und Congress, along with good connections to bus and train lines. This way, it is easy to get around the city and be on time for the events. GETA ltd is the simplest way to get an online hotel reservation for trade events.
Why Your Visit Is Worth It
Wind energy has demonstrably drawn much attention to itself in the current ecological climate, and that has translated into a steady, stable growth for HUSUM Wind. What this means for you is a dedicated environment where you can build name recognition and learn about the latest cutting-edge innovations in all areas. Here are the numbers for the last edition:
650+ international exhibitors;
15,000+ international trade visitors from all sectors in the wind industry;
27,000+ square metres of exhibition space across 5 halls.
Industry Relevance
HUSUM Wind is a biennial trade fair that takes place every odd year, alternating years with the newer WIND ENERGY HAMBURG, which functions as the major international fair out of both. HUSUM Wind is a much older event, taking place for the first time in 1989 and before the appearance of the one in Hamburg held a more global focus. Now the event takes a closer look at the industry in Germany and neighbouring countries. As far as product assortment goes, the fair has a strong line-up. Visitors come to survey innovations in dismantling of wind power plants, the power grid links, energy accumulation, plant parts, service, and wind power plants. But there is far more to the programming, which features further education as part of the Windcareer job fair.
Who Are You Going to Meet?
As we have already mentioned, HUSUM Wind has a newer, tighter focus on the German market, so this is the country that most exhibitors and professional visitors come from. Outside Germany, the countries that partake in the event are Belgium, France, the Netherlands, Switzerland, Austria and the Czech Republic. Exhibitors span the entire value chain from wind turbine manufacturers, insurance companies and providers of storage solutions to grid operators and grid engineering suppliers. Visitors also display a variety of professional backgrounds – energy traders, landscape architects, farmers, landowners, public bodies, universities and utility companies.
Past Editions
2021 Edition
Husum Wind 2021 was the region's first main on-site trade fair for the year. The edition received 387 exhibitors and around 8500 trade visitors. Presented products and services included bolt-check systems, drone technology, robotics, and augmented reality apps. Trend topics varied from wind energy and green hydrogen to skilled workers, and sector coupling.
Past editions
HUSUM Wind 2021
14.09.2021 - 17.09.2021
HUSUM Wind 2019
10.09.2019 - 13.09.2019
24,000
SQ M of Exhibition Area
HUSUM WIND 2017
12.09.2017 - 15.09.2017
24,000
SQ M of Exhibition Area
HUSUM WIND 2015
15.09.2015 - 18.09.2015
24,000
SQ M of Exhibition Area
How to get to HUSUM Wind

On Foot
from Husum Am Bahndamm 48 min walk (3.8km)
from Husum Am Bahndamm 47 min walk (3.9km)

By Car
from Husum Am Bahndamm ~20 min drive (~4km)
from Husum Schwesing Airport - 7min drive (~5km)

By Public Transport
from Husum Am Bahndamm - no public transportation
from Husum Schwesing Airport - no public transportation
Hotels
Venue