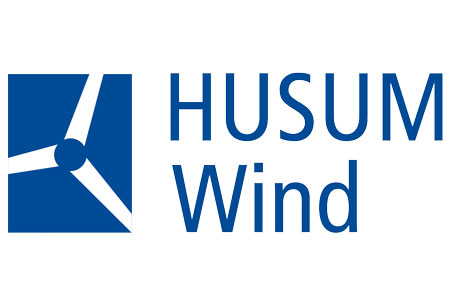 HUSUM Wind
Husum, Germany
Book Hotel Online for HUSUM Wind
Book Now
Event Update
The international trade fair will proceed as planned from 16.09.2025 until 19.09.2025 at Messe Husum in Husum, Germany. Network with colleagues, jumpstart careers, and see the latest innovations in the absence of strict coronavirus safety and prevention measures. The venue will not feature safety measures due to the removal of the country's pandemic-related safety regulations.
A Brief Overview of HUSUM Wind
HUSUM Wind dedicates its program to the newest technological achievements in the production and storage of wind energy and pinpoints the emerging trends within the wind industry as a whole. Held in Husum, Germany, the international trade show has been going on for over 25 years and is at the very centre of the energy transition movement. Experience groundbreaking technologies and hear leading experts share their wealth of knowledge. Come join the sustainable wind sector and help chart its future!
Book hotels early for HUSUM Wind and make savings on your travel expenses. GETA ltd knows all the great spots in Husum and selects the most affordable hotel rates for you. Whether you're after economy accommodation or high-end rooms, we guarantee the very best in accommodation. Land hotels Messe Husum und Congress to keep your daily commute to a minimum. We work at every price point and accommodate groups of all sizes. Expect your hotel reservation to be ready within a single business day. Clients rely on GETA ltd for a comprehensive travel experience. We have a large list of additional travel services.
Why Your Visit Is Worth It
Wind energy has demonstrably drawn much attention to itself in the current ecological climate. Conversations around sustainable energy have led to the steady, stable growth for HUSUM Wind. Important actors on the energy stage make it a point to attend, which means quality connections. Exhibitors benefit from an involved community dedicated to innovation. The trade show generates a lot of publicity for exhibitors and leads to targeted sales leads. It's a smart investment and even during the pandemic, attendance remains sizeable:
387 international exhibitors;
8500+ international trade visitors from all sectors in the wind industry;
27,000+ square metres of exhibition space across 5 halls.
Industry Relevance
HUSUM Wind is a biennial trade fair that takes place every odd year, alternating years with the newer WIND ENERGY HAMBURG, which functions as the major international fair out of both. HUSUM Wind is a much older event, taking place for the first time in 1989 and before the appearance of the one in Hamburg held a more global focus.
Now the event takes a closer look at the industry in Germany and neighbouring countries. As far as product assortment goes, the fair has a strong line-up. Visitors come to survey innovations in dismantling of wind power plants, the power grid links, energy accumulation, plant parts, service, and wind power plants. But there is far more to the programming, which features further education as part of the Windcareer job fair.
HUSUM Wind has entered a new era of importance now that Germany has made concrete steps towards reducing gas emissions and fixing its carbon footprint. The exhibition now explores all the possibilities offered by wind power, green hydrogen and alternative utilization concepts.
Who Are You Going to Meet?
As we have already mentioned, HUSUM Wind has a newer, tighter focus on the German market, so this is the country that most exhibitors and professional visitors come from. Outside Germany, the countries that partake in the event are Belgium, France, the Netherlands, Switzerland, Austria and the Czech Republic.
Exhibitors span the entire value chain from wind turbine manufacturers, insurance companies and providers of storage solutions to grid operators and grid engineering suppliers. The most prominent operators in Europe regularly exhibit at the show. We're talking about PNE, Vestas, NORDEX, Engie, RWE, SLT, Windmanager, WPD, Avacon, DKB, Enercon, EWE EnBW. So you're in good company and benefit from the quality of exhibitors, which results in the great quality of buyers. The audience that regularly attends HUSUM Wind come from various professional backgrounds – energy traders, landscape architects, farmers, landowners, public bodies, universities and utility companies. What they have in common is the desire to stay informed, stay up to date and look for new equipment and machinery.
Additional Value of Attending
Young companies have different economic tools to claim their rightful stop at HUSUM Wind. The BMWi Young Innovative Companies funding program exists for this very purpose. Signing up is a way to receive sponsorship that removes some of the financial burden associated with travelling for exhibitions. This program is a cooperation between the Federal Ministry for Economic Affairs and Energy and HUSUM Wind and serves the interest of German companies. This way the newest and most innovative work will be shared on the exhibition floor no matter what and new companies can successfully establish business partnerships with big entities.
Business growth can also be achieved through the participation at Husum H2 and WindMatch, which is an international matchmaking programme traditionally held one day before the trade fair. Its goal is simple – introduce small and medium-sized enterprises to relevant investors and future business partners, who are looking for the next best investment. The matchmaking forum is the work of the Enterprise Europe Network.
HUSUM Wind boasts an incredible support programme, which continues to expand in order to meet all relevant sectors. Most recently the conference introduced the Wind Industry & Green Hydrogen Forum as the answer to the rising popularity of green hydrogen, wind power and value creation in recent years. For many, hydrogen emerges as the next natural phase of development towards a greener energy future over the course of two days. The forum holds a lot of promise when it comes to both audience and scope of speakers.
Running for four days in total, the "Economy meets Ecology" open forum explores different hot topics on each of its days. In previous editions these topics have been Renewables in all sectors, Climate protection and hydrogen, Industry meets Renewables and finally Profession, Education & Science. The programme alternates between practical reports and technical and impulse lectures, and discussions.
Exhibitors can easily recruit new talent at the job fair. Whether you're an established professional or have yet to find your entry into the industry, the Windcareer fair opens doors to high-profile employers from numerous European markets. Learn what's out there, what skills you need and how to grow your career in a meaningful way.
Past editions
HUSUM Wind 2023
12.09.2023 - 15.09.2023
HUSUM Wind 2021
14.09.2021 - 17.09.2021
HUSUM Wind 2019
10.09.2019 - 13.09.2019
24,000
SQ M of Exhibition Area
HUSUM WIND 2017
12.09.2017 - 15.09.2017
24,000
SQ M of Exhibition Area
HUSUM WIND 2015
15.09.2015 - 18.09.2015
24,000
SQ M of Exhibition Area
How to get to HUSUM Wind

On Foot
from Husum Am Bahndamm 48 min walk (3.8km)
from Husum Am Bahndamm 47 min walk (3.9km)

By Car
from Husum Am Bahndamm ~20 min drive (~4km)
from Husum Schwesing Airport - 7min drive (~5km)

By Public Transport
from Husum Am Bahndamm - no public transportation
from Husum Schwesing Airport - no public transportation