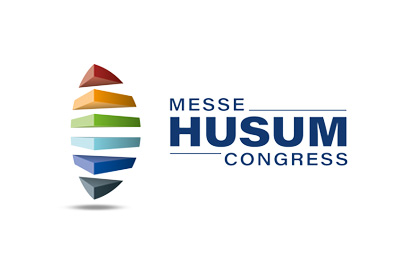 Messe Husum
Address:
Messe Husum & Congress, Husum,
Germany
About The Venue
Husum, Germany, is mostly known for its beautiful nature and position on the Wadden Sea, which is a nature reserve and UNESCO World Heritage Site. It's not necessarily recognized as a place to hold conferences and conventions to the degree other cities like Frankfurt and Hannover are, but still offers excellent service and flexibility through Husum Trade Fair (Messe Husum). Exhibition grounds were first constructed back in 1997. Since then Messe Husum has experienced a series of improvements and renovations, which include the extension of the multifunctional surface and the addition of the NordseeCongressCentrum in 2010. This is what makes the venue flexible and also very accessible not just to event organisers, but by companies who want to hold small workshops or presentations or parties.
In terms of significant trade fairs, Messe Husum is known mostly for Husum Wind. The rest of its event calendar is mostly restricted to a series of concerts, theatre performances, comedy routines, flea markets and other social events, which take up most of the calendar. There is always a solution at hand when planning an event since the indoor stage and hall have the capacity for 1000 standing guests or 730 sitting guests, which is perfect for a conference or another event. There are also a number of rooms that can be adjusted for a capacity of few as 10 people or as large as 1500 people. Every single one of them is equipped with the newest technology for audio-visual presentation.
How to get to Messe Husum
from Husum Am Bahndamm 48 min walk (3.8km)
from Husum Am Bahndamm 47 min walk (3.9km)
from Husum Am Bahndamm ~20 min drive (~4km)
from Husum Schwesing Airport - 7min drive (~5km)
from Husum Am Bahndamm - no public transportation
from Husum Schwesing Airport - no public transportation
View Nearest Hotels
Hotels
Venue
GET A FREE QUOTE
Looking for a hotel accommodation for particular trade show or exhibition.
Send us a general enquiry and we will find the best options for you