HYPER JAPAN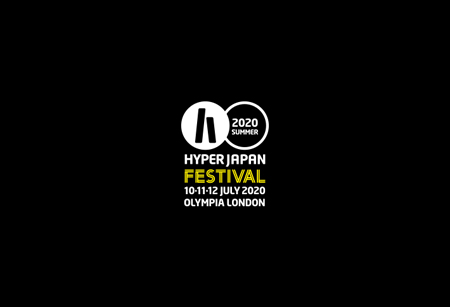 HYPER JAPAN
UK , London
Event Update
HYPER Japan 2022 will be hosted as a face-to-face trade fair between 22.07.2022 and 24.07.2022. The venue of choice is the Olympia London in London, the UK. Currently, the United Kingdom does not have travel restrictions. However, attendants should note that wearing face masks in enclosed spaces like the exhibition halls is highly recommended.
A Brief Overview of HYPER Japan
HYPER Japan is a cultural festival and a marketplace all wrapped into one spectacular show that goes on for three days in London, UK. It's been so popular that it's currently staged twice a year and connects fans of all things Japanese with relevant retailers and manufacturers. However, it's also a bridge between the West and Japanese culture through the emphasis on rituals and traditional arts.
Have the best possible experience as an exhibitor at HYPER Japan with hotel accommodation that has been selection especially for you. GETA ltd knows where to look for special promotions and early booking discounts so you get the best value possible for the least amount of money. GETA ltd is also quick to complete your reservation. From phone call to confirmation, it can take as little as one work day.
Why Your Visit Is Worth It
No matter which product category you service as long as it has to do with Japan, HYPER Japan is the perfect platform for you to pursue as it will connect you directly with your target audience. Not only is it the best way to form strong connections with end consumers, you're also building better brand recognition and visibility. It also helps that:
50,000 international visitors make it to the autumn edition;
80,000 international visitors make it to the summer edition;
Industry Relevance
The mainstream enthusiasm towards Japanese culture has been considerably growing ever since the turn of the millennium and is now at its peak. HYPER Japan meets the needs of the Western audience and has still to grow. The trade show was first held in 2010 and had no set schedule at first, but then it grew to an annual event and now a biennial event. Organisers also went through a number of other venues in London until they settled on Olympia London. The product category is incredibly diverse and encompasses goods, fashion, games, traditional art, kawaii products, foods and snacks, next generation of technology, handmade items, antiques, cute accessories and souvenirs. However, the show's biggest strength is its programming, which has traditional tea ceremonies, a summer festival, the HYPER Live! Stage and workshops on traditional arts.
Who Are You Going to Meet
HYPER Japan is all about inclusivity and has an open door policy. This is why you will see a great variety in the guests from families with children, who want to experience something new, to some of the most passionate fans of Japanese pop culture. There's a great deal of different exhibitors at the show - HADO -AR x Sports, Doki Japanese Tableware, TK TRADING, London Go Centre, Kawaii City Games, lowiro, London Shogi Club, The Garden of Words Stage Production and TSUJIRI MATCHA DESSERT. We also can't skip the roster of performers that include Yuzu Natsumi, Hello Kitty, Pikachu, Merryweather and Kashiwa Dojo.
Past editions
HYPER JAPAN 2021
09.07.2021 - 08.09.2021
Edition was held digital to prevent the fast spread of COVID 19
HYPER JAPAN 2020
10.07.2020 - 12.07.2020
Cancelled because of COVID 19
How to get to HYPER JAPAN

On Foot
Heathrow Airport – not advisable
Victoria Station – via Chelsea Bridge Rd/A3216, 30 mins

By Car
Heathrow Airport- via M4, 55 mins
Victoria Station – via Chelsea Bridge Rd/A3216, 10 mins

By Public Transport
Heathrow Airport – via Piccadilly and 137/452, 1h10mins
Victoria Station – via transport 44, 25 mins
Hotels
Venue