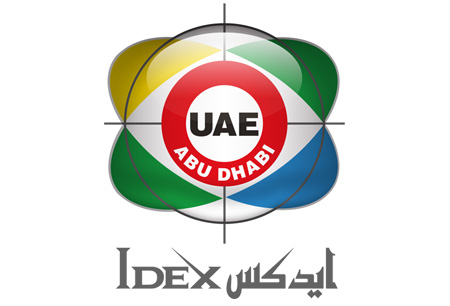 IDEX
Abu Dhabi, UAE
Event Update
IDEX 2025 will occur between 17.02.2025 and 21.02.2025 at the Abu Dhabi National Exhibition Centre (ADNEC). The venue will feature frequent sanitation of the exhibition spaces. Participants should that they may be asked to provide upon arrival in the country 3G documentation such as negative test results no older than 48 hours, or vaccination passports.
A Brief Overview of IDEX
As the only international defence exhibition in the MENA region, IDEX serves a crucial role as a platform for cooperation, exchange of experience, and business growth. The international fair is held in Abu Dhabi, UAE for five days and builds bridges between exhibitors and decision makers from government departments, armed and naval forces, and businesses throughout the region. As a B2B procurement platform, IDEX makes it possible for you to forge connections with buyers in a wide range of regions.
GETA ltd gives you peace of mind when planning long-distance business trips. We've been on the scene for over a decade and know Abu Dhabi like the back of our hand. Find the best hotels close to the Abu Dhabi National Exhibitions Company (ADNEC) without spending a small fortune in the process. It's our job to deliver affordable hotel accommodation for trade shows. Your hotel reservation for IDEX is done just hours after your first consultation. We always look to place you near bus lines and metro stations for greater convenience. Enjoy a hotel stay that is tailored to your every need and budget.
Why Your Visit Is Worth It?
IDEX captures the attention of high-calibre defence and military manufacturers from around the globe, who are very much invested in market research, networking and placing orders. Buyers here have big budgets and they always eye new technologies. The 2021 edition of IDEX held alongside NAVDEX was fruitful in terms of attendance. Yes, the pandemic put a damper on air travel, but you still had:
900+ international exhibitors;
62,000+ international trade visitors;
59 countries
35 international pavilions
12 indoor exhibition halls;
Industry Relevance
IDEX preoccupies itself with the of-the-moment technological developments within the defence-related equipment sector and features not only static exhibits, but adrenaline-fueled live product demonstrations. The exhibition covers all things defense and fire protection with a product range from ammunition and guns to rockets, tanks and warships.
All this has been achieved for a little under 30 years as the event has been in action since 1993 and editions come out once every two years with Abu Dhabi serving as permanent home. One of the major draws of IDEX is the string of highly specialised IDEX Defence Conferences that delves deep into the biggest challenges for the industry on a global scale and how to work towards possible solutions.
It's a well-known fact that IDEX continues to generate strong sales numbers. High-value deals and investments are made. In 2021, the UAE Armed Forces signed deals, which were worth a total of 5.7 billion USD. On the last day alone, five out of twenty deals were with international companies and the rest with local companies were inked to the tune of 246.2 million USD. A great success for the first post-pandemic edition of the trade show. What's more, we saw the participation of five new countries – Israel, North Macedonia, Luxembourg, Portugal, and Azerbaijan.
Who Are You Going to Meet?
Government, military and business are the three groups that trade visitors who come to IDEX can be sorted into. Because it's an event with a focus on the Middle Eastern region, the majority of those who visit come from neighbouring countries from North Africa, the Asian Subcontinent and the GCC made up from UAE, Oman, Bahrain, Kuwait, Saudi Arabia. In terms of international visitors, there's representation from Asia, Europe, America and Australasia.
A defence event is not complete without official delegations and here is where IDEX shines as it attracts chiefs of staff, defence ministers, and army, navy and airforce commanders. As far as exhibitors go, IDEX has companies like Lockheed Martin, Airbus Group, Jobaria Defence, Isotrex, Streit Group, Oshkosh Corporation and Saab rent out exhibition booths and take part in the overall programming.
Additional Value of Attendance
The big ticket item in terms of programming continues to be the INTERNATIONAL DEFENCE CONFERENCE (IDC), which is an all-day event. The 2021 edition enjoyed the participation of 24 international experts and over 400 on-ground visitors. The hybrid nature of the event increased attendance with another 2400 people tuning in from 80 countries. The agenda for the last edition centred on the following four sessions:
Exploring innovative opportunities in supply-chain ecosystem management beyond Covid-19 Pandemic;
Protecting AI and other 4iR technologies in the age of collaboration and diffusion;
Strengthening the Defence industries R&D in an increasingly complex dynamic context;
A holistic view on Cyber Security Resiliency during the era of Digital Transformation;
The conference is meant to bring thought leaders, policy makers, influencers, researchers, futurists to collaborate on the shared challenges facing humanity today and offer respective solutions. The speakers range from futurists like Dr Noah Raford, Chief of Global Affairs at the Dubai Future Foundation to academics like Dr Najwa Aaraj, Chief Researcher at the Cryptography Research Centre in the Technology Innovation Institute, to high-ranking government officials like H.E. Mohammed bin Ahmad Al Bowardi, the Minister of State for Defence Affairs of UAE.
Past editions
IDEX 2023
20.02.2023 - 24.02.2023
367+
Official delegations
165 000+
m2 of event space
23 400 000 000
AED worth of business deals
56
conducted business deals
IDEX 2021
21.02.2021 - 25.02.2021
133,000
SQ M of Exhibition Area
IDEX 2019
17.02.2019 - 21.02.2019
133,000
SQ M of Exhibition Area
How to get to IDEX

On Foot
from Abu Dhabi International Airport - N/A
from Abu Dhabi central bus station - N/A

By Car
from Abu Dhabi International Airport - 21 min drive (23.7km)
from Abu Dhabi central bus station - 17min drive (10.8km)

By Public Transport
from Abu Dhabi International Airport - Bus Nr. 040 will take you to ADNEC
from Abu Dhabi central bus station - N/A