IDEX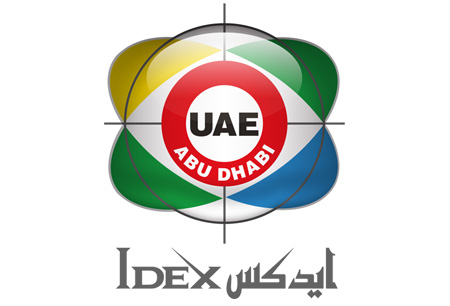 IDEX
UAE , Abu Dhabi
Covid-19 Event Update
IDEX 2023 will run as intended from 20.02.2023 until 24.02.2023 at the Abu Dhabi National Exhibition Centre. The physical edition will be held in accordance with the health and safety guidelines set out by local authorities to ensure the wellbeing of attendees during the pandemic. This will include attendees needing to show 3G entry documents before entering the venue. Such documents include negative test results, proof of recovery or immunisation passports.
A Brief Overview of IDEX
As the only international defence exhibition in the MENA region, IDEX serves a crucial role as a platform for cooperation, exchange of experience and business growth. The international fair is held in Abu Dhabi, UAE, for five days and sees a growing number of exhibitors and decision makers from government departments, armed and naval forces, and businesses throughout the region. A platform unlike any for safety, security and risk management of all kinds.
GETA ltd selects the best business travel bookings within a short distance from the Abu Dhabi National Exhibitions Company (ADNEC). You rest not only in comfort that fits your budget, but are one short commute away from the activities at IDEX. We always look to place near bus lines and metro stations for greater convenience. Enjoy a hotel reservation for IDEX that is custom-tailored to your work trip. You won't find a better travel experience.
Why Your Visit Is Worth It
IDEX commands attention and has captured the attention of high-calibre defence and military manufacturers from around the globe. That should serve as motivation to bring out your solutions and products to this highly lucrative procurement platform. These are the attendance records from last edition to convince you:
133,649 square metres of exhibition space is dedicated;
1,300+ international exhibitors in total from 50+ countries;
105,000+ international trade visitors in total from 140+ countries;
12 indoor exhibition halls;
Industry Relevance
IDEX preoccupies itself with the of-the-moment technological developments within the defense-related equipment sector and features not only static exhibits, but adrenaline-fueled live product demonstrations. The exhibition covers all things defense and fire protection with a product range from ammunition and guns to rockets, tanks and warships. All this has been achieved for a little under 30 years as the event has been in action since 1993 and editions come out once every two years with Abu Dhabi serving as permanent home. One of the major draws of IDEX is the string of highly specialized IDEX Defence Conferences that delves deep into the biggest challenges for the industry on a global scale and how to work towards possible solutions.
Who Are You Going to Meet?
Government, military and business are the three groups that trade visitors who come to IDEX can be sorted into. Because it's an event with a focus on the Middle Eastern region, the majority of those who visit come from neighboring countries from North Africa, the Asian Subcontinent and the GCC made up from UAE, Oman, Bahrain, Kuwait, Saudi Arabia. In terms of international visitors, there's representation from Asia, Europe, America and Australasia. A defense event is not complete without official delegations and here is where IDEX shines as it attracts chiefs of staff, defence ministers, and army, navy and airforce commanders. As far as exhibitors go, IDEX has companies like Lockheed Martin, Airbus Group, Jobaria Defence, Isotrex, Streit Group, Oshkosh Corporation and Saab rent out exhibition booths and take part in the overall programming.
Past editions
IDEX 2021
21.02.2021 - 25.02.2021
133,000
SQ M of Exhibition Area
IDEX 2019
17.02.2019 - 21.02.2019
133,000
SQ M of Exhibition Area
How to get to IDEX

On Foot
from Abu Dhabi International Airport - N/A
from Abu Dhabi central bus station - N/A

By Car
from Abu Dhabi International Airport - 21 min drive (23.7km)
from Abu Dhabi central bus station - 17min drive (10.8km)

By Public Transport
from Abu Dhabi International Airport - Bus Nr. 040 will take you to ADNEC
from Abu Dhabi central bus station - N/A
Hotels
Venue