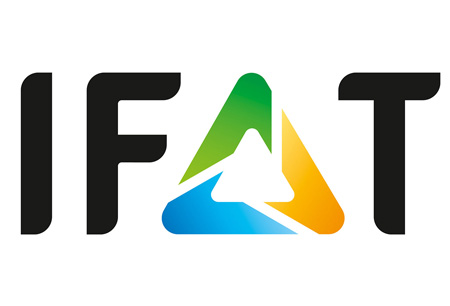 IFAT
Munich, Germany
Event Update
IFAT's 2024 edition will be hosted as a live event between the dates May 13th – May 17th, 2024, at Messe Munich in Munich, Germany. Due to Germany removing its domestic coronavirus regulations in April 2022, the venue will not feature safety precautions such as mandatory face masks. Attendees will be encouraged to follow recommendations such as performing regular hand hygiene. Travellers will not be asked to show 3G entry documents upon arrival in the country.
A Brief Overview of IFAT
IFAT is the launchpad for the newest innovations and breakthroughs in the sewage, waste and raw materials' management sectors in Munich, Germany. The international trade show has been a significant influence on the global community, and this year sees an increase in attendance. There has been an increase in talk and effort placed into environmental protection, and this is the platform to make your brand name stand out. Form valuable partnerships at IFAT!
What you gain in hotel accommodation through GETA ltd is stylish comfort at the prices you want. We're a veteran in the business travel industry and have a large database of hotels in the city of Munich. Specify your budget, size of your party and preference in location, and we will get you your dream business travel booking in a single day. We select hotels for IFAT that have access to public transport to make business travel all the easier. Only top hotel offers are found here.
Why Your Visit Is Worth It
IFAT is one of the most heavily visited events in the world for environmental technologies and is often the first place where the biggest news in the industry break first alongside presentations on discoveries and innovative technologies. Take a look at the numbers:
3300+ international exhibitors from 58 countries;
142,000+ international trade visitors from 162 countries;
260,000+ square metres of exhibition space dedicated.
Industry Relevance
IFAT has been active for half a century as the first edition was held in 1966 in Munich, which has always been the host. Editions are spaced out every two years and each following show grows in size and scope. The formula has been so successful that the brand has had immense success around the world. Right now there are satellite events that take place in China, India, Eurasia and Africa.
The technology scope is truly impressive at IFAT with exhibition space dedicated to industrial waste management, power generation, pump control valves, industrial dust control technology, air purification, soil treatment, storm water collection technology, water supply engineering and so much more. Additional value comes from the lineup of country specials, technical discussions, special events and forums. IFAT gives its attendees everything they need in order to succeed in their relevant sectors through high quality networking, targeted sales leads, product launches and access to key players on an international level both in business and politics.
Who Are You Going to Meet There?
What's the breakdown for visitors and exhibitors at IFAT? As with most trade shows to take place in Germany, the divide between local and international visitors and exhibitors skews towards the host country – Germany. For both groups, the divide lies roughly in the middle with a little over half being German in origin.
Turning our attention to other countries of origin, we see Italy, China, Turkey, the Netherlands, Austria, Great Britain and Spain take leading positions for exhibitors. With few exceptions such as Switzerland, the same trend can be seen in visitors. Europe continues to be the biggest market, but recent years have also shown the interest from trade visitors in the Far East. Waste management is a big industry and a big topic. It's only natural to have a wide audience representing all related sectors.
Looking at the professional breakdown of visitors, we see municipal and private utilities and waste management organisations, industry and manufacturing, engineering offices and consultants, and universities, trade, vocational schools and research institutions. Trade visitors are often employed in high positions in their respective companies and have the power to make decisions regarding future purchases. At the very least, they can act as advisors.
Industry leaders are returning once more to display their latest innovations and solutions. You'll be side by side with Grundfos, KSB, Sulzer, Xylem Europe, Endress+Hauser, Gea Westfalia Seperator Group, Kaeser Kompressoren, EnviroChemie, Otto Graf, Aerzener Maschinenfabrik, Veolia Water Technologies, AVK Armaturen, Hawle Armaturen, Talis and Siemens. Visitors have access to the very finest operations in Germany as well as international conglomerates from all over the world. That's value that cannot be understated!
The Additional Value of Attendance
Of course, there are numerous lectures and conferences available to trade visitors, who want to stay informed on key issues, but there's also a lot to be said about the more practical aspects of the trade fair.
IFAT has an outdoor exhibition area, which is taken over by large machinery. Even better, there are live demonstrations throughout the entire trade fair. You don't want to miss out on the car recycling, pipe fitting challenge, crushing zone and sustainable road and sewer construction live.
But there's more. IFAT also offers visitors solution tours. There will be 23 tours in total in 2022 and they will be organised around "Future of water—access and quality", "Sustainable cities and municipalities" and "Intelligent drives and zero emissions". Some tours will even give visitors VR headsets for the full experience.
The Outlook for 2022
IFAT Munich is preparing a dense support programme that cuts to the core of current movements towards a more sustainable future. In 2022, water-wise cities are going to be a central theme due to the instability of climate change. Right now, the world is poised to experience periods of drought and massive rains at higher rates. This means that water conservation has to extend towards how to manage rain and waste water. The hot new term for cities with such initiatives are called sponge cities. IFAT shows it takes this issue seriously as it partners with the German Federal Environment Foundation for a series of matching events held during the main conference program.
Plastics are another major pain point for the waste management industry. Pollution from macro- and microplastics has reached an all-time high and they contribute 3.4% to all greenhouse gases. The EU Green Deal is one of the major forces at work to minimise these harmful effects and IFAT 2022 will tackle roadmaps to circular design, chemical recycling, and political market control. IFAT enables VDMA's Waste Treatment and Recycling Association to show new best practices when it comes to recycling management. This special area will be called "Process World Plastics Recycling" and will be in a prime location on the show floor.
Past editions
IFAT 2022
30.05.2022 - 03.06.2022
Hybrid due to Coivd-19 - face-to-face complemented by digital
2,984
Exhibiting companies
260,000 m2
of event space
IFAT 2018
14.05.2018 - 18.05.2018
230.000
SQ M of Exhibition Area
IFAT 2016
30.05.2016 - 03.06.2016
230.000
SQ M of Exhibition Area
How to get to IFAT

On Foot
45 min Bike ride from HBF

By Car
From Munich HBF ~30 min
From Munich International Aiport - 30 min

By Public Transport
From Munich HBF with U2 (13 stops) for 23 min to Station Messestadt West
From Munich International Aiport - S8 to Munich Daglfing Station /1 min transfer to Daglfing Bahnhof Ost/ and then with bus 183 to Messestadt West ~ 55 min