IFAT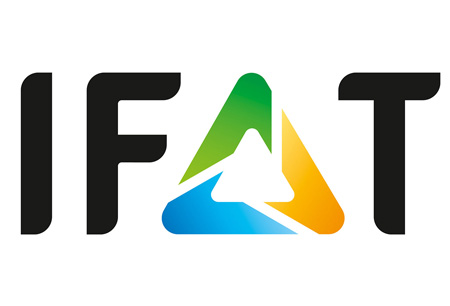 IFAT
Germany , Munich
Covid-19 Event Update
The coronavirus pandemic has forced organisers to postpone IFAT to 2022. The new dates are set for the period May 30th – June 3rd, 2022, at Messe Munich in Munich, Germany. The next live edition will be held under strict health and safety measures to ensure the wellbeing of professionals in the water, sewer, and waste management sectors. Messe Munich will put in place the latest and strictest COVID-19 prevention measures. These will include precautions such as social distancing. Attendees must maintain at all times a safe distance of 1.5 metres.
A Brief Overview of IFAT
IFAT is the launchpad for the newest innovations and breakthroughs in the sewage, waste and raw materials' management sectors in Munich, Germany. The international trade show has been a significant influence on the global community, and this year sees an increase in attendance. There has been an increase in talk and effort placed into environmental protection, and this is the platform to make your brand name stand out. Form valuable partnerships at IFAT!
What you gain in hotel accommodation through GETA ltd is stylish comfort at the prices you want. We're a veteran in the business travel industry and have a large database of hotels in the city of Munich. Specify your budget, size of your party and preference in location, and we will get you your dream business travel booking in a single day. We select hotels for IFAT that have access to public transport to make business travel all the easier. Only top hotel offers are found here.
Why Your Visit Is Worth It
IFAT is one of the most heavily visited events in the world for environmental technologies and is often the first place where the biggest news in the industry break first alongside presentations on discoveries and innovative technologies. Take a look at the numbers:
3300+ international exhibitors from 58 countries;
142,000+ international trade visitors from 162 countries;
260,000+ square metres of exhibition space dedicated.
Industry Relevance
IFAT has been active for half a century as the first edition was held in 1966 in Munich, which has always been the host. Editions are spaced out every two years and each following show grows in size and scope. The formula has been so successful that the brand has had immense success around the world. Right now there are satellite events that take place in China, India, Eurasia and Africa. The technology scope is truly impressive at IFAT with exhibition space dedicated to industrial waste management, power generation, pump control valves, industrial dust control technology, air purification, soil treatment, storm water collection technology, water supply engineering and so much more. Additional value comes from the lineup of country specials, technical discussions, special events and forums.
Who Are You Going to Meet There?
What's the breakdown for visitors and exhibitors at IFAT? As with most trade shows to take place in Germany, the divide between local and international visitors and exhibitors skews towards the host country – Germany. For both groups, the divide lies roughly in the middle with a little over half being German in origin. Turning our attention to other countries of origin, we see Italy, China, Turkey, the Netherlands, Austria, Great Britain and Spain take leading positions for exhibitors. With few exceptions such as Switzerland, the same trend can be seen in visitors. Looking at the professional breakdown of visitors, we see municipal and private utilities and waste management organizations, industry and manufacturing, engineering offices and consultants, and universities, trade, vocational schools and research institutions.
Past editions
IFAT 2018
14.05.2018 - 18.05.2018
230.000
SQ M of Exhibition Area
IFAT 2016
30.05.2016 - 03.06.2016
230.000
SQ M of Exhibition Area
How to get to IFAT

On Foot
45 min Bike ride from HBF

By Car
From Munich HBF ~30 min
From Munich International Aiport - 30 min

By Public Transport
From Munich HBF with U2 (13 stops) for 23 min to Station Messestadt West
From Munich International Aiport - S8 to Munich Daglfing Station /1 min transfer to Daglfing Bahnhof Ost/ and then with bus 183 to Messestadt West ~ 55 min
Hotels
Venue