ILA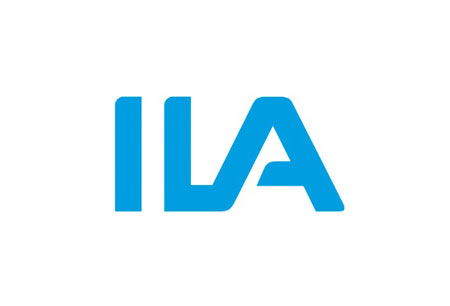 ILA
Germany , Berlin
A Brief Overview of ILA
ILA is the chief international air show that gives you a complete overview of aviation and the latest technological developments and models of airport equipment. Held in Berlin, Germany, this long-running international exhibition event lasts for six days and demonstrates the heights aviation and the aerospace industry can reach, all the while capturing the imagination of hundreds of thousands of visitors. Perfect to grow your geographic reach.
GETA ltd has what it takes to deliver bespoke accommodation no matter what budget you have to work with. We have a large database that allows us to see the hotels close to Messe Berlin that will save you the most on your business travel expenses. Book a hotel for ILA with us and you enjoy a short commute as we'll place you close to public transport with direct connections to the show. It's as simple as picking up the phone!
Why Your Visit Is Worth It
It's a juggernaut of an event and one that you can't afford to miss, if you want to grow your market share! ILA is good for business as you meet senior buyers with a keen interest to spend big. Not to mention you have the opportunity to take stock of all the innovations and other industry news in one place. Here are some statistics:
1110 international exhibitors;
180,000+ international trade visitors and members of the general public;
50 special events;
41 nations.
Industry Relevance
ILA vies for the title of oldest airshow in the world – the very first edition was held in 1909! As with the Paris Air Show and the Farnborough International Airshow, this air show welcomes both trade visitors (during the first three days of the event) and the general public (over the course of a three-day weekend starting Friday). The event takes place every two years with it being held on all even years. The exhibition portion of the show features all the latest models of aircraft, helicopters, civil and military unmanned aircraft systems, and commercial air transport – all in all over 200 machines! There is far more for trade visitors to see. There's space technology, defense technology, power units, engines, components, advanced materials, electronic systems, maintenance. We're just scratching the surface.
Who Are You Going to Meet There?
Aviation enthusiasts all come to ILA, because they want to see cutting-edge aircrafts and marvel at daring demonstrations in the air. Most come from all parts of Germany, while some travel from neighboring countries and all over Europe to take in the spectacle. In terms of trade visitors, there are representatives from the military forces, representatives from the ministry as well as senior management from top manufacturers around the world. You have the perfect opportunity to meet with key stakeholders, make meaningful connections with the supplier industry, listen to experts at the ILA Conferences, in workshops and seminars.
Past editions
ILA 2020
13.05.2020 - 17.05.2020
Cancelled because of COVID-19;
How to get to ILA

On Foot
Berlin-Tegel Airport – not advisable
Berlin Central Station – not advisable

By Car
Berlin-Tegel Airport – 40 mins via A100 and A113
Berlin Central Station – 45 mins via A113

By Public Transport
Berlin-Tegel Airport – 1hr15mins via transports 109 and RE7
Berlin Central Station – 30 mins via RE7
Hotels
Venue