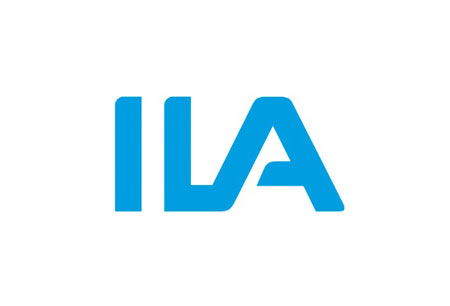 ILA
Berlin, Germany
Latest News About ILA
The 2024 edition of ILA will be a live event, taking place between June 5th and June 9th, 2024. The event will include a live trade show that will take place at BER Airport in Germany. It will not include rigorous Covid-19 presentation measures. This is due to the Bundestag, Germany's government, removing the related domestic restrictions in April 2022. They have opted to perform such a step as a result of the improving pandemic situation. Due to the same reason, they have removed the travel restrictions.
A Brief Overview of ILA
ILA is the go-to international air show for aviation professionals on the territory of Europe. There's the full overview of technological developments and models of airport equipment. Held in Berlin, this long-running international exhibition event lasts for six days and shows the heights of aviation and the aerospace industry. At the same time, it captures the imagination of hundreds of thousands of regular visitors. ILA opens doors to exhibitors to expand their geographic reach.
Interest in hotels during ILA remains ever high and rooms are quick to book all over Berlin. GETA ltd points you in the right direction when it comes to hotel deals in the city and aims to keep you well within your budget. Our team helps you get your money's worth out of your hotel booking. It's really easy to complete reservations online as we handle everything. Are you travelling in a big group? We're comfortable working with groups of as many as twenty people. It's our priority to show you suitable hotels close to Messe Berlin. Eliminate long commutes during your trip and choose from the many other services we provide for the best time at ILA!
Why Your Visit Is Worth It
ILA is a juggernaut of an event and one that generates consistent business for exhibitors. There's a high concentration of high-profile visitors in their respective organisations, whose motivation in addition to market research is to make purchases. The senior buyers make the booth expenses more than worthwhile in the long run. The pandemic affected the latest edition, which didn't reach pre-pandemic numbers, but organisers were more than satisfied with attendance overall:
550

international exhibitors from 29 countries;

72,000+ international trade visitors and members of the public;

260 speakers across 5 stages;

60 aircraft of all sizes and categories
Industry Relevance
ILA holds a special place as one of the oldest air shows in the world as its first edition was held in 1909! It joins a distinguished club alongside the Paris Air Show and the Farnborough International Air Show, which have shaped the world of aviation and aerospace technology from the get-go. The trade fair is open to both trade visitors and the general public, who wants to experience the air show and walk among the aircraft being displayed.
The exhibition part of the show features all the latest models of planes, helicopters, civil and military unmanned aircraft systems, and commercial air transport. Trade visitors tap into a lot more product categories such as space technology, defence technology, engines, components, power units, advanced materials, electronic systems, maintenance. We are just scratching the surface in turns of what's on show.
ILA has the generous support and attention from the German government. The 2022 edition was opened with a tour of the show conducted by Federal Chancellor Olaf Scholz, who was joined by Federal Transport Minister Dr. Matthias Wissing, Governing Mayor of Berlin Franziska Giffey, Minister President of Brandenburg Dr. Dietmar Woidke, and Federal Government Aerospace Coordinator Anna Christmann. This gesture signals the importance of ILA in regards to the most heated topics such as climate-neutral flight, military security and the benefits of space flight for humanity. In fact, ILA 2022 was held under the slogan 'Pioneering Aerospace.
Who Are You Going to Meet There?
You can expect the biggest names in aviation to make their presence known. The last edition had an A380 airliner and Beluga transporter from Airbus, the fully electric Rolls Royce Spirit of Innovation, a Lockheed Martin F-35 multi-role combat aircraft, a Boeing CH-47 Chinook heavy-lift helicopter, and the Volocopter flying taxi.
Aviation enthusiasts all come to ILA because they want to see innovative aircraft and marvel at daring demonstrations in the air. Most come from all parts of Germany, while others travel from neighbouring countries and all over Europe to take in the spectacle. In terms of trade visitors, there are representatives from the military forces, representatives from the ministry as well as senior management from top manufacturers around the world. You have the perfect opportunity to meet with key stakeholders, make meaningful connections with the supplier industry, listen to experts at the ILA Conferences, workshops, and seminars.
Overall, ILA delivers fantastic opportunities for exhibitors to grow their business. 66% of visitors occupy some kind of decision-making role in their organisation, which translates to a steady flow of qualified sales leads to your booth for the duration of the air show. And the overall satisfaction with what's on offer is high. Currently, 82% of trade visitors expressed their satisfaction with their business dealings at the trade fair.
Additional Value of Attendance
If you want to enhance your business networking, you can rent an individually designed chalet that not only adds to your overall brand, but is very flexible. Of course, it's suitable to hold business meetings without having to deal with the general chatter all around you, but the space can be used for larger networking events and even receptions. The extra space opens up creative ideas for all manner of customization. The ISC International Supplier Center boosts B2B networking. Over the course of three days, you get to meet OEM purchasing managers, tier one suppliers and other suppliers. Signing up for pre-arranged B2B meetings guarantees access to invested buyers.
ILA is famous for its supporting programme. In addition to its series of conferences, there are so many side events available. In the past, this has included the Advanced Air Mobility (AAM) theme that appeared in both debates and presentations. Of course, developing new aircraft remained front and centre, but the topic expanded to alternative propulsion systems, ideas for the use of existing airfields and unmanned aircraft.
It's worth mentioning the Aerospace Career Hub. Here different aviation professionals from pilots to mechanics and engineers are able to find their next job. For exhibitors, it's the perfect place to do a screening for potential candidates for a position with you. You register for the online platform and can check for the appropriate candidates among other fantastic features.
Past editions
ILA 2022
22.06.2022 - 26.06.2022
ILA 2020
13.05.2020 - 17.05.2020
Cancelled because of COVID-19;
How to get to ILA

On Foot
Berlin-Tegel Airport – not advisable
Berlin Central Station – not advisable

By Car
Berlin-Tegel Airport – 40 mins via A100 and A113
Berlin Central Station – 45 mins via A113

By Public Transport
Berlin-Tegel Airport – 1hr15mins via transports 109 and RE7
Berlin Central Station – 30 mins via RE7