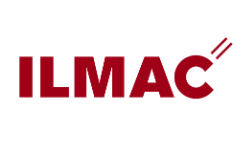 ILMAC
Basel, Switzerland
Event Update
The coronavirus pandemic cannot keep a good exhibition down. MCH Messe Schweiz has shared its satisfaction with how ILMAC went in 2023 and organisers are already making plans for the in-person edition in 2024. Professionals in the chemicals and life sciences industry can look forward to 04.09.2024-05.09.2024. Messe Basel promises an excellent edition, without strong COVID-19 protective measures. This is because Switzerland has removed its pandemic-related limitations.
A Brief Overview of ILMAC
ILMAC is a multi-sector exhibition, which showcases the innovations made in life sciences and the chemicals industry. The international event has a strong reputation and is a magnet for high-ranking decision makers and innovators from around the world. ILMAC provides exhibitors full access to the Swiss market, which is highly regarded as the most advanced in Europe and one of the top around the world.
Get hotels close to ILMAC in 2023 at preferential prices. GETA ltd ensures you have the business trip you want to the very last detail. You cut down on costs and book rooms in hotels minutes away from Messe Basel. We have years of experience and connections in Basel to provide a comfortable stay whether you want upscale accommodation or budget rooms. We accommodate every budget and work with large groups regularly. It takes a single day to make your reservations and our team is here to help you in other ways. We have a large portfolio of travel services from airport transfers to booking meeting facilities ahead of time.
Reach out now and you can have your booking for ILMAC as early as today.
Why Your Visit Is Worth It
It doesn't get better than ILMAC, when it comes to cornering the European market. Exhibitors are in a prime position to engage with experts and decision makers from leaders in the chemical and biochemical sectors worldwide. Thanks to the inclusion of ILMAC Community, the exhibition is even more lucrative as you can establish a reach to a large network of contacts throughout the year.
Attendance is also quite high:
450 international exhibitors

10,000 international trade visitors
Industry Relevance
ILMAC occupies a unique place at the crossroads of life sciences, biotechnology and the chemicals industry, which opens up a lot of opportunities to network with buyers from related industries. The exhibition has been running since 1959 and in those fifty years has become the beating heart of the Swiss industry. Editions are based in Basel, Switzerland and take place at Messe Basel every two years.
One of the event's biggest strengths is the product portfolio. Buyers discover everything they need under one roof – sanitation, sterilisation equipment, control technology, laboratory equipment, environmental technology, analytical equipment and automation. Organisers emphasise the value of critical innovation to increase efficiency and improve the carbon footprint in the meantime. The main topics that are being explored encompass everything from digitisation in process technology, continuous production, 3D print media and AI and digitisation in chemical research to brand new products, solutions for cleanrooms and maintenance. Sustainability has become a unifying theme for exhibitors and trade visitors alike.
ILMAC shares the exhibition space with the Pharma Logistics Days. This special exhibit will cover current industry topics and news related to packaging and transport, specifically for companies involved in pharmaceutical logistics.
The support programme is not to be missed as well, especially the ILMAC FORUM. There's never been a more active platform for innovation and knowledge exchange in the life sciences industries.
Who Are You Going to Meet?
Companies with booths at previous editions of ILMAC include VTU Group GmbH, Bruker AXS GmbH, Sartorius Lab Instruments, Metrohm Schweiz AG, PerkinElmer, Beckman Coulter Life Science, Endress+Hauser, infochroma ag and Waters AG. ILMAC attracts a lot of different trade visitors. First, we have to mention how multi-sectoral ILMAC truly is.
You come in contact with professionals from pharmaceuticals, chemicals, biotechnology, food, drinks and cosmetics. Being held in Switzerland, you have access to the biggest buyers there and a good portion occupy decision-making roles when it comes to purchasing. In fact, 76% of visitors have some kind of purchasing power. In addition, you have scientists, experts and company owners, but we can't forget skilled technicians. The Job Fair attracts visitors at different career points and positions to attend ILMAC.
Exhibitors extensively work in the Swiss market as 68% of visitors are based in Switzerland with international professionals travelling from the rest of Europe (France, Germany, Belgium, etc). Satisfaction with ILMAC is at an all-time high (94% among exhibitors) and roughly 77% of trade visitors confirm future attendance.
Additional Value of Attending
Organisers take great care to service the needs of their exhibitors. If you're considering registering as an exhibitor for ILMAC, but are unsure, there's a German-language webinar available for you to learn all there is to learn about exhibiting. For 2023, the webinar is held on March 30th. You'll get an overview of the event, including the various stand options, schedule, and will be available to answer any questions you may have. English and French questions are also welcome.
Another event to address any concerns of would-be exhibitors is the ILMAC Preview-Event in the Novartis Pavillon, which takes place in person in the spring. For 2023, this event falls on May 23rd. You'll get the royal treatment with a half-hour guided tour through the Novartis Pavillon and the entire team will be there to answer questions directly on site. The preview-event covers everything from concept to side events and digital extensions. You'll also learn about the ILMAC Forum and its programme in detail before it's made publicly available.
Are you a scrappy newcomer with a big idea, who's still finding their footing? Then the Start-Up Area is the ideal stage for you to shine. It's a highly effective networking platform that leads to a lot of partnerships and sponsorships. You'll definitely find investors with ease.
If you're looking for new specialists to join your team, you should definitely look into how to best use the ILMAC Job Connect area. Exhibitors can post job openings through stands and a Job Wall as well as present themselves to potential job applicants. The Job Connect area is the most effective way for workers to land a job in the life science, pharmaceutical, or chemical industries.
Finally, we also want to mention the digital companion tool ILMAC 365, which gives suppliers the opportunity to share their latest innovations, videos, expertise, and events. By selecting topics of interest, users can receive information that adds value to their daily work. Users can also create personalised newsletters, which carry only the most relevant updates.
Past editions
ILMAC 2023
26.09.2023 - 28.09.2023
ILMAC 2021
19.10.2021 - 21.10.2021
ILMAC 2019
24.09.2019 - 27.09.2019
10,383
SQ M of Exhibition Area
ILMAC 2016
20.09.2016 - 23.09.2016
10,383
SQ M of Exhibition Area
How to get to ILMAC

On Foot
EuroAirport Basel-Mulhouse-Freiburg - not advisable
Basel SSB Railway Station - 30 mins via Elisabethenstrasse

By Car
EuroAirport Basel-Mulhouse-Freiburg - 15 mins via A35
Basel SSB Railway Station - 10 mins via Isteinerstrasse

By Public Transport
EuroAirport Basel-Mulhouse-Freiburg - 50 mins via transports 50 and 1
Basel SSB Railway Station - 15 mins via transport 1 or 2