ILMAC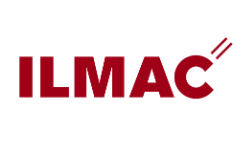 ILMAC
Switzerland, Basel
ILMAC serves as a key event on the professional calendars of the international chemical and pharmaceutical industries as the premier exhibition for laboratory technology. Staged in Basil, Switzerland, the event celebrates latest accomplishments and introduces innovations and technological breakthroughs that reshape the professional landscape. More than 3500 exhibitors present their very best to a vibrant audience of 27,800 professionals from the four corners of the world. Ensure your business trip runs smoothly and book your hotel room via GETA ltd.
Professionals on the road trust GETA ltd with the selection of their rooms, because we have a database filled with hand-selected offers that offer reasonable rates and a strategic location to the ILMAC exhibition centre. This way you have more time and energy to dedicate to growing your business and searching for the best partners for your future projects. ILMAC attracts the current top scientists, medical experts and engineers to survey the latest models in research, development, production and environmental technology.
Ensure your stay at ILMAC is productive and elevate your business on the global stage with a little help from GETA ltd, who remains the best resource for businessmen on the go.
Turn All Business Travel Into a Holiday
with a Team That Understands
What You Need