ILMAC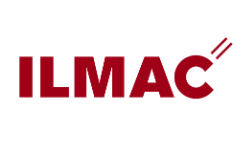 ILMAC
Switzerland , Basel
The Latest News on COVID
The coronavirus pandemic can't keep a good exhibition down. MCH Messe Schweiz has shared its satisfaction with how ILMAC went in 2021 and organisers are already making plans for the in-person edition in 2023. Professionals in the chemicals and life sciences industry can look forward to September 26th – September 28th, 2023. Messe Basel promises an excellent edition complete with strong COVID-19 protective measures. Guests will be expected to either take a rapid test or show a vaccination certificate to gain access to the exhibition. Other measures will include mask wearing, crowd control and hand sanitation points. ILMAC is already moving into a hybrid model with the launch of ILMAC Community for digital networking all year round.
A Brief Overview of ILMAC
ILMAC is a multi-sector exhibition, which showcases the innovations made in life sciences and the chemicals industry. The international event has a strong reputation and is a magnet for high-ranking decision makers and innovators from around the world. ILMAC provides exhibitors full access to the Swiss market, which is highly regarded as the most advanced in Europe and one of the top around the world.
Get hotels close to ILMAC in 2023 at preferential prices. You can cut down costs and be minutes away from Messe Basel at the same time. GETA ltd ensures you have the business trip you want to the very last detail. We have the years of experience and connections in Basel, Switzerland to guarantee a comfortable stay whether you want upscale accommodation or budget rooms. Reach out to us now and you can have your booking for ILMAC as early as today.
Why Your Visit Is Worth It
It doesn't get better than ILMAC, when it comes to cornering the European market. Exhibitors are in a prime position to engage with experts and decision makers from leaders in the chemical and biochemical sectors worldwide. Thanks to the inclusion of ILMAC Community, the exhibition is even more lucrative as you can establish a reach to a large network of contacts throughout the year. Attendance is also quite high:
• 250 international exhibitors
• 7000 international trade visitors
Industry
ILMAC occupies a unique place at the crossroads of life sciences, biotechnology and the chemicals industry, which opens up a lot of opportunities to network with buyers from related industries. The exhibition has been running since 1959 and in those fifty years has become the beating heart of the Swiss industry. Editions are based in Basel, Switzerland and take place at Messe Basel every two years. One of the event's biggest strengths is the product portfolio. Buyers discover everything they need under one roof – environmental technology, sanitation, sterilization equipment, control technology, laboratory equipment, analytical equipment and automation. Another is the stellar ILMAC FORUM. There has never been a more active platform for innovation and sharing of know-how in the chemical and life sciences industries.
Who Are You Going to Meet?
Companies with booths at previous editions of ILMAC include VTU Group GmbH, Bruker AXS GmbH, Sartorius Lab Instruments, Metrohm Schweiz AG, PerkinElmer, Beckman Coulter Life Science, Endress+Hauser, infochroma ag and Waters AG. ILMAC attracts a lot of different trade visitors. First, we have to mention how multi-sectoral ILMAC truly is. You come in contact with professionals from pharmaceuticals, chemicals, biotechnology, food, drinks and cosmetics. Being held in Switzerland, you have access to the biggest buyers there. In addition, you have scientists, experts and company owners, but we can't forget skilled technicians. The Job Fair attracts visitors at different career points and positions to attend ILMAC.
Past Edition(s)
2021
ILMAC 2021 was a hybrid exhibition that took place from October 19th to October 21st, 2021. The event featured a traditional face-to-face exhibition as well as a digital trade show. The face-to-face component of ILMAC 2021 was held at Messe Basel, which had strict Covid-19 prevention measures in place. Social distancing and the 3G entry policy were among the precautions taken. A social distance of 1.5 meters had to be maintained between participants. Over 7000 participants attended the hybrid event including 250 exhibitors.
Past editions
ILMAC 2021
19.10.2021 - 21.10.2021
ILMAC 2019
24.09.2019 - 27.09.2019
10,383
SQ M of Exhibition Area
ILMAC 2016
20.09.2016 - 23.09.2016
10,383
SQ M of Exhibition Area
How to get to ILMAC

On Foot
EuroAirport Basel-Mulhouse-Freiburg - not advisable
Basel SSB Railway Station - 30 mins via Elisabethenstrasse

By Car
EuroAirport Basel-Mulhouse-Freiburg - 15 mins via A35
Basel SSB Railway Station - 10 mins via Isteinerstrasse

By Public Transport
EuroAirport Basel-Mulhouse-Freiburg - 50 mins via transports 50 and 1
Basel SSB Railway Station - 15 mins via transport 1 or 2
Hotels
Venue