IMEX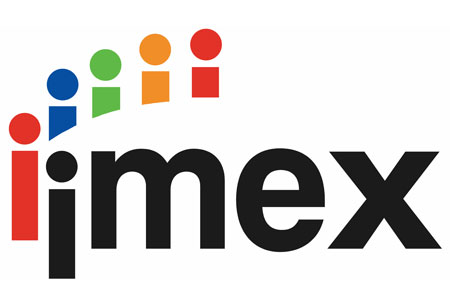 IMEX
Germany , Frankfurt am Main
Covid-19 Event Update
The COVID-19 pandemic situation in Germany has compelled organisers to cancel the 2021 edition of IMEX. The next live edition will take place after a postponement on May 31st to June 2nd, 2022 at the Messe Frankfurt in Frankfurt, Germany, amidst strict, comprehensive COVID-19 health and safety measures. Trade visitor compliance is a must. Before entering, attendees must maintain a social distance of 1.5 meters and submit papers such as negative test results. Attendants should also be aware that they must present negative PCR tests upon arrival at the UK's airports as part of the country's travel restrictions. These tests must be completed no more than two days before arrival.
A Brief Overview of IMEX
IMEX continues the proud tradition of sharing the latest emerging trends worldwide and reporting the hottest developments in the exhibition industry and convention industry. The international exhibition industry has chosen Frankfurt, Germany, as its new stage for a three-day run. Organizers expect thousands of trade visitors to learn all there is to learn about incentive travel, meetings and events, and conduct business in a conductive environment.
GETA ltd chooses hotels that are tailored for you needs – save on your travel expenses, position you close to the exhibition centre and cut down on your commute. Business travel becomes easy to plan when you have us to deliver your hotel reservation for IMEX. Once we're sure to get you the optimal prices, we make sure your hotel booking online is well connected to underground lines and bus stops. It will take you minutes to arrive at Messe Frankfurt.
Why Your Visit Is Worth It
Business and further education go hand in hand at IMEX. You can grow your client list as easily as you can sit down to take in all the relevant industry information as part of the support program. We bring you data from the last edition to illustrate our point that IMEX is the go-to meeting point for the exhibition industry:
3500+ international exhibitors take the stage;
5100+ qualified buyers make their presence known;
160+ countries represented;
250+ educational sessions;
10 tracks.
Industry Relevance
IMEX has dedicated itself to always existing at the forefront of creative approaches to hosting fairs and events, all the while serving as the launch pad for the latest technologies. It's this mixture of functions that makes it an authority in the field. Held every single year, there's an IMEX held in May in Frankfurt and an autumn edition that takes place in Las Vegas, Nevada, USA in October. The product range and topics at IMEX extend to incentive travel, presentation equipment, event planning, event management, event technology, car hire, catering services, conference centers, exhibition centers, flights, accommodation and transport services. The educational tracks offer all visitors seminars, workshops, campfires and bite-sized show-floor education. It's the surest way to stay relevant in the industry.
Who Are You Going to Meet?
The IMEX held in Germany predominantly functions as a meeting point for professionals in the industry located within Europe and the surrounding regions. As far as the structural background is concerned, exhibitors often are providers that align themselves somewhere along the value chain – hotels, incentive and event agencies, convention centers, meeting and conference planners, event companies and the list goes on. As an exhibitor, you're more interested in finding out who you'll be able to strike partnerships with. IMEX draws professionals in different capacities be they senior business travel managers and marketing managers or event planners from agencies.
Past editions
IMEX 2020
12.05.2020 - 14.05.2020
Cancelled because of COVID 19
IMEX 2019
21.05.2019 - 23.05.2019
IMEX 2018
15.05.2018 - 17.05.2018
How to get to IMEX

On Foot
From Hauptbahnhof - 20 min
From Fnakfurt Aiport - 35 min with a bike

By Car
From Frankfurt Main Station - 10 min
From Frankfurt Airport - 20 min

By Public Transport
From HBF S-Bahns with numbers 3, 4, 5 or 6 will all get you to Messe Frankfurt for 11 min
From Frankfurt Airport with ICE, S8 or S9 for 35 min to HBF and then S3, S4, S5 or S6 for 11 min
Hotels
Venue