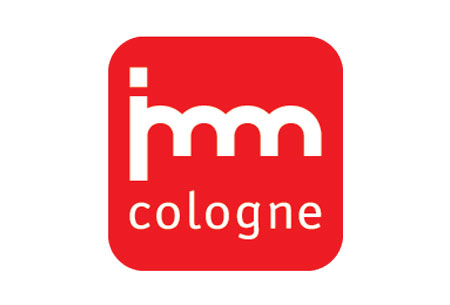 imm Cologne
Köln, Germany
Book Hotel Online for imm Cologne
Book Now
Event Update
IMM Cologne 2024 will be held between 14.01.2024 and 18.01.2024. Koelnmesse in Cologne, Germany, is still the venue of choice. It will not enforce strict coronavirus health and safety measures during the trade fair. This is due to the removal of the country's national restrictions as well as its travel limitations. Koelnmesse and VDM will make certain that the latest edition will be innovative and inspiring.
A Brief Overview of imm Cologne
imm Cologne is the international interiors exhibition, which dictates the trends in everything from furniture to interior decor ideas. The international trade show is held in Cologne, Germany, over the course of an entire week. In addition to strong B2B networking, imm Cologne delights visitors and exhibitors alike with festivities. Attendance is always high and you don't want to miss out on the quality of sales leads. As a procurement platform, the fair is efficient and gets the job done.
Hotels for imm Cologne in 2023 are only going to get more expensive the more you wait. GETA ltd keeps you firmly within budget no matter how much you're able to pay. It's our mission to make business travel affordable and know all the top offers in Cologne. Are you travelling with a few colleagues? Are you in a group of twenty or more? Our team is happy to help with booking the right rooms. Your hotel sits within walking distance from Messe Cologne and has connections to buses and trains.
Why Your Visit Is Worth It?
If you want to be known as a trend-setting brand, then imm Cologne is one of the best channels to secure your international market share for Europe. The exhibition sets you up to succeed in attracting cross-border purchases from large buyers. Not to mention the direct feedback you get from end customers:
1200+ international exhibitors took the stage;
125,000+ trade visitors and members of the general public from 138 countries;
Industry Relevance
imm Cologne is in a position of influence, because it's had half a century to establish a presence in the world of industrial events. The first edition of the exhibition took place in 1949. Editions are scheduled every single year. Over the years, imm Cologne has grown to the point the city of Cologne stages other related events around it to maximise on the interest from the industry and the public. These include Cologne Design Week and Interior Design Week.
As far as the product range goes, visitors have access to the entire value chain – home furniture, self-assembly furniture, chairs, interior, mattresses, carpets, reproduction furniture, bedroom furniture, dining room, fabrics, solid wood furniture, upholstered furniture and more. The first five days are open to trade visitors, while the weekend opens doors to end customers. At least this was the story so far. The pandemic has given organisers enough time to rethink the trade show.
The 2023 edition begins the event's transformation as a predominantly business platform. The first edition since the pandemic will be open only to business visitors, and only select end consumers will be allowed by invitation. We also know that the kitchen segment will also be included in the imm 2023 spring edition. All in order to create new formats for companies to participate in. The 2024 edition will also see the full transformation of imm Cologne as not just a business platform but a major part of the industry's evolution and source of solutions for any external issues.
Who Are You Going to Meet?
imm Cologne sees a very interesting breakdown in visitors based on nationality, depending on whether they're industry professionals or just private shoppers. Roughly 50% of trade visitors are of foreign origin, with the majority coming from Europe, while this ratio is much smaller for the visitors from the public. Organisers have registered particular increases in numbers from countries like Spain, Belgium, France, and countries in Eastern Europe.
Outside of Europe, there's growth in interest from China and Japan especially. In terms of industry background, exhibitors meet face to face with specialist retailers and notable representation from the furnishings trade and interior design business. We're talking about brands like Alinéa, John Lewis, El Corte Inglés, Lars Larsen, Nitori, Amazon and Wayfair to name a few.
Additional Value of Attendance
There's quite a bit to look forward to that's new in 2023. Organisers are working hard to empower visitors and elevate the show's concept. Their first target is to create a hub in the focus area Home curated by experts from strategy and digital consulting. Over the course of the trade show, visitors have access to service providers, presentations, masterclasses and workshops to help their business grow. In addition, exhibitors will be able to sign up for thematic tours to increase visibility overall.
The other fresh addition to the format is the inclusion of a brand new in-person network platform. The area covers 600 square metres and its goal is to provide participants from the furnishings industry the right contacts, advice and information on how to thrive in the era of online shopping. To that end, visitors meet service providers and experts from marketing, merchandise management and the digital economy. Hot topics include e-commerce and shop systems, logistics and service solutions, ERP and data management, omnichannel marketing and brand management, process control, personnel recruitment and digital furniture.
Of course, old favourites return. Everyone is eagerly awaiting the 10th anniversary edition of "Das Haus". Three designers, three stories and three urban living ideas perspectives will be shown in immersive detail, which transports you fully into the imagined lives of today. This special area has always been the playground for international designers to give their take on life and living in the future. All of this done through the lens of the world's social and cultural changes.
The Outlook for 2023
"The industry has spoken out in favor of a strong interior design trade fair in Germany, the strongest market in Europe in terms of sales." So says Gerald Böse, CEO of Koelnmesse in regards to imm Cologne 2023. It's been two years since the last live edition took place and professionals are eager to meet face to face, and tackle today's challenges.
Nevertheless, some changes needed to be made given the circumstances. The imm Spring Edition will not be held during its regular slot (just for this year) and will take place over four days from Sunday to Wednesday. The focus will be put more on the interior business.
Past editions
imm Cologne 2023
04.06.2023 - 07.06.2023
Coincided with LivingKitchen 2023
120 000
m2 of event space
+/- 30 000
Trade visitors
116
Trade visitor countries
52%
of visitors were from abroad
imm Cologne 2021
20.01.2021 - 23.01.2021
Cancelled because of COVID-19
imm Cologne 2020
13.01.2020 - 19.01.2020
imm Cologne 2019
14.01.2019 - 20.01.2019
IMM COLOGNE 2018
15.01.2018 - 21.01.2018
How to get to imm Cologne

On Foot
Cologne Bonn Airport – not advisable
Cologne Central Station – 30 mins via Hohenzollernbrücke

By Car
Cologne Bonn Airport – 20 mins via A559 and Östliche Zubringerstraße/L124
Cologne Central Station – 10 mins via Auenweg

By Public Transport
Cologne Bonn Airport – 30 mins via S19 transport
Cologne Central Station – 10 mins via S-Bahn S6/12/9