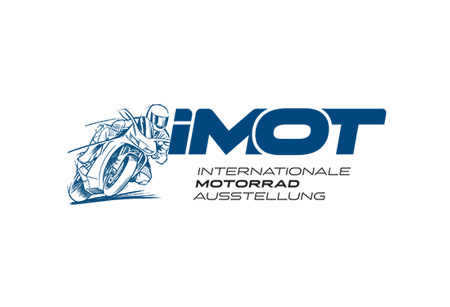 IMOT
Munich, Germany
A Brief Overview of IMOT
IMOT presents a unique opportunity for manufacturers in the two-wheeler industry to showcase their latest motorcycle, parts and accessories to a large, loyal audience. Whether you want to launch a new product or raise your international reach, this is where you can do it all. This event is one of the industry leaders in Europe and has climbed to be the largest market in southern Germany and comes with improved business opportunities. Discover the best solutions and products and position your brand to a strong selection of buyers.
Are you in need of affordable accommodation for IMOT? GETA ltd is your go-to guide to hotels, hostels and apartments in Munich. We have a wide selection of offers close to Messe München and work with all budgets. Whether you're trying to keep expenses to a minimum or want nothing but the best, our team has just what you need. It takes hours to complete all preparations for your stay and GETA ltd provides many bonus services to make your business trip run smoothly. We have experience working with large groups of over twenty people.
In addition to hotel reservations, GETA ltd always works with you on logistics. Do you need an airport transfer? Someone to build your exhibition stand? Book meeting facilities? You can leave all these tasks to us.
Why Your Visit Is Worth It
Anyone who wants to break into Germany as a market has the best chance at IMOT. Everyone who attends has one goal in mind – make purchases. As an exhibitor, you stand to form valuable partnerships and boost sales numbers, especially on new products. You're guaranteed to make up for all exhibition expenses in sales on the first day.
Here are the most recent attendance numbers from before the pandemic:
18+ of the most important motorcycle brands were present with a stand
300 international exhibitors
60,000 international visitors
Industry Relevance
IMOT, the International Motorcycle Exhibition, has been a prominent fixture on the motorcycle scene since its inception in 1994. Over the course of its thirty-year history, the exhibition has risen as the big event circled in every motorcycle enthusiast's calendar. Held at Messe München every February, the exhibition stands as a vital platform for the motorcycling industry, showcasing the latest offerings in preparation for the upcoming biking season.
More than just a display of motorcycles, IMOT presents a comprehensive view of the motorcycling world. The exhibition floor features not only a diverse range of motorcycles and scooters, but also an impressive number of accessories and tuning parts. Beyond the machinery, specialised tour operators catering to motorcycle travellers also exhibit their services, providing enthusiasts with exciting travel possibilities. A highlight of the event is the opportunity for visitors to test ride motorcycles and quads, adding an experiential element to the exhibition. Numerous show events and demonstrations only enhance the experience.
Thanks to its reputation as southern Germany's largest two-wheeler trade fair, IMOT manages to represent the entire product value chain under one roof, creating incredible synergy. The spectrum covers everything from the latest motorcycle models and scooters to an extensive range of products related to customisation, tuning, clothing, travel and accessories. Notably, the exhibition also embraces the trend of electric mobility, showcasing the latest two-wheelers equipped with electric drives.
IMOT's relevance extends beyond its exhibition offerings. The event hosts an engaging stage program, captivating visitors with insights into racing trends, vintage bikes and more. A dedicated youth program caters to the budding motorcycle enthusiasts of tomorrow.
In 2023, IMOT opened a new chapter by relocating to the much larger and more modern halls of Messe München, which further signals the exhibition's potential as a procurement platform. This relocation creates new opportunities for exhibitors to create innovative stands, setting the stage for an even more impressive motorcycle fair. The second big change made in 2023 is that IMOT now shares its exhibition grounds with Bavaria's largest travel and leisure fair, f.re.e. This partnership augments the event experience, offering visitors the value of dual shows for a single ticket price. Attendees of IMOT gain access to the comprehensive offerings of f.re.e, enhancing their overall event experience.
Who Are You Going to Meet?
IMOT lives up to its reputation as a pivotal exhibition in the two-wheeler sector and you can see this clearly in the excellent lineup of exhibitors, who are the who's who of motorcycle royalty. The list includes various motorcycle and e-bike brands such as Benelli, Beta, Bimota, BMW, Energica (E-Motorcycles), Fantic, Harley, Honda, Indian, Kawasaki, Oset (E-Bikes), Royal Enfield, Suzuki, Triumph, Bird, Yadea (E-Bikes/Scooters), Yamaha, Zero (E-Bikes), Zones and Z-tech (e-scooter).
The audience varies greatly from commercial customers and the general public. All in all, IMOT is designed to appeal to the end consumer. These would be motorcyclists, whether they're veteran bikers or newcomers or professional racers. Their motivation to attend is in order to get informed on what's new on the market, research products, network and make purchases.
Additional Value of Attending
The supporting programme at IMOT offers visitors packed days of special shows and interactive activities geared towards all tastes, interests and needs. You can expect demonstrations, catering to all levels of enthusiasts, from the young to the seasoned.
Among the highlights is an e-trial taster course designed for participants aged 5 to 16. This course provides an opportunity for young visitors to experience the thrill of electric trials riding, which fosters skill development and a passion for motorcycling from an early age. Trial demonstrations by accomplished riders only add on top of the general excitement, showcasing the art of precision and control that defines this captivating discipline. For those interested in the electric revolution, IMOT offers an exceptional chance to test drive small-volume scooters and bikes equipped with electric drives. This presents an opportunity for visitors without a driver's licence.
A true highlight for both hobbyists and professionals is the 'live customising' stand. Over the course of the event, a BMW R 18 underwent a remarkable transformation from a stock model into a meticulously customised masterpiece. This hands-on demonstration offers insights into the intricate process of creating a unique and personalised bike.
Past editions
IMOT 2023
24.02.2023 - 26.02.2023
Coincided with F.re.e 2023
IMOT 2020
14.02.2020 - 16.02.2020
Cancelled because of COVID 19
IMOT 2019
15.02.2019 - 17.02.2019
20,000
SQ M of Exhibition Area
How to get to IMOT

On Foot
Munich International Airport – not advisable
Munich Hbf – not advisable

By Car
Munich International Airport – 18 mins via A9
Munich Hbf – 23 mins via A9

By Public Transport
Munich International Airport – 45 mins via LH-Bus and U6
Munich Hbf – 25 mins via U4 and U6