index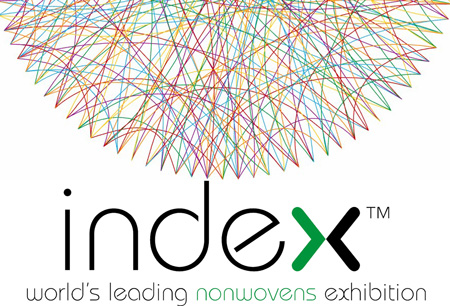 index
Switzerland , Genève
Covid-19 Event Update
INDEX™23 will occur from April 18th to April 21st, 2023. The event will take place as a live exhibition. INDEX will be held at Palexpo and will follow a strict Covid-19 safety plan. A strict 3G entry policy will be one of the safety measures included in the protection plan. Before entering the venue, attendees must show their vaccination passports, proof of recovery, and/or negative test results. Attendees should also be aware that in all designated areas, they must wear medical or FFP2 masks. The exhibition halls and conference rooms are among them. Participants should also be aware that they must uphold a social distance of 1.5 meters between each other.
A Brief Overview of index
index launches global trends for textiles encompassing a rich variety of fabrics and home textiles alike as showcased by leading and emerging international exhibitors. The international exhibition is taking the stage in Geneva, Switzerland and programming lasts for four days. Audience numbers represent the entire spectrum of the nonwovens industry, making it one of the go-to events for you as a brand.
It's not easy to plan a work trip on your own and GETA is here to take just one thing off your list – your hotel bookings for index. You don't have to spend hours comparing the pros and cons of hotels, researching location and connections to public transport. We do this work for you and send you a list of the top hotels for index. What we offer is a flexible and affordable way to approach business travel. Change how you visit professional events with our services.
Why Your Visit Is Worth It
Because index is a tightly specialized event for nonwoven textiles, you showcase in a small and focused pool of exhibitors. At the same time visitors are in the thousands, which make the ratio in your favor in increasing your client list and landing lucrative deals for the year. Take a look:
660+ international exhibitors from 41 countries took the stage;
12,000+ international trade visitors from 100 countries made the journey;
55,000 square metres of exhibition space used.
Industry Relevance
index first entered the scene of the nonwovens industry in 1973 and the trade show is spaced at three-year intervals, which allows exhibitors and organizers to create a completely different event single time. What makes index so popular is the commitment to innovation and the fact it offers an exact snapshot of the industry and the multiple sectors across the processing chain. These are filtration; geotextiles and civil engineering; hygiene and cleaning; medical infection prevention; transportation and packaging. Within these sectors, there's much to discover such as raw materials for nonwovens, spunlaid, superabsorbents, nonwoven machinery, binders, chemicals, composites, nonwoven converting machinery and waste handling equipment. We want to point you towards the additional training opportunities, tutorials and conferences that are part of the shows' DNA.
Who Are You Going to Meet?
Exhibitors cover the full spectrum of the nonwoven industry – producers, converters, raw materials suppliers and machinery manufacturers. All these come with the intention of showcasing their best products and latest innovations that give them a competitive edge. The object is not only to show where the industry is heading, but also grow their market share and create name recognition. This attracts professionals that work both in technical and non-technical capacities at the highest levels.
Past Editions
2021 Edition
The first hybrid edition of INDEX took place between October 19th and October 22nd, 2021. More than 500 exhibitors participated in the event, which attracted over 9300 visitors. More than 1000 people visited the event's digital platform, which complemented the live exhibition at Palexpo. The edition was a resounding success, according to exhibitors, with many stating that the organisers exceeded their expectations.
Past editions
index 2021
19.10.2021 - 22.10.2021
index 2020
20.10.2020 - 23.10.2020
Cancelled because of COVID-19
INDEX 2017
04.04.2017 - 07.04.2017
How to get to index

On Foot
from Gare de Genève (central train station - Place de Cornavin 7) = 50 min (3.8 km)
from Genève Aéroport = 11 min walk (850 m)

By Car
from Gare de Genève (central train station - Place de Cornavin 7) = 13 min (5.5. km)
from Genève Aéroport = 1 min (900 m)

By Public Transport
from Gare Cornavin take bus 5F for 10 stops (15 min) to Grand Saconnex, Place station. from there you have additional 9 min walk to the Palexpo
Hotels
Venue