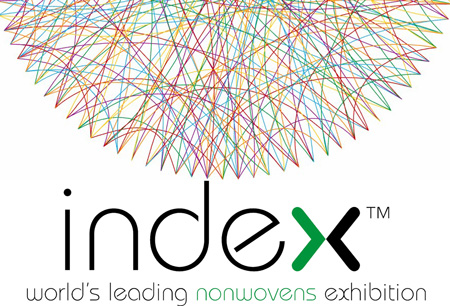 index
Genève, Switzerland
Event Update
INDEX™26 will occur from 21.04.2026 to 24.04.2026. The event will take place as a live exhibition. INDEX will be held at Palexpo and will not follow a strict Covid-19 safety plan. This is because of the removal of the country's pandemic-related limitations.
A Brief Overview of INDEX
In the professional circles of nonwoven textiles, the go-to international exhibition is INDEX. It's the springboard for innovation in textile productions, and a procurement platform for a wide range of fabrics and home textiles. The event is based in Geneva, Switzerland, and programming is spread over the course of four days. The audience represents the entirety of the nonwovens sector, making INDEX a natural choice for you as an exhibitor.
GETA ltd is an established provider of accommodation for exhibitions. We've sent exhibitors all over the world and know where to look for the most affordable hotel prices in Geneva. Depending on your budget, our team sends you a list of hotels, apartments or hostels. Keep costs reasonable and enjoy a hotel reservation during INDEX that's close to the PALEXPO. It only takes you a minute to reach the exhibition centre, whether you're travelling via public transport or getting there on foot. Providing hotel accommodation for INDEX is just one service. GETA ltd offers a variety of services to help plan the most successful business trip!
Why Your Visit Is Worth It?
Exhibitors choose INDEX, because it's a tightly specialised event. You meet only players from the nonwoven textiles sector. This translates into targeted sales leads and productive networking every single day. The advantages of exhibiting make it well worth your time and you quickly earn back exhibition costs. Close deals with ease and grow your brand's visibility with ease.
Despite the pandemic, INDEX performed remarkably well. Although there was a dip in visitors due to travel restrictions, the edition still united a large portion of the professional community:
500+ international exhibitors from 41 countries took the stage;
9300 international trade visitors from 100 countries made the journey;
1000+ digital visitors;
55,000 square metres of exhibition space used.
Industry Relevance
1973 was the first time INDEX took place and since then has been a vital part of the professional community within the nonwovens industry. The international exhibition is spaced out every three years, which allows exhibitors and organisers to create a completely different event single time.
What makes INDEX so popular is the commitment to innovation and the fact it offers an exact snapshot of the industry and the multiple sectors across the processing chain. These are filtration; geotextiles and civil engineering; hygiene and cleaning; medical infection prevention; and the end point – transportation and packaging. Within these sectors, there's much to discover ranging from raw materials for nonwovens, spunlaid, superabsorbents, nonwoven machinery, composites, chemicals, binders, nonwoven converting machinery and waste handling equipment.
INDEX puts focus on exhibitor companies, who have all the tools to improve brand recognition and achieve further visibility. The primary reason for exhibitors is to meet new potential clients and reconnect with existing partners. Not to mention that INDEX remains the best source for new trends, innovations and market reports. The best tool to help you boost sales numbers is by finding a spot on the Exhibitor Product Presentations. There's no cost associated and it's open to everyone. A presentation is the best way to promote products and services, and go into nuance and details.
Who Are You Going to Meet?
Exhibitors cover the full spectrum of the nonwoven industry – producers, converters, raw materials suppliers and machinery manufacturers. All these come with the intention of showcasing their best products and latest innovations that give them a competitive edge. The object is not only to show where the industry is heading, but also grow their market share and create name recognition. This attracts professionals that work both in technical and non-technical capacities at the highest levels.
In terms of internationality, we see chief representation from Western Europe such as Italy and Germany. China and Turkey have also considerably risen in their commercial delegations. What's exciting is how wide INDEX casts its net. Buyers gain access to exhibitors from Northern and Sub-Saharan African countries, the Americas, different sections of the vast Asian continent and from a variety of sub-regions of the Middle East. In short, INDEX truly is a global phenomenon. Don & Low, ACE, Beautiful Health, Elmarco, FITESA, Fa-Ma Jersey, MOGUL, Polygreen and Scandinavian Nonwoven are some of the brands that exhibit at INDEX.
As an exhibitor, you network with company representatives employed in purchasing, corporate management, production, and research and development sales. All these groups rank high in their company's hierarchy and have power when it comes to making purchases. You're guaranteed to fly home with significant sales leads to boost your business. In terms of industry backgrounds, the potential buyers you encounter come from hygiene, medical & healthcare, cleaning & wipes, filtration, packaging, geotextiles, construction, transportation and civil engineering.
Additional Value of Attending
Business is one thing. Although a priority, it's not all about sales. We want to highlight the rich information programme that features seminars, conferences, and even training opportunities. Each sector at the exhibition has its own series of seminars. You have keynote speeches and roundtable discussions, as well as lectures on a variety of topics. The programming goes for about half a day and dives into subjects like the plastic atlas, renewable carbon as the alternative to petrochemical plastics, how to take sustainability from concept to reality, and introduction of the Higg Index.
Top speakers from all over the industry take to the stage to share their insight and expertise, and the information programme is the engine that drives innovation further. Honestly, you won't get so much tailored content anywhere else in the world.
Past editions
index 2023
18.04.2023 - 21.04.2023
50 000+
m2 of event space
index 2021
19.10.2021 - 22.10.2021
index 2020
20.10.2020 - 23.10.2020
Cancelled because of COVID-19
INDEX 2017
04.04.2017 - 07.04.2017
How to get to index

On Foot
from Gare de Genève (central train station - Place de Cornavin 7) = 50 min (3.8 km)
from Genève Aéroport = 11 min walk (850 m)

By Car
from Gare de Genève (central train station - Place de Cornavin 7) = 13 min (5.5. km)
from Genève Aéroport = 1 min (900 m)

By Public Transport
from Gare Cornavin take bus 5F for 10 stops (15 min) to Grand Saconnex, Place station. from there you have additional 9 min walk to the Palexpo