INHORGENTA MUNICH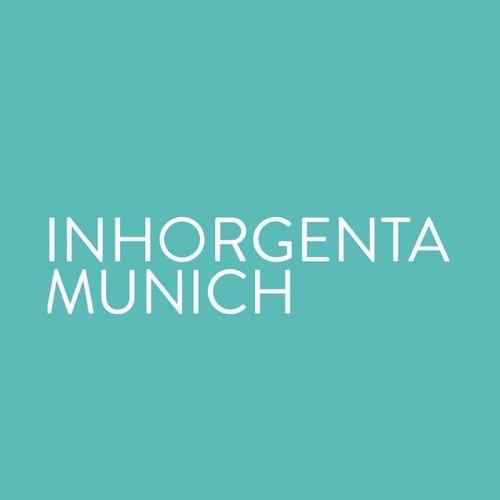 INHORGENTA MUNICH
Germany , Munich
Book Online for INHORGENTA MUNICH
Book Now
Covid-19 Event Update
INHORGENTA MUNICH 2023 will be held between 24.02.2023 – 27.02.2023. The event will occur at Messe Munich, and the trade show will be hosted as a face-to-face exhibition. The venue will follow a strict COVID-19 prevention plan to ensure the safety of all attendees. Participants will be required to maintain a social distance of 1.5 metres at all times. In indoor areas, such as the exhibition halls, they must also wear an FFP2 mask. Participants must avoid physical networking, such as shaking hands, during their visits. They should also take note that good hand hygiene is essential. All attendees, including exhibitors and visitors, must register in advance. Because of the travel restrictions, participants of the fair must show 3G documents upon their arrival in Germany. Such papers include proof of recovery, immunisation or negative test result certificates.
A Brief Overview of INHORGENTA MUNICH
INHORGENTA MUNICH updates trade visitors on the finer things in life. The international trade fair serves as a platform for the latest lifestyle trends and the most high-end jewellery, timepieces and gemstones. Munich, Germany becomes the centre of high taste as famous brands from all over display their latest creations. MUNICH is the perfect opportunity to raise your company profile, set meetings with potential clients and research the international markets.
GETA ltd understands what exhibitors need in a hotel – the right price, the right service and the right location. We provide you with all three. We've been booking accommodation for trade shows for over a decade now and have developed a large network of hotels, hostels and apartments in Munich, Germany. Tell us what you need in your hotel reservation for INHORGENTA MUNICH and we'll make it happen. Book hotels close to Messe München and save yourself time commuting to the exhibition grounds.
Why Your Visit Is Worth It
INHORGENTA MUNICH is a fertile ground for reaching a wide professional audience. Business is at the heart of this event and the main reason visitors come is in order to research new products and make purchases. You'll connect with serious buyers and the numbers are in your favor to make a good impact:
• 1000+ international exhibitors from 44 countries
• 26,000+ international trade visitors from 85 countries
• 85,000 sq. metres of exhibition space
Industry Relevance
INHORGENTA MUNICH was first held in 1974 and since then has cultivated a strong reputation among the whole spectrum of timepieces, jewellery and luxury items. The trade fair is currently the best source of inspiration, innovation and expertise on the territory of Europe and boasts the environment to increase brand visibility. The event is held at Messe Munich every single year at the start of February and sets the trends for the year. The product portfolio is grouped into Carat, Contemporary Design & Vision, Timepieces, Technology and Bijoux, Fine Jewelry, Elegance & Lifestyle. There's quite a lot to discover and experience at INHORGENTA MUNICH. Make a stop at the lifestyle forum Trends & Vision to meet the products of the future. Sit down for some of the many seminars and panel discussions. Check out the Couture Pavilion shows.
Who Are You Going to Meet?
The brands are the main reason why INHORGENTA MUNICH is so successful. Where else will buyers and skilled trade professionals be able to see Al Coro, Hans D. Krieger, Isabelle Fa, Leo Wittwer, Gellner, Meister, Georg Spreng, A. Odenwald, Breuning and Capolavoro under one roof. That's only the start. The trade fair attracts watchmakers, goldsmiths and silversmiths, appraisers, opticians, gemologists, mineralogists, jewelry designers, engravers and electroplating companies. The majority of visitors are European nationals with Germany in the lead. However, there's been a growing interest from the East including China, Hong Kong, the United Emirates and South Korea.
Past editions
INHORGENTA MUNICH 2022
08.04.2022 - 11.04.2022
INHORGENTA MUNICH 2021
19.02.2021 - 22.02.2021
Cancelled because of COVID 19
INHORGENTA MUNICH 2020
14.02.2020 - 17.02.2020
65,000
SQ M of Exhibition Area
INHORGENTA MUNICH 2019
22.02.2019 - 25.02.2019
65,000
SQ M of Exhibition Area
How to get to INHORGENTA MUNICH

On Foot
45 min Bike ride from HBF

By Car
From Munich HBF ~30 min
From Munich International Aiport - 30 min

By Public Transport
From Munich HBF with U2 (13 stops) for 23 min to Station Messestadt West
From Munich International Aiport - S8 to Munich Daglfing Station /1 min transfer to Daglfing Bahnhof Ost/ and then with bus 183 to Messestadt West ~ 55 min
Hotels
Venue