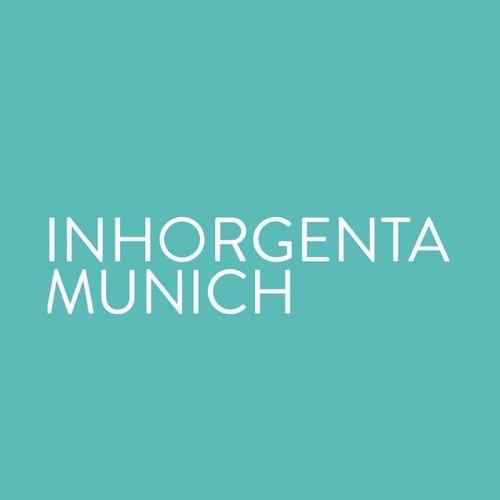 INHORGENTA MUNICH
Munich, Germany
Book Hotel Online for INHORGENTA MUNICH
Book Now
Event Update
INHORGENTA MUNICH 2024 will be held between 16.02.2024 and 19.02.2024. The event will occur in Messe Munich, and the trade show will be hosted as a face-to-face exhibition. The venue will not follow a strict COVID-19 prevention plan. This is due to the removal of the country's pandemic-related restrictions.
A Brief Overview of INHORGENTA MUNICH
INHORGENTA MUNICH updates trade visitors on the finer things in life. The international trade fair serves as a platform for the latest lifestyle trends and the most high-end jewellery, timepieces, and gemstones. Munich, Germany becomes the centre of high taste as famous brands from all over display their latest creations. INHORGENTA MUNICH is the perfect opportunity to raise your company profile, set meetings with potential clients and research the international markets.
Booking hotels for INHORGENTA MUNICH is an easy task when you have the right kind of help by your side. GETA ltd has been organising business trips for exhibitors for over a decade and we have a wide network of hotels all over Munich, Germany. Do you want an apartment? Or a great suite? Or perhaps a budget-friendly option? Our team works with you to ensure you get the best hotel rates during INHORGENTA MUNICH. Stay in hotels close to Messe München and enjoy connections to public transport. In addition to accommodation for trade shows, GETA ltd offers a variety of bonus services!
Why Your Visit Is Worth It
INHORGENTA MUNICH creates the perfect conditions for supply to meet demand on a global scale. The quality of sales leads has no rival and you easily earn back all the travel expenses and booth fees. As a leading B2B procurement platform, INHORGENTA MUNICH facilitates high-level networking. The main reason trade visitors attend is to source new products, learn about the latest design trends and buy! The pandemic certainly creates obstacles for attendance, but still the numbers are more than enough a reason to participate:
732 international exhibitors from 33 countries;

17,000+ international trade visitors from 79 countries;

40% of visitors are foreign nationals;

85,000 sq. metres of exhibition space;
Industry Relevance
INHORGENTA MUNICH was first held in 1974 and since then has cultivated a strong reputation among the whole spectrum of timepieces, jewellery and luxury items. The trade fair is currently the best source of inspiration, innovation and expertise on the territory of Europe and boasts the environment to increase brand visibility. The event is held at Messe Munich every single year at the start of February and sets the trends for the year.
The product portfolio is grouped into Carat, Contemporary Design & Vision, Timepieces, Fine Jewelry, Technology and Bijoux, Elegance & Lifestyle. There's quite a lot to discover and experience at INHORGENTA MUNICH. Make a stop at the lifestyle forum Trends & Vision to meet the products of the future. Sit down for some of the many seminars and panel discussions. Check out the Couture Pavilion shows.
Who Are You Going to Meet?
The brands are the main reason why INHORGENTA MUNICH is so successful. Where else will buyers and skilled trade professionals be able to see Al Coro, Hans D. Krieger, Isabelle Fa, Leo Wittwer, Gellner, Meister, Georg Spreng, A. Odenwald, Breuning and Capolavoro under one roof.
That's only the start. The trade fair attracts watchmakers, goldsmiths and silversmiths, appraisers, opticians, gemologists, mineralogists, jewelry designers, engravers and electroplating companies.
Since it's based in Germany, INHORGENTA MUNICH targets the European markets first and foremost. There are exhibitors and professionals travelling from Austria, Switzerland, Italy, Netherlands, Czech Republic, Belgium, Great Britain and Ireland, Spain, Denmark, and Hungary. But this list has steadily been expanding to include markets outside Europe such as China, Hong Kong, the United Emirates and South Korea. For 2022, organisers have reported the first visitors from Brazil, Malta, and Vietnam in the history of the trade fair.
Additional Value of Attending
Although the objective of the trade fair is to do business, there's nothing more important than still keeping an eye towards the future. What better way to understand consumer tastes and the creative use in materials and design than looking at the winners of the INHORGENTA AWARD. This high honour immediately separates the greats from all the rest and raises the winners' profiles by a great measure. In the past, the award has been given to names such as Autore Pearls, Jonathan Holz, COEUR DE LION and Juwelier Böckelmann.
Another way to keep your finger on the pulse of design and aesthetics is to book a front seat at the Jewelry Show. Nothing compares to seeing fine jewelry worn as they're supposed to be. Then there is the added value of seeing them worn by international models in a classy fashion show. It's one of the most effective ways to have your collections displayed and attract top buyers.
The support programme targets professionals at all levels in their career. For those hoping to get their break in the industry, the best place to be is the Campus Talks. Schools and universities give presentations on who they are and what they offer. Newcomers can turn to associations to figure out where to take their career and even find training programs for further development. It's the best resource for students and recent graduates needing direction.
The TRENDFACTORY generates all new ideas and invites top experts in their respective fields to share their experience. You have your choice of speeches, panel discussions as well as a film premiere. You'll get to listen to how digital technologies, virtual reality and even NFTs factor in the high-end jewellery, timepieces and gemstones industry. Topics in the past cover sourcing diamonds responsibly from artisanal and small-scale miners, responsible consumption, how jewelry brands grow strategically on Amazon and how to add digital offers to physical products.
In 2022, TRENDFACTORY hosted the premiere of the documentary film "The Shadow of Gold," directed by Robert Lang. The film trails the extraction, processing and refinement of the precious metal in a way that's uncomfortable.
The Outlook for 2023
INHORGENTA MUNICH 2023 has entered its early planning stages. The return of the popular trade fair was met with cheers and enthusiasm for major industry players. The pause has given all involved time to grow and share their latest designs with each other. The industry is still recovering from the pandemic and organisers expect that INHORGENTA MUNICH 2023 will perform even better since travelling will be a lot safer.
Past editions
INHORGENTA MUNICH 2023
24.02.2023 - 27.02.2023
51%
Increase in visitor attendance compared to 2022
10%
Increase in exhibitor attendance compared to 2022
INHORGENTA MUNICH 2022
08.04.2022 - 11.04.2022
INHORGENTA MUNICH 2021
19.02.2021 - 22.02.2021
Cancelled because of COVID 19
INHORGENTA MUNICH 2020
14.02.2020 - 17.02.2020
65,000
SQ M of Exhibition Area
INHORGENTA MUNICH 2019
22.02.2019 - 25.02.2019
65,000
SQ M of Exhibition Area
How to get to INHORGENTA MUNICH

On Foot
45 min Bike ride from HBF

By Car
From Munich HBF ~30 min
From Munich International Aiport - 30 min

By Public Transport
From Munich HBF with U2 (13 stops) for 23 min to Station Messestadt West
From Munich International Aiport - S8 to Munich Daglfing Station /1 min transfer to Daglfing Bahnhof Ost/ and then with bus 183 to Messestadt West ~ 55 min