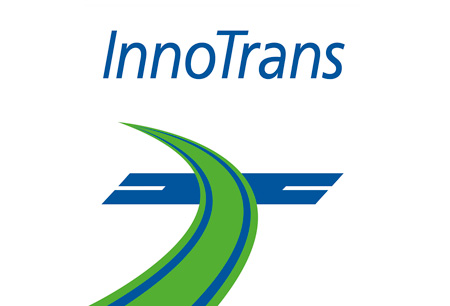 InnoTrans
Berlin, Germany
Book Hotel Online for InnoTrans
Book Now
Еvent Update
The next live edition of InnoTrans has been announced for 24.09.2024–27.09.2024. Organisers will host the event at Messe Berlin. It will not feature Coviud-19 safety measures due to the removed domestic restrictions. Germany does not feature for the same reasons, travel limitations.
A Brief Overview of InnoTrans
InnoTrans serves as the meeting point for the transport industry, where the newest in transport and vehicle technology is shared, demonstrated and discussed at length. Staged in Berlin, Germany, the international trade fair focuses on how transport technology has evolved within the railway and public transport sectors. As an event, it attracts thousands of professionals based on a packed program – a truly unmissable fair that should be on your radar!
GETA ltd offers a rich selection of hotel offers that fit any budget and match up with any client's preferences and needs. Whether you want to book a hotel for InnoTrans right next door to Messe Berlin or prefer a hotel closer to the airport, we tailor your hotel stay to your exact wishes. From budget accommodation to luxury suites, we have it all and the choice is yours to make. GETA ltd is an experienced veteran in business travel and knows every great spot in Berlin. Leave your online hotel reservation for InnoTrans to us and focus on what's important to you!
Why Your Visit Is Worth It
InnoTrans is where business happens. Plain and simple. Its scale ensures that you get to meet with anyone within the industry with ease because this trade fair is the very definition of massive. Just take a look at the attendance records from the last edition:
3000+ international exhibitors from 61 countries took the stage;
153,000+ international visitors from 149 countries made the journey;
179,000 square metres of exhibition space used.
Industry Relevance
Going back to 1996, InnoTrans is perhaps one of the fastest-growing professional fairs in the world. In the twenty years of its run, it has certainly managed to win the crown of the biggest fair for railway technology. Editions are spaced between two-year periods, and the exhibition centre boasts an outdoor area with railway sidings to showcase finished trains. The exhibition space is split into several themed areas that encompass the entire value chain – Railway Technology, Interiors (with Travel Catering & Comfort Services), Railway Infrastructure, Public Transport as well as Tunnel Construction. Alongside the product showcases, visitors have an opportunity to learn what's new in the industry at the InnoTrans Convention, which runs alongside the trade fair.
Who Are You Going to Meet?
InnoTrans is a lengthy fair that's usually organised in the middle of the week and runs through the entire weekend. Although it is focused on trade visitors, it also welcomes the public during the weekend. The ratio of professionals to enthusiasts is in favour of trade visitors, with only 12,000 visitors being weekend tourist visits drawn to the Outdoor Display. The professional visitors in attendance largely come from senior management – 56.4% reported to be in a senior position. As far as nationalities go, although there is a strong collective presence from European countries (mostly members of the EU), one of the biggest exhibitor countries was China. It is reported that the German and Chinese railway industries have plans to work tightly together in the near future.
InnoTrans cements its place in the world of railway technology and public transport thanks to the calibre of its exhibitors – Swissrail (Switzerland), MAFEX (Spain), JORSA (Japan), ARIA (South Africa), CAMET (China), CRIDA (Taiwan), KORSIA (Korea) and ALAF (Argentina). And new display areas like Mobility+ opens doors to newcomers, who are set to transform the industry, like ioki, Mobimeo, Optibus, Door2Door, Better Mobility and CleverShuttle. We have also learned that in 2022, Zeleros Hyperloop and Hardt Hyperloop are going to collaborate on a booth to bring visitors news and advancements made in ultra-fast overland hyperloop transport systems.
Additional Value of Attending
InnoTrans embraces the virtual world and strengthens its reputation as an information platform through a series of digital offers. One way to stay up to date with newsworthy innovations is to download episodes from the InnoTrans Podcast, which interviews experts from all related sectors. A lot of the content generated during the live trade show is going to be livestreamed and available on demand after the event. Plus, the show's virtual industry platform remains open to exhibitors and visitors year round. This ensures you can stay in touch with contacts and follow up on leads a lot more effectively.
"The future of mobility in times of climate change" has been selected as the main slogan for the opening panel discussion taking place on the first day of InnoTrans. You'll hear from industry leaders working for Deutsche Bahn, Siemens Mobility, Stadler Rail and Alstom Transport. Other supporting events include the Speakers' Corner and Dialogue Forums.
The Speakers' Corner is an opportunity for companies to reach their audience in a direct manner. Each company has one hour to give a detailed presentation on their business, technologies and unique selling point. It's the best way for trade visitors to gain a deeper understanding of emerging trends in the overall market. The Dialogue Forums host active discussions on a variety of subjects between top decision-makers from the business, political and transportation communities.
Past editions
InnoTrans 2022
20.09.2022 - 23.09.2022
56%
of visitors were first-time participants
57,3%
of visitors were from abroad
InnoTrans 2020
22.09.2020 - 25.09.2020
Cancelled because of COVID-19
INNOTRANS 2018
18.09.2018 - 21.09.2018
How to get to InnoTrans

On Foot
1h 45 min walking distance or 30 min with a bike from Berlin Hauptbahnhof
1h 45 min walking from Berlin-Tegel Airport or 30 min bike ride

By Car
~25 min car ride from Berlin HBF
~20 min from Berlin-Tegel Airport

By Public Transport
S-Bahn Nr 3 or 9 will get you from Berlin Central Station to S Messe Süd Station for 15 min and then you have 5 more minutes by foot
Option 1 from Berlin-Tegel Airport: bus X9 for 6 stops to Berlin Zoologischer Garten and then S3 or S9 to S Messe Süd (Berlin) ~35 min
Option 2 from Berlin-Tegel Airport: bus TXL for 2 stops to the Station on Beusselstraße OR bus X9 (2 stops to Jungfernheide Station) and then S42 to Messe Nord/ICC (Witzleben) ~40 min