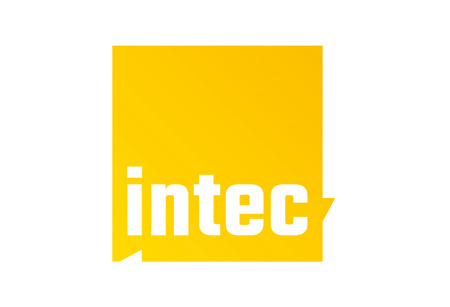 Intec
Leipzig, Germany
A Brief Overview of Intec
Intec is the chief international trade show for innovations in precision technology, which will open new avenues for the manufacturing industry. The event has the reputation of an industry leader in no small part thanks to its co-location with Z Subcontracting Fair and GrindTec, all being held at Messe Leipzig. Each edition functions as a key meeting point between the supply chain and buyers within the development and manufacturing industry. From machine tools to automation, you see the processing chain laid out in full.
Do you need an affordable hotel reservation for Intec? You have come to the right place. GETA ltd is a seasoned provider of accommodation for trade shows and plans out business trips for exhibitors no matter where they travel next. Tap into an extensive database of hotels all over Leipzig and find the top hotel rates in minutes. Whether you're travelling with a few people or in a large group, our team guarantees a good experience. Choose from a number of hotels, apartments and hostels close to Messe Leipzig and keep costs firmly within budget.
GETA ltd has good offers at every price point. Be sure to take a look at our other services to get the most out of your time at Intec.
Why Your Visit Is Worth It
The reason to attend Intec is two-fold. Not only do you stay on top of what's new in technological advancements and research, but you penetrate new markets. Each edition brings in fresh buyers, experts and engineers, who are interested in networking and pursuing long-term partnerships. You fly home with a long list of sales leads and placed orders.
Plus, Intec's position as one out of three co-located events creates cross-sector synergy. Here are the numbers from the latest live edition, which organisers have called a strong comeback:
821 exhibitors from 29 countries
19,300 visitors from 49 countries
50,000 sq. metres of exhibition space
Industry Relevance
Established in 1998, the Intec International Trade Fair for Machine Tools, Manufacturing and Automation has evolved into a significant biennial event for Europe's metal processing industry. Hosted at Messe Leipzig, the fair serves as a hub for technology leaders, manufacturers, service providers and specialists who travel from near and far in order to showcase cutting-edge precision technology tailored to the evolving demands of manufacturing processes.
Thanks to its biennial scheduling, Intec allows for exhibitors to make considerable progress in the development of their products, so each new edition feels fresh and full of innovation, inspiration and opportunity. Decision makers and professionals in the metal processing field are able to fully immerse themselves in a comprehensive showcase of the next generation of solutions. The show offers a unique opportunity to explore emerging trends that address the intricate challenges of the manufacturing landscape.
Participating in Intec translates into exposure to a vast number of product offerings representing the entire metal processing sector. Attendees, often technical experts and professionals, have full access to intricate technical details, actionable content, and innovative insights that pave the way for the development of advanced commercial components, precision assembly units, and digital automation solutions. Here's the entire product portfolio:
Machine tools (cutting, removing, forming)
Other machines and equipment (additive processes, laser systems, welding technology....)
Special engineering; products, related to mechanical engineering
Machine components and accessories, parts, assembly units
Tools, appliances, clamping devices
Manufacturing automation and robotics
Measurement technology and quality control
Manufacturing technology for electricity plants that use regenerative energy sources
Storage and conveyor technology
Research facilities and institutes, colleges and universities
Services
What makes Intec particularly distinctive is its co-location with other pivotal events. Taking place concurrently is the international Z Subcontracting Fair, which serves as a platform for suppliers situated primarily in the middle of the supply chain, along with industry service providers. Then there is GrindTec, the Trade Fair for Tool Grinding and Tool Machining, which creates a collective stage that covers the complete value chain of the industry.
This trade fair combination remains unparalleled in Europe. It spans the entire spectrum from the very starting point (raw materials, components, assembly units) all the way to the finish (cutting-edge manufacturing technologies). This unified procurement platform caters to professionals engaged in planning, production preparation, operative manufacturing and distribution.
The value of Intec extends beyond the exhibition floor. Thought leaders and experts share their knowledge through various formats, delving into technological trends, innovative breakthroughs and practical discussions. It serves as a true melting pot where industry giants and influential buyers foster a vibrant atmosphere for business-to-business interactions.
Attendees can look forward to an engaging supporting programme, including CONTACT Business Meetings designed to foster meaningful connections and the insightful DGO Event, a conduit for the exchange of knowledge and innovations between researchers, industries and businesses.
Who Are You Going to Meet?
You have quite the successful roster of exhibitors including names such as SLF, Lindner CNC-Zerspanung, Fehlmann Machinenfabrik, Hamma, Wappler, SK Laser, Indeva and Hartmetall-Werkzeugfabrik. Although Intec is predominantly a German-centric event, the trade fair has been expanding in its international offerings. Most recently, exhibitors travelled from Poland, the Czech Republic, Austria, Hungary, China, Bulgaria, Japan, Greece, Italy, India, Mongolia, South Korea and Taiwan among many others.
You see a similar level of internationality among visitors as well. One in five visitors has travelled over 200 kilometres in order to attend, and what's more one in every three visitors claim that Intec is the only trade fair in their business calendar. This is good news for exhibitors, which is reflected in their satisfaction levels. Currently, 88% of exhibitors reported that they had achieved their goals for the trade fair.
When it comes to the roles of trade visitors, you connect with CEOs, business owners, operations managers, production managers, procurement professionals, technicians, construction engineers, planners, tradespeople, students and trainees. Of course, they represent a variety of sectors as well:
Machine tool production
Machine tool equipment production
Metal processing
Toolmaking
Automotive and vehicle industries
Electrical engineering and the electronics industry
Plant construction
Energy production
Research facilities
Industrial services
Steel and light metal construction
Metal trades and crafts
Precision mechanics/optics
Appliance manufacturing
Other industrial sectors
Past editions
Intec 2023
07.03.2023 - 10.03.2023
Coincided with GrindTec Leipzig and Z 2023
96%
of visitors would recommend the events
93%
of visitors will attend the next editions
85%
of visitors were pleased with their attendance
50+%
of visitors were decision-makers
Intec 2021
02.03.2021 - 05.03.2021
How to get to Intec

On Foot
Leipzig/Halle Airport – not advisable
Leipzig Hbf – not advisable

By Car
Leipzig/Halle Airport – 10 mins via A14
Leipzig Hbf – 15 mins via Berliner Str. and Maximilianallee/B2

By Public Transport
Leipzig/Halle Airport – 55 mins via transports IC2441 and 196
Leipzig Hbf – 15 mins via transport 196