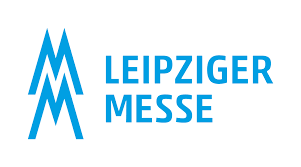 Leipziger Messe
Address:
Messe-Allee 1, 04356 Leipzig, Postfach 10 07 20, 04007 Leipzig, Leipzig,
Germany
About The Venue
The Leipziger Messe consists of about 8 meeting areas and a total square space of 211 800 m2. The venue is a modern complex with all areas having modern equipment and flexible spaces. Besides the iconic Leipzig Trade Fair, the Leipziger Messe is also the event site of the Intec, OTWorld and Mutec. Furthermore, Denkmal and Touristik & Caravaning International take place at this location.
The Leipziger Messe consist of 8 meeting areas constructed in 1996. These include an outdoor area of about 70 000 m2. There are also 5 interlinked exhibition halls. The venue furthermore includes the Glass Hall, an event space of 19 000 m2. Additionally, there is the Halle Eins or Hall. Like the halls, the Glass Hall and Halle Eins have modern amenities including state-of-the-art media equipment and flexible space. The venue has 3 entrances – Halle Eins entrance, West, and East. Leipziger Messe has 14 000 visitor parking spaces and 2000 exhibitor ones. The venue's total capacity is 58 300 people.
How to get to Leipziger Messe
Leipzig/Halle Airport – not advisable
Leipzig Hbf – not advisable
Leipzig/Halle Airport – 10 mins via A14
Leipzig Hbf – 15 mins via Berliner Str. and Maximilianallee/B2
Leipzig/Halle Airport – 55 mins via transports IC2441 and 196
Leipzig Hbf – 15 mins via transport 196
View Nearest Hotels
Hotels
Venue
GET A FREE QUOTE
Looking for a hotel accommodation for particular trade show or exhibition.
Send us a general enquiry and we will find the best options for you