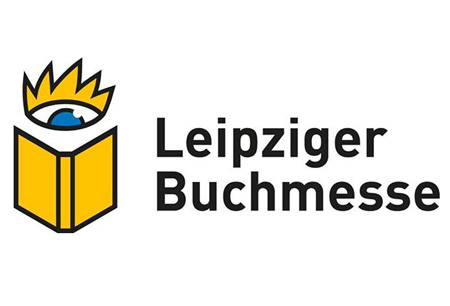 Leipziger Buchmesse
Leipzig, Germany
Book Hotel Online for Leipziger Buchmesse
Book Now
Event Update
The Leipzig Book Fair or Leipziger Buchmesse will take place between 21.03.2024 and 24.03.2024. Leipziger Buchmesse will be hosted as a live exhibition at the Leipzig Messe. Currently, Germany does not have strict Covid-19 restrictions in place due to the improved pandemic situation.
A Brief Overview of Leipziger Buchmesse
Leipziger Buchmesse is a name associated with history, literacy and love of reading. The long-running book fair functions as the main meeting place for publishers, agents, authors and readers from all over the world. It's one of the leading book fairs in Europe and has incredible influence in spreading world literature across all borders. There's no other platform to give you visibility as well as position you near high-value buyers.
GETA Ltd provides exhibitors with affordable hotel rates for Leipziger Buchmesse. We're experienced with hotel accommodation for trade fairs and know all the good hotels across Leipzig. Do you need low-cost accommodation? We make sure your hotel reservation doesn't go over budget. We also provide upscale apartments and suites in boutique hotels. From query to booking, you're done in a single business day! Plus, you stay in a comfortable room close to Messe Leipzig. You won't have to think about how to get to the exhibition centre.
If you want to upgrade your business trip, GETA ltd has many other services for clients. Our team offers rent-a-cars, arranges airport transfers and constructs exhibition stands.
Why Your Visit Is Worth It
Leipziger Buchmesse is the perfect avenue to generate sales leads and enter new markets. The fair has an unparalleled reach internationally and allows even the smallest of publishers to reach larger audiences.
The pandemic forced a three-year break on the fair, but Leipziger Buchmesse came back in 2023 and demonstrated its enduring power to the publishing industry. Attendance and participation from exhibitors reached previous heights:
2080 exhibitors from 40 countries

274,000 international visitors
Industry Relevance
The Leipziger Buchmesse (or Leipzig Book Fair as it's known in English) stands as an unmissable event in the spring calendar for the book and media industry regardless what part of the world you are in. This annual meeting of literary enthusiasts, authors, publishers and media professionals has been the heart and soul of the cultural landscape not just in Germany, but the entirety of Europe. The international book fair has been one of the longest running book fairs in history, having held its first edition back in 1632. Located at Messe Leipzig today, the fair boasts an expansive platform that manages to encompass the wealth of world literature.
The Leipziger Buchmesse fosters meaningful connections between authors and readers, publishers and media entities. The event is a vibrant celebration of literature's diversity, providing a stage for new perspectives and the exploration of literary innovations. The fair's significance lies in its role as a meeting ground for creators and consumers of literature. It effectively transforms the written word into a living experience. Publishers and professionals showcase their literary works and services, providing a direct interface with both industry stakeholders and avid readers.
Spanning across the vast landscape of the publishing world, the Leipziger Buchmesse embraces all genres from fiction and non-fiction to children's and young adult books, as well as academic and specialised literature. It might feel like a maze, but don't worry. The exhibition halls follow a thematic arrangement that captures the wealth of what's on offer. Visitors can pick and choose the segments they can enjoy:
autoren@leipzig, Offers for Authors

Fiction and Non-Fiction

Kids, Young Adults & Education

Book Art & Graphics, Art Schools

Service Providers for the Book industry, Non-Book

Textbooks, Non-Ficition, Science

Digital World: Audio, Film & Media

International

Art Books

Music

Travel

Religion

Newspapers and Magazines
The fair has a nose for talent and puts a lot of resources towards helping emerging authors find their audience, find representation and open new doors to move their careers forward. Leipziger Buchmesse doesn't end at the varied displays of books. Editions are marked by a packed event programme with highlights such as the presentation of the Leipziger Buchmesse Prize, a prestigious accolade recognizing excellence in fiction, non-fiction/essays, and translation.
It's important to highlight that the book fair shares its location with two other spectacular events. First is the Leipzig liest (Reads reads) reading festival, considered the largest of its kind in all of Europe and takes place across numerous venues throughout Leipzig including Messe Leipzig. You have over 3000 events and 3200 participants across 350 different venues. The other major event is the popular Manga-Comic-Con that has its own distinctive publishing ecosystem.
Who Are You Going to Meet?
Leipziger Buchmesse is all about the readers and the exhibition halls are mostly populated by the most passionate readers from Germany and abroad. If you're trying to move books off the shelves, this is your place to do it and expect international interest. Of course, all significant players in the publishing world are present - writers, illustrators, publishers' representatives, literary critics, book influencers, publicists and translators. Anyone who has an active role in the world of books will be present.
There's a high level of internationality when it comes to Leipziger Buchmesse. Each edition has a country as the Guest of Honour – an intimate and in-depth showcase of the country's deep literary tradition and current landscape. In 2023, Austria enjoyed the honour and sent around 200 authors, who gave visitors insights into Austrian literature and culture at the guest country stand, on the exhibition grounds and in the city area at around 110 events.
Outside the Guest of Honour showcase, the book fair makes sure to highlight the literature of as many different regions as possible. TRADUKI, the Southeast European literary association, sends in authors from Albania, Bosnia and Herzegovina, Bulgaria, Kosovo, Croatia, Montenegro, North Macedonia, Romania, Serbia and Slovenia to illuminate readers on what's being published in the region.
Additional Value of Attending
Reading and education go hand in hand and Leipziger Buchmesse makes this connection obvious through its information programme that's specifically geared towards the needs of the education sector. Educators and education professionals can take advantage of excellent events such as the
Trend Forum Education, the Forum Children, Youth, Education; the Forum teaching practice of the Association for Educational Media, the Digital learning lab and the Youth Campus UVERSE.
Past editions
Leipziger Buchmesse 2023
27.04.2023 - 30.04.2023
Leipziger Buchmesse 2020
12.03.2020 - 15.03.2020
Cancelled because of COVID 19
LEIPZIGER BUCHMESSE 2019
21.03.2019 - 24.03.2019
17,411
SQ M of Exhibition Area
LEIPZIGER BUCHMESSE 2018
15.03.2018 - 18.03.2018
17,411
SQ M of Exhibition Area
How to get to Leipziger Buchmesse

On Foot
Leipzig/Halle Airport – not advisable
Leipzig Hbf – not advisable

By Car
Leipzig/Halle Airport – 10 mins via A14
Leipzig Hbf – 15 mins via Berliner Str. and Maximilianallee/B2

By Public Transport
Leipzig/Halle Airport – 55 mins via transports IC2441 and 196
Leipzig Hbf – 15 mins via transport 196