Integrated Systems Europe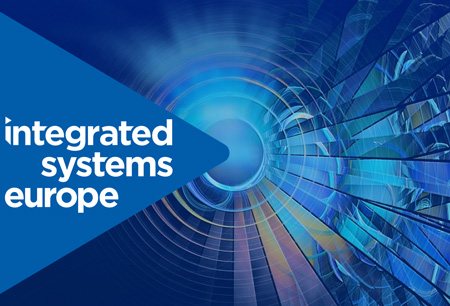 Integrated Systems Europe
Spain , Barcelona
Book Online for Integrated Systems Europe
Book Now
Covid-19 Event Update
Due to the complication caused by the latest Covid-19 strain, Integrated Systems Europe's 2022 edition has been postponed. The Fira Barcelona — Gran Via will host ISE 2022. The event will take place as a face-to-face exposition. The fair will occur between the dates of 10.05.2022 and 13.05.2022. The Gran Via will feature the most up-to-date COVID-19 prevention measures. Countermeasures will include the following:
ISE 2022 attendees must have a validated badge to access the trade fair. Such badges can be available on the ISE 2022 app. After purchasing a ticket and uploading a 3G document, the badge will be available. 3G documents that grant proof of vaccination or recovery. Attendees can also show evidence of a negative rapid antigen or PCR test. The laboratory results option will provide access for 48 hours. Attendees will have to order a new test result once the negative test result has expired.
Participants must wear medical masks in enclosed spaces of the Gran Via. Examples include the exhibition halls, meeting rooms, entrance areas, and corridors. Visitors should be aware that there will be a tracking and tracing system in place. Exhibitors and event planners will keep records of participants' contact information. This step is necessary as a means to contact attendees in cases of confirmed infections. Participants must maintain a social distance of 1.5 meters whenever possible.
Disinfectant stations will be available in areas such as the entrances and restrooms. Exhibitors should be aware that such dispensers must also be present at their stands. The venue will have installed protective screens. These will be available in various temporary structures, including information kiosks. Paperless systems and information distribution methods will also be installed at the venue.
A Brief Overview of Integrated Systems Europe
Integrated Systems Europe brings together specialists, engineers and experts from the electronics industry together in Amsterdam, Netherlands, in celebration of the new advancements in electronics, AV and systems integration. This international trade show charts the future course of the entire sector on a global scale. It's not to be missed as it is the launch pad for launches and demonstrations of cutting-edge technology.
GETA ltd locates and reserves hotel accommodation for Integrated Systems Europe at the price range you've set – all done in a manner of hours. Business travel is easy when you have an expert in professional accommodation. What to expect from your reservation – affordability, strategic location close to the expo centre and extra mobility from connections to the local transport options. One phone call is takes to be browsing through a custom list of hotels for Integrated Systems Europe selected especially for you!
Why Your Visit Is Worth It
Business is booming at Integrated Systems Europe and you only stand to gain from an exhibition booth at the upcoming edition. Not only do you know what your competitors have been developing, but you also benefit from face-to-face interactions with senior buyers. Here is the data:
1300+ international exhibitors showcase;
80,000+ international trade visitors are present.
Industry Relevance
Integrated Systems Europe debuted back in 2004 and its first host city was Geneva in Switzerland. The trade show has humble beginnings with the first edition only gathering some 120 exhibitors and 3500 trade visitors – a far cry from the current numbers. Right from the start, it was obvious there was a market for this event and Integrated Systems Europe grew up fast, moving to Amsterdam in the process. Every succeeding edition is bigger than the last! But what is on display? Everything in audiovisual and electronic integration – traffic control systems, visitor management systems, intelligent software systems, digital signs, monitors, billboards, software applications and solutions. The annual event is also famous for its excellent programming. We recommend you look at the series of conferences running alongside the show.
Who Are You Going to Meet?
Integrated Systems Europe has a wide appeal as can be seen in the rapid growth over the course of only 16 editions. The trade show has a significant following among countries on the territory of Europe, but organizers report that visitors come from over 120 countries in total with Asia, Southeast Asia and North America having a strong presence. Breaking down visitors by their profession is a challenge as you have the entire spectrum present – most of this is due to the many conferences and teaching events like Cedia Talks, Digital Cinema Summit and the Smart Building Conference. Further cementing its iconic status, Integrated Systems Europe organizers report that at the close of the latest edition 92% of the exhibition floor space was booked for next year.
Past Editions
The 2021 edition of ISE was held as three regional exhibitions. This type of format variation was needed due to the travel constraints caused by the COVID-19 pandemic. ISE 2021 consisted of three regional shows under one name — ISE Live & Online. Two of the exhibitions were face to face. One was in Barcelona and the other in London. The third occurred in digital form via an online platform. The platform included a number of services, including livestreaming. The digital platform will be available until the end of the year. 6757 participants visited ISE Live & Virtual.
Past editions
Integrated Systems Europe 2020
11.02.2020 - 14.02.2020
102,000+
SQ M of Exhibition Area
Integrated Systems Europe 2019
05.02.2019 - 08.02.2019
53,000
SQ M of Exhibition Area
INTEGRATED SYSTEMS EUROPE 2018
06.02.2018 - 09.02.2018
53,000
SQ M of Exhibition Area
How to get to Integrated Systems Europe

On Foot
from Barcelona-Sants Station is 41 min walking

By Car
from Barcelona-Sants Station = 12 min of a car drive (4.5 km)
from Josep Tarradellas Barcelona-El Prat Airport = 11 min drive (9.8km)

By Public Transport
from Sants Estació Station take Metro nr L5 for 3 stops to Collblanc station and change to L9S for another 3 stops to Europa (Fira) from where you need to walk another 6 min to reach your travel point. All of this will take you 20 min.
from Josep Tarradellas Barcelona-El Prat Airport take bus nr 46 to Pl Europa Station from where you need to walk aditional 450m. This jurney will take you 20 min.
Hotels
Venue