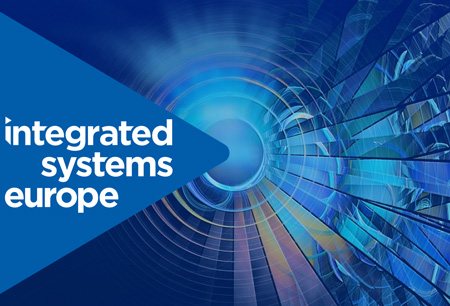 Integrated Systems Europe
Barcelona, Spain
Book Hotel Online for Integrated Systems Europe
Book Now
Event Update
Integrated Systems Europe's 2024 edition will take place at the Fira Barcelona — Gran Via. The event will take place as a face-to-face exposition. The fair will occur between the dates of 30.01.2024 and 02.02.2024. The Gran Via will not feature the most up-to-date COVID-19 prevention measures. This is due to the removal of the country's pandemic-related restrictions.
A Brief Overview of Integrated Systems Europe
Integrated Systems Europe brings together specialists, engineers and experts from the electronics industry together in Barcelona, Spain, in celebration of the new advancements in electronics, AV and systems integration. This international trade show charts the future course of the entire sector on a global scale and plays an integral role in uniting the world's biggest markets under one roof. It's not to be missed as it is the launch pad for groundbreaking technologies.
GETA ltd is an expert in providing accommodation for trade shows around the world and we have worked in Barcelona for years. Be sure that you'll find the right hotel, hostel or apartment in the city in our large database. It takes hours to complete your hotel reservation for Integrated Systems Europe and you make killer savings at the same time. We work at every price point and can handle groups of all sizes. Book hotels close to Fira de Barcelona at attractive rates and benefit from good connections to public transport for a quick commute. GETA ltd fulfils your every need with a generous portfolio of bonus services.
Why Your Visit Is Worth It?
Integrated Systems Europe is the ultimate centre for the AV and systems integration industry. You are right in the heart of the industry and have a complete overview of the current state of markets and technologies. No other place gives you the infrastructure to connect with buyers from so many countries. Integrated Systems Europe continues its domination as a landmark event even during the pandemic. Despite obstacles to long-distance travel, ISE pulls impressive numbers. Here are some of the key data points for the last live edition:
834 international exhibitors book hall space;
43,000+ international trade visitors attend from 151 countries;
48,00 sq. metres of exhibition space
7 conferences with 1000+ attendees
6 technology sectors
Industry Relevance
Integrated Systems Europe debuted back in 2004 and its first host city was Geneva in Switzerland. The trade show has humble beginnings with the first edition only gathering some 120 exhibitors and 3500 trade visitors – a far cry from the current numbers. Right from the start, it was obvious that there was a market for this event and Integrated Systems Europe grew up fast, moving to Amsterdam in the process. The most recent chapter for the event began in 2022 when it moved to its new home – Barcelona, Spain. With the move to Fira de Barcelona, organisers hope to further grow and improve the trade show as the industry recovers from the pandemic. Every year, brands launch their newest projects to a wide, passionate audience.
The trade fair is organised around six technology zones – Audio, Digital Signage & DooH, Multi-Technology, Residential & Smart Building, Lighting & Staging, and Unified Communications & Education Technology. Together they comprise the entire value chain and ecosystem of products and solutions. From traffic control systems, visitor management systems and digital signs to stage equipment, motion tracking, intelligent software systems, monitors and software applications, you get to experience the next generation of technological solutions.
There's a lot of room to grow for ISE given that the AV industry as a whole has not reached its full potential. Current predictions place the industry to grow to $329bn by 2026, which only means that Integrated Systems Europe will remain the best B2B sourcing platform in the world. As of 2022, the pro AV revenue in Spain sits at €3bn. Part of why ISE moved to Barcelona in the first place.
Who Are You Going to Meet?
Integrated Systems Europe has a wide appeal as can be seen in the rapid growth over the course of only 16 editions. The trade show has a significant following among countries on the territory of Europe, but organisers report that visitors come from Asia, Southeast Asia and North America having a strong presence.
Breaking down visitors by their profession is a challenge as you have the entire spectrum present – most of this is due to the many conferences and teaching events like Cedia Talks, Digital Cinema Summit and the Smart Building Conference. The professionals that attend come from all levels and vertical sectors. As an exhibitor, you communicate with buyers from enterprises, education, live events, hospitality, retail and smart homes. In the so-called AV channel category, you will encounter live events producers, design firms, integrators and installers, distributors and resellers, manufacturers, consultants, software developers, user experience and customer experience developers.
What separates Integrated Systems Europe from all other trade shows. It's the calibre of companies that call it home and rely on its vast network to do business. You're in fine company with the likes of Alfalite, Barco, Christie, Google, KNX, LANG, Artcoustic, Crestron, LAcoustics, KNX, Rako Controls, Sony, Storm Audio, Microsoft, Panasonic, Samsung, Shure, Sony and Zoom.
Additional Value of Attending
It's quite impossible to list all the events taking place during ISE, because there's so much going on in the support and information programme. Perhaps most important are the 7 conferences that make the backbone of the information programme. Each conference brings in top speakers and experts that dominate their field and share their expertise and wisdom to a large crowd. These would be the Control Rooms Summit, Smart Workplace Summit, Digital Signage Summit, Digital Learning Summit, Superyacht Technology Summit, Live Events Summit and the ISE Talent & Knowledge Summit.
ISE places a lot of importance and value in equipping professionals and newcomers with the skills and certifications to succeed. That's why there are opportunities for professional development at all levels. Visitors can hunt for their next great job at the AV Career Day or receive training at the AVIXA Events and Training.
Past editions
Integrated Systems Europe 2023
31.01.2023 - 03.02.2023
Integrated Systems Europe 2022
10.05.2022 - 13.05.2022
Integrated Systems Europe 2020
11.02.2020 - 14.02.2020
102,000+
SQ M of Exhibition Area
Integrated Systems Europe 2019
05.02.2019 - 08.02.2019
53,000
SQ M of Exhibition Area
INTEGRATED SYSTEMS EUROPE 2018
06.02.2018 - 09.02.2018
53,000
SQ M of Exhibition Area
How to get to Integrated Systems Europe

On Foot
from Barcelona-Sants Station is 41 min walking

By Car
from Barcelona-Sants Station = 12 min of a car drive (4.5 km)
from Josep Tarradellas Barcelona-El Prat Airport = 11 min drive (9.8km)

By Public Transport
from Sants Estació Station take Metro nr L5 for 3 stops to Collblanc station and change to L9S for another 3 stops to Europa (Fira) from where you need to walk another 6 min to reach your travel point. All of this will take you 20 min.
from Josep Tarradellas Barcelona-El Prat Airport take bus nr 46 to Pl Europa Station from where you need to walk aditional 450m. This jurney will take you 20 min.