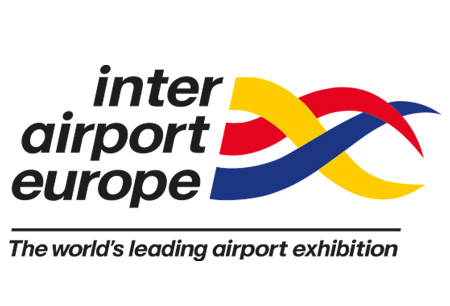 inter airport Europe
Munich, Germany
Book Hotel Online for inter airport Europe
Book Now
Event Update
Organisers have reported no changes to the 07.10.2025-09.10.2025 dates of Inter Airport Europe. This biannual trade fair featuring key stakeholders of the entire airport industry will take place at Messe Munich. Extensive coronavirus safety prevention measures will not be put in place at the venue. This is due to the removal of the country's pandemic-related restrictions.
A Brief Overview of inter airport Europe
International airport industry insiders gather at inter airport Europe to network and stay on top of beast practices and innovations. Learn about the technological breakthroughs for airport equipment and services from all over the world. The international exhibition takes off in Munich, Germany, for four full days and an exciting support program that combines business networking with an informational track. It is a melting pot of industries and regions.
GETA ltd has worked with exhibition goers for years and understands what you need in a hotel booking for inter airport Europe. The right price, the right location and guaranteed comfort. You have first pick from the best hotel rates in Munich, Germany and can complete your reservation in a matter of hours. Do you want to make savings? Do you want nothing but the best? We have it all: hotels, hostels and hotels. Book hotels close to Messe München without paying a small fortune. GETA ltd accommodates groups of all sizes and provides a comprehensive travel experience. Do not forget to look through our other services!
Why Your Visit Is Worth It
inter airport Europe is all about pushing the envelope and celebrating innovations. That's why it's the most effective stage to launch new products and debut new solutions. The crowd that attends wants to keep an eye on emerging market trends and research new suppliers. As a result, the trade fair attracts senior buyers from all over the world. That's more than enough reason to attend. The costs for travel and exhibition space are instantly repaid. Plus, even during the pandemic, inter airport Europe maintains good attendance numbers:
332 international exhibitors from 29 countries showcase;
5100+ international trade visitors from 79 countries are present;
21,000+ square metres of exhibition space is used.
Industry Relevance
Let us rewind the tape on where inter airport Europe first had its start and what the trade event is all about. The beginning was in 1977, where this exhibition was organised in Frankfurt, but as time went on, the show grew even bigger and had to move to Munich in 1997. It is now branded as the leading exhibition for airport infrastructure, handling, and airport services. Another moniker is a one-stop shop for airports everywhere.
Inter airport Europe is divided into three major sectors covering the value chain – interRAMP, interTERMINAL, and interDATA. Together they create the full overview of equipment, products and solutions for all key aspects of managing an airport. interTERMINAL oversees the latest in terminal construction, terminal installations, architectural & interior design, terminal facilities, terminal operations, and management and industry services. At interRAMP buyers discover what's new in health & safety, airfield construction, technical installations, technical systems and services (airside), environmental impact management, pavement servicing, and ground support equipment and services. interDATA extends to all IT solutions for a modern airport – data management systems and solutions, artificial intelligence, infrastructure and terminal management, passenger management, operations management, air traffic management, business management service and solutions.
We're in a peculiar, tense period where sustainability, energy transition and Industry 4.0 all meet together to create a very unique atmosphere, which is reflected in the types of systems that are in place. Cost efficiency, low or zero emission, enhanced passenger experience, automation and digitalisation mark the current chapter in air mobility.
Who Are You Going to Meet?
Inter airport Europe is without a doubt the most important marketplace in its category, so it is not surprising to see the entire industry gather. Visitors come from all sorts of backgrounds as you have buyers, retailers, consultants, developers, and architects of the entire airport environment.
There is a particular movement to create airports that are optimised and environmentally safer, so there are going to be pioneers and engineers aplenty that are experimenting. Geographically, the majority of visitors and exhibitors come from outside Germany – 73% in total for both groups. This is excellent news for those exhibitors who wish to expand their reach and investigate new potential markets. France, Italy, the Netherlands, the United Kingdom, Switzerland, Spain, Poland, Norway and Turkey are the countries with the biggest presence at inter airport Europe during the last edition. As you can see, European markets are easily accessible for all.
The quality of exhibitors continues to be remarkable as you share exhibition space with Dynell, MC Solutions, S.C. ELECTRO MAX S.R.L., Midstream Lighting Ltd, ADB Safegate, ALSTEF GROUP, ACO Ahlmann SE & Co. KG, Bildal Electricals Pvt. Ltd and BMS - BULK METER SERVICES LTD.
Additional Value of Attending
Are you invested in learning all about industry changes? The seminar programme invites over the top speakers in the industry to address how current events and challenges have altered the market landscape. Previous seminars dive deep into smart airports and how their design will change from here on out due to the pandemic, building back operational efficiency (Ramp & GSE Innovations), sustainable airports: greener & cleaner solutions, airport IT & passenger processing. All seminars deliver timely advice, share expertise that solves real-world issues and guide trade visitors to the exhibitors that best meet their needs. In addition, the seminars create the right conditions to make connections with specialists and experts effectively.
Another way to earn prestige at inter airport Europe is to compete for the Innovation Awards, which are handed out every edition and honour outstanding work across four categories. You can compete in Terminal, Data/Digitalisation, GSE and Sustainability. After exhibitors submit their entries, it's up to the community to elect the winners. Winners are determined by online voting that happens through the inter airport Europe show website. When you win, you know it's because you're successfully impressed your peers. Needless to say, winners also see a spike in sales and number of business deals.
Last but not least, we have to mention the digital platform recently launched during the pandemic. Many trade fairs have realised the potential of virtual components to enhance the experience of exhibitors and visitors alike. The digital platform allows you to perform your own market research, promote products and schedule meetings with potential buyers thanks to the AI matchmaking tool.
Past editions
inter airport Europe 2023
10.10.2023 - 13.10.2023
inter airport Europe 2021
09.11.2021 - 12.11.2021
inter airport Europe 2019
08.10.2019 - 11.10.2019
31,476
SQ M of Exhibition Area
How to get to inter airport Europe

On Foot
45 min Bike ride from HBF

By Car
From Munich HBF ~30 min
From Munich International Aiport - 30 min

By Public Transport
From Munich HBF with U2 (13 stops) for 23 min to Station Messestadt West
From Munich International Aiport - S8 to Munich Daglfing Station /1 min transfer to Daglfing Bahnhof Ost/ and then with bus 183 to Messestadt West ~ 55 min