inter airport Europe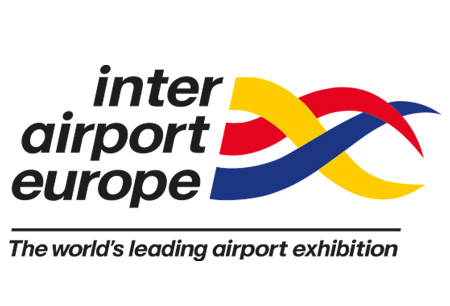 inter airport Europe
Germany , Munich
Book Online for inter airport Europe
Book Now
Covid-19 Event Update
Organisers have reported no changes to the 10.10.2023 - 13.10.2023 dates of Inter Airport Europe. This biannual trade fair featuring key stakeholders of the entire airport industry will take place at Messe Munich. Extensive coronavirus safety prevention measures will be put in place at the venue. Among the implemented measures will be the 3G entry policy. Attendees must show proof of a negative test, recovery, or immunisation.
A Brief Overview of inter airport Europe
International airport industry insiders gather at inter airport Europe to network and get in on the best practices and the latest in technological breakthroughs and innovation for airport equipment and services on a global scale. The international exhibition takes off in Munich, Germany, for four full days and an exciting support program that combines business networking with an informational track. It is a melting pot of industries and regions.
GETA ltd has worked with exhibition goers for years and understands what you need in terms of business travel – affordable rates, access to local public transport and a favourable location close to the inter airport Europe exhibition grounds. One call separates you from your dream hotel in Munich, near Messe Munich. We work with companies of all sizes to make your experience unique and affordable. Your hotel booking online is hand-picked with you in mind!
Why Your Visit Is Worth It
inter airport Europe is all about pushing the envelope in terms of technology, so it is the stage where most technological advancements in your field are going to be unveiled. Another reason to attend is the access to senior buyers from all over the world:
650+ international exhibitors from 43 countries showcase;
13,000+ international trade visitors from 110 countries are present;
64,000+ square metres of exhibition space is used.
Industry Relevance
Let us rewind the tape on where inter airport Europe first had its start and what's the trade event all about. The beginning was in 1977, where this exhibition was organised in Frankfurt, but as time went on, the show grew even bigger and had to move to Munich in 1997. It is now branded as the leading exhibition for airport infrastructure, handling, and airport services. Another moniker is a one-stop shop for airports everywhere. Inter airport Europe is divided into four major sectors covering the value chain – interRAMP, interTERMINAL, interDESIGN and interDATA. Visitors have the opportunity to not only see but interact with a full range of technologies from seat designs and PCA systems to airport check-in, fuel technology, terminal infrastructure and air traffic control.
Who Are You Going to Meet?
Inter airport Europe is without a doubt the most important marketplace in its category, so it is not surprising to see the entire industry gather. Visitors come from all sorts of backgrounds as you have buyers, retailers, consultants, developers, and architects of the entire airport environment. There is a particular movement to create airports that are optimized and environmentally safer, so there are going to be pioneers and engineers aplenty that are experimenting. Geographically, the majority of visitors and exhibitors come from outside Germany – 73% in total for both groups. This is excellent news for those exhibitors who wish to expand their reach and investigate new potential markets.
Past Editions of Inter Airport Europe
2021 Edition
The 23rd edition of Inter Airport Europe 2021 occurred as a face-to-face trade show between 09.11.2021 and 12.11.2021. The hosting location for the 23rd edition of the event was Messe Munich. To ensure the safety of 10,000 attendees from 79 countries, organisers installed the latest Covid-19 safety measures. This included the need for participants to show before entry documents such as proof of recovery certificates.
Past editions
inter airport Europe 2021
09.11.2021 - 12.11.2021
inter airport Europe 2019
08.10.2019 - 11.10.2019
31,476
SQ M of Exhibition Area
How to get to inter airport Europe

On Foot
45 min Bike ride from HBF

By Car
From Munich HBF ~30 min
From Munich International Aiport - 30 min

By Public Transport
From Munich HBF with U2 (13 stops) for 23 min to Station Messestadt West
From Munich International Aiport - S8 to Munich Daglfing Station /1 min transfer to Daglfing Bahnhof Ost/ and then with bus 183 to Messestadt West ~ 55 min
Hotels
Venue