Inter Tabac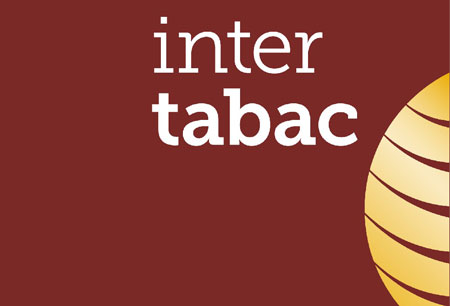 Inter Tabac
Germany , Dortmund
Covid-19 Event Update
September 15th – September 17th 2022 will mark the return of Inter Tabac. Attendees get to experience the live trade fair at Messe Dortmund amidst strict coronavirus protective measures and also have access to digital portions of the edition. These will include safety measures such as social distancing regulations, a 3G entry policy, as well as venue seating reconfigurations. Participants of the fair must present before entry documents such as negative test results, proof of recovery or vaccination passports. They must also maintain a social distance of 1.5 metres at all times.
A Brief Overview of Inter Tabac
The most crucial international trade fair for tobacco products and smoking accessories – Inter Tabac – takes the stage in Dortmund, Germany to continue a tradition of excellence and chart a new future for the industry. Over the course of three days, buyers and experts can go through the entire value chain hosted on one stage. Each year, exhibitors have the chance to grow their client list and land lucrative deals.
GETA ltd has been providing business travels with top hotel offers for over a decade and you can trust us with your business trip. Discover the hotels in Dortmund for Inter Tabac that not just place you where you need to be, but also save on your expenses. It's our mission to make business travel affordable and this is exactly what you receive in your online hotel reservation for Inter Tabac – a personal touch.
Why Your Visit Is Worth It
You have a great chance to stand out at Inter Tabac, because the ratio of exhibitors to visitors heavily skews in the exhibitors' favor. You have an easy time to reaching new buyers, registering direct sales and renegotiating terms with already existing partners. Here's the data:
600+ international exhibitors showcase;
11,000+ international trade visitors are present;
50,000+ square metres of exhibition space is used.
Industry Relevance
Inter Tabac has been a mainstay in the tobacco world ever since its debut in 1978 as a chief meeting place for supply and demand. The event takes place in Dortmund every single year and is on a steady growth rate, which only proves how valuable a platform for manufacturers and dealers the trade fair is. This is doubly true in the climate that targets smoking as a health concern. Trade visitors have access to the entire product portfolio. Exhibition space is dedicated to smokers need articles, smokeless tobacco, cigarettes, cigarillos, cigars, tobacco, paper products, pipes as well as loading facilities. Inter Tabac welcomes innovation in manufacturing and is the launch pad for creative products, bold vision and ingenuity. Not to mention the quality of products.
Who Are You Going to Meet?
Inter Tabac positions itself mainly as an intersection for manufacturers and suppliers that are operating in Europe. Being held in Dortmund, Germany leads in the numbers with a little under a third of all exhibitors being local. You also see presence from countries like the Netherlands, Italy, France, Belgium, Bulgaria Spain. Nevertheless, this being a global event, brands come from all over the world with representation from North and South America to Asia and Africa. That's about the entire world! What makes Inter Tabac so internationally recognized and beloved is the fact the trade fair is organized by the VILLIGER Group – a Swiss company founded in 1888 with operations in over 70 countries.
Past editions
Inter Tabac 2020
18.09.2020 - 20.09.2020
Cancelled because of COVID-19
Inter Tabac 2019
20.09.2019 - 22.09.2019
40,000
SQ M of Exhibition Area
Inter Tabac 2018
21.09.2018 - 23.09.2018
40,000
SQ M of Exhibition Area
How to get to Inter Tabac

On Foot
Dortmund Airport – not available
Dortmund Central Station – 45 mins via Lindemannstrasse

By Car
Dortmund Airport – 20 mins via B1
Dortmund Central Station10 mins via B54

By Public Transport
Dortmund Airport – 45 mins via RB59
Dortmund Central Station – 15 mins via RB53
Hotels
Venue