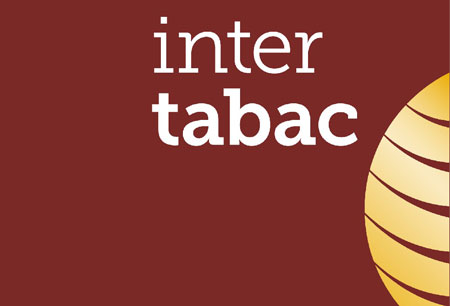 Inter Tabac
Dortmund, Germany
Book Hotel Online for Inter Tabac
Book Now
Update for the Event
September 19th – September 21st 2024 will mark the return of Inter Tabac. Attendees get to experience the live trade fair at Messe Dortmund amidst the absence of strict coronavirus protective measures. This is due to the removal of the related domestic and travel restrictions.
A Brief Overview of InterTabac
The most crucial international trade fair for tobacco products and smoking accessories – InterTabac – takes the stage in Dortmund, Germany to continue a tradition of excellence and chart a new future for the industry. Over the course of three days, buyers and experts can go through the entire value chain hosted under one roof. Each year, exhibitors have the chance to grow their client list and land lucrative deals. Plus, you enjoy access to the international community at large to help diversify your revenue stream.
The upcoming edition of InterTabac in 2022 promises to be a milestone for the industry as a whole and attract thousands. Best make a hotel reservation early and make savings on your hotel stay. GETA ltd is here to show you all the top hotel rates around Dortmund and deliver a bespoke travel experience every time. Our team finds the best hotels close to Messe Westfalenhallen Dortmund whether you're in a large group or not, and whether you're on a tight budget or not. Save hours in planning your trip and complete your online hotel booking for InterTabac within a business day. Turn to GETA ltd for any and all your needs!
Why Your Visit Is Worth It
InterTabac has no competition in regards to its reach and scope. The trade fair maintains its top position as a B2B procurement platform and source for inspiration and innovation. Getting a booth elevates your brand, shines light on your products and generates buzz. Many exhibitors time their product releases to Inter Tabac to make most of early sales and receive direct feedback. The costs associated with exhibited are paid back on the first day of the trade fair. Here's the data for the last edition:
520+ international exhibitors from 47 countries showcase;

13,000+ international trade visitors from 56 countries are present;

40,000+ square metres of exhibition space is used.
Industry Relevance
InterTabac has been a mainstay in the tobacco world ever since its debut in 1978 as a chief meeting place for supply and demand. The event takes place in Dortmund every single year and is on a steady growth rate, which only proves how valuable a platform for manufacturers and dealers the trade fair is. Recently, InterTabac has been co-located with the recently launched InterSupply, which targets the production of tobacco goods. Together they create synergy that has led to solid growth over the last few years in terms of attendance.
Trade visitors have access to the entire product portfolio. Exhibition space is dedicated to smokers need articles, smokeless tobacco, cigarettes, cigarillos, cigars, tobacco, paper products, pipes as well as loading facilities. InterTabac welcomes innovation in manufacturing and is the launch pad for creative products, bold vision and ingenuity. Not to mention the quality of products.
InterTabac also serves as an important meeting point for players in the tobacco industry to address current challenges. Aside from barriers to the industry in regards to raising smoking ages and bans on e-cigarettes, InterTabac also touches upon economic struggles like the paper shortage and the new markets that are opening such as the emerging cannabis market in Germany.
Who Are You Going to Meet?
InterTabac positions itself at an intersection for manufacturers and suppliers that are operating in Europe. Being held in Dortmund, Germany, the trade fair mostly appeals to the local professional community. Though in recent years, the level of internationality has been consistently rising. Now it's reached 42% of all trade visitors. Exhibitors get to meet with buyers from countries like the Netherlands, Italy, France, Belgium, Bulgaria and Spain that represent the European market. Still, you get to see solid numbers from markets in North and South America, Asia and Northern Africa. There are official representatives from China, Hongkong, Macau, Taiwan, USA, Canada, Central & South Americas.
What makes InterTabac so internationally recognized and beloved is the fact the trade fair is organised by the VILLIGER Group – a Swiss company founded in 1888 with operations in over 70 countries. It's the go-to place for leading brands like Philipp Morris, ActiTube and OCB. Plus, the exhibitor list extends to Maya Selva Cigares, Mazaya FZE, Neerup Pipes, New Image Global Inc, The New Ways B.V. and Nicopods ehf.
The audience that gathers at InterTabac consists of top decision-makers from the wholesale, retail, manufacturing and service sectors. All contacts that help you penetrate new markets and close new deals effortlessly while never losing touch with established partners. Overall, InterTabac gets a 90% approval rating from participants with an even higher score from visitors eager to return.
Additional Value of Attending
As an information platform, InterTabac always stays at the forefront of innovation and is a source for new market trends and changes in legislation in regards to smoking. Everything you need to know about the market around the next generation of smoking products and technology you can learn here.
The German Association of tobacconists, biochemists and health policy specialists has experts take to the stage to deliver keynote speeches on a wide variety of topics. In particular, the new legal frameworks directly affect the tobacco industry. After all is said and done be sure to stop by the exclusive tobacco tastings!
Past editions
Inter Tabac 2023
14.09.2023 - 16.09.2023
Inter Tabac 2022
15.09.2022 - 17.09.2022
Inter Tabac 2020
18.09.2020 - 20.09.2020
Cancelled because of COVID-19
Inter Tabac 2019
20.09.2019 - 22.09.2019
40,000
SQ M of Exhibition Area
Inter Tabac 2018
21.09.2018 - 23.09.2018
40,000
SQ M of Exhibition Area
How to get to Inter Tabac

On Foot
Dortmund Airport – not available
Dortmund Central Station – 45 mins via Lindemannstrasse

By Car
Dortmund Airport – 20 mins via B1
Dortmund Central Station10 mins via B54

By Public Transport
Dortmund Airport – 45 mins via RB59
Dortmund Central Station – 15 mins via RB53