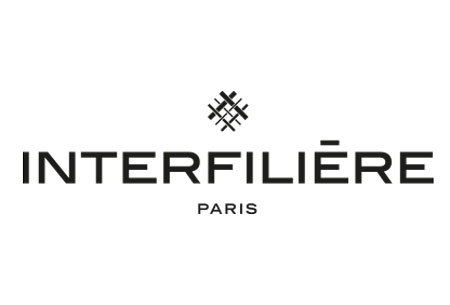 Interfiliere
Paris, France
Book Hotel Online for Interfiliere Winter
Book Now
Event Update
Interfiliere 2024 will take place between 20.01.2024 and 22.01.2024. The event will once again be held at the Paris Expo Porte de Versailles in France. The latest Covid-19 preventative measures will not be implemented at the event site. This is due to the lifting of the national restrictions. France does not feature at present travel limitations.
A Brief Overview of Interfilière Paris
Come to Interfilière Paris to discover the latest new trends in the intimates apparel, swimwear and sportswear market. It's the perfect point to introduce your label and company to the international community of buyers and trendsetters. A truly global hub for networking and business, Interfilière Paris lasts for three days in Paris, France and serves as an excellent resource to get a full glimpse of materials, accessories and sourcing in addition to solid sales leads.
GETA ltd has experience with business travel and have helped thousands find hotels across all of Paris. You have first pick from the top hotel rates in the city. The price doesn't matter. We'll accommodate any and every price point, and firmly stay in your budget. Book hotels close to Paris expo Porte de Versailles, which are well-positioned near bus stops and metro stations. Whether you walk or take public transportation, you'll be at the exhibition grounds in minutes.
In addition to your hotel booking for Interfilière Paris, our team offers a number of bonus services such as airport transfers, rent-a-cars and reservations for meeting rooms ahead of time!
Why Your Visit Is Worth It?
It's all about business at Interfilière Paris, which you're going to discover first hand when you set up your exhibition booth at the event. You have senior buyers with big budgets looking to invest and that bodes well for your sales numbers for the years. We have pulled attendance data from the very last edition before the pandemic to make our point:
13,000 trade visitors across the two editions each year
65% are international buyers
40+ French exhibitors
210+ internationals exhibitors
Industry Relevance
Interfilière Paris, held biannually at Paris expo Porte de Versailles, is the definitive trade fair for the intimates apparel, swimwear, and sportswear market that's paired with the Salon International de la Lingerie. The duo of joint events holds a special place in the world of fashion especially since joining the WSN network. Established in 1983, Interfilière Paris has become the premier meeting place for materials, accessories, and sourcing in this industry on a global scale.
Over the years, Interfilière Paris has only solidified its role as a trendsetter, presenting new fabrics, looks and generating fresh markets. It attracts a diverse range of participants, including established brands, young designers, suppliers, buyers and opinion makers. This gathering provides a platform for networking, building business relationships, sharing experiences and staying informed about the latest fashion trends, innovations and industry shifts. The way fashion moves – it's important to never lift your finger from the pulse of the industry.
With each new session, Interfilière Paris offers buyers a plethora of discoveries, showcasing both newcomers and leading exhibitors known for their infinite creative spirit. If you're looking for the next visionary thinker, then this is where forward-thinking fashion gets born and inspires trends. The fair has a keen understanding of consumer desires and effectively anticipates evolutions in growth markets. Interfilière Paris serves as a reflection of the constantly changing international market.
Interfilière & the Salon International de la Lingerie are to inspire, inform and connect. Fashion professionals from around the world gather to explore high-quality offerings across seven distinct zones: fabrics, fibres, laces, embroideries, accessories, textile designers and production. Buyers receive the full 360-degree view of the value chain all the while establishing and maintaining contacts, delighting customers, and attracting media attention. Interfilière Paris boasts one of the best and most active fashion media coverages, which only elevates exhibitors' brands and boosts visibility as new collections make their debut.
On the show floor, visitors can benefit from colour consultancy and trend guides that identify future trends in lingerie, casual wear, and swimwear. Additionally, attendees of Interfilière Swimwear can take advantage of the concurrent Riviera trade fair, enhancing their experience and exposure to the industry.
Who Are You Going to Meet?
Interfilière Paris opens doors to buyers from all over the world. After all, 55% of all visitors are foreign nationals. Exhibitors have a chance to open dialogue with decision makers based in Spain, the UK, USA, Germany, Italy, the Netherlands, Hong Kong, Belgium and Turkey. Those are the countries with the biggest share of visiting buyers, though the trade fair appeals to professionals all over the Americas and Asia.
As far as exhibitors go, you're exhibiting side by side with Bugis, Maglificio Alto Milanese, Broderies Leveaux, Fleet Luxury, Iluna, Antik Dantel, Union, Embrex, Ipeker, Chantelle, Triumph and Lise Charmel.
Additional Value of Attending
Organisers have gone above and beyond to make it possible for exhibitors to be easily discovered by their target buyers. Interfilière Paris offers a Personal Shopper service, which is a free sourcing service delivered by industry specialists. This service is designed to assist attendees in identifying specific materials, technologies, products and new exhibitors onsite. This way they're able to make the most out of their visit without wasting time and missing opportunities.
The Personal Shopper optimises everything about a visitor's time at the trade fair. They're able to make targeted and efficient sourcing decisions in no time. Even better is the fact that this service remains active all year round, which further ensures that you as the exhibitor won't miss out on any potential sales leads.
Interfilière Paris & the Salon International de la Lingerie offer together an impactful programme of events, which meets every visitor's needs whether it's to network, purchase or gain insights into trends, services and business. In 2022, this programme included:
15 conferences
2 fashion shows per day
6 Live and Trend workshops
1 Interfilière trend forum
1 Happening evening at the show
The conferences provide a platform for experts to share their insights, discuss emerging trends, and address key challenges and opportunities in the market. Attendees have the opportunity to gain valuable knowledge and stay up-to-date with the latest industry developments.
To showcase the latest designs and collections, Interfilière Paris features two fashion shows per day. These fashion shows not only entertain and captivate the audience but also offer a glimpse into the innovative and creative designs that define the lingerie and swimwear sectors. They serve as a source of inspiration and a platform for brands to showcase their products on the runway.
Past editions
INTERFILIERE Summer 2023
02.07.2023 - 04.07.2023
Interfiliere Winter 2023
21.01.2023 - 23.01.2023
Co-incided with Salon International de la Lingerie
61+%
of the visitors were from abroad
73%
of the exhibitors were from abroad
Interfiliere Summer 2022
18.06.2022 - 20.06.2022
INTERFILIERE WINTER 2021
23.01.2021 - 25.01.2021
Edition was held digital to prevent the fast spread of COVID 19
Interfiliere Summer 2020
05.09.2020 - 07.09.2020
Cancelled because of COVID 19
How to get to Interfiliere

On Foot
Charles de Gaulle Airport - not advisable
Gare du Nord - not advisable

By Car
Charles de Gaulle Airport - 15 mins via Rue Louis Vicat
Gare du Nord - 35 mins via Rue de Vaugirard

By Public Transport
Charles de Gaulle Airport - not advisable
Gare du Nord - 50 mins via N13 bus