INTERGEO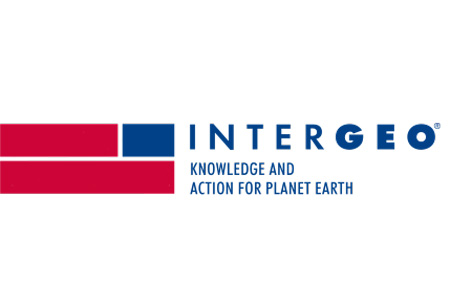 INTERGEO
Germany , Essen
Organisers will proceed with the organisation of the 2022 rendition of INTERGEO. The edition will occur between 18.10.2022 and 20.10.2022 as a hybrid event. It will consist of a digital platform and a face-to-face exhibition, which will take place at Messe Stuttgart. The live event will have strict COVID-19 prevention measures in place to ensure the safety of attendees.
A Brief Overview of INTERGEO
INTERGEO fosters international dialogues between experts in the geodesy sector and this year, the event convenes in Stuttgart, Germany, for three days. As the premier international trade show for exchange of geoinformation and the best practices of land management, the trade fair creates ample opportunities to network and close deals. The event is the first stage most of the innovations in mining and geodesy see the light of day.
GETA ltd selects high quality offers to deliver hotel accommodation for INTERGEO that covers all your criteria. It's our goal to and make your work trip, not only efficient, but affordable at the same time. Your business travel booking minimizes overall travel expenses, making our service a good fit for small and middle-sized companies. We also take great care to place you near public transport connections and make your commute all the more pleasant.
Why Your Visit Is Worth It
You're in the best position to increase your market at INTERGEO. Business meets information at this event and creates an accurate snapshot of the industry today. The trade show is at the centre of the geodesy industry and we have the data to prove it. This is what you have to look forward to at the next edition:
640+ international exhibitors from 30 countries;
19,000+ international trade visitors from 92 countries;
1400+ conference participants;
230+ speakers
6 keynotes
Industry Relevance
INTERGEO as a brand didn't existed until 1995, but that doesn't mean the trade show is as young. After all, geodesy and land management are old sectors dating back centuries. Records show that the first instance of this trade show was held in 1872 in Eisenbach, Germany and has gone under a number of names until the end of last century. Now, the trade show brings in all the cutting-edge advancements in the industry once every year in a different city across Germany. Visitors come in the thousands, because they can survey the entire value-added chain in place. Exhibition space and demonstrations are dedicated to land surveying instruments and services, field computers, geodata, satellite systems, sensors, compasses, geographic information software, GPS receivers and laser scanners among many others.
Who Are You Going to Meet?
The most important question to consider as an exhibitor. You're going to be pleased to know that INTERGEO appeals to every professional group engaged in some capacity in the industry. Visitors include architects, cartographers, engineers, energy suppliers, geographers, researchers, real estate agents, geomarketers, handicraft professionals, health professionals, GIS professionals, building industry professionals, water managers, profit and non-profit companies, and the list goes on. The majority of exhibitors and visitors at INTERGEO are of German origin, because the trade show is historically as the general meeting for German geodesists. However, there has been a significant push for INTERGEO to branch outside the German-speaking world.
Past Editions
2021 Edition
The 2021 edition of INTERGEO was held between September 21, 2021 and September 23, 2021. It exceeded the expectations of all participants and organisers. This edition received high praise for its hybrid format, which consisted of a physical exhibit and a complementary digital platform. The physical edition included strict COVID-19 prevention measures, including stringent social distancing. This event was the first live event for the geospatial industry, and all participants enjoyed the personal interactions. Visitors from all continents followed the event via its digital platform. The 2021 INTERGEO edition demonstrated the importance of face-to-face interactions. The theme of the event was "Inspiration for a Smarter World" with a focus on urgent social challenges. One of the successes of the rendition was the opportunity for the technology industry to communicate face-to-face with students and young professionals.
Past editions
INTERGEO 2021
21.09.2021 - 23.09.2021
INTERGEO 2020
13.10.2020 - 15.10.2020
Edition was held digital to prevent the fast spread of COVID-19.
INTERGEO 2019
17.09.2019 - 19.09.2019
31,000
SQ M of Exhibition Area
INTERGEO 2018
16.10.2018 - 18.10.2018
31,000
SQ M of Exhibition Area
How to get to INTERGEO

On Foot
from HBF 35 min walking distance (2.6km)
from Essen/Mülheim Airport - 1h10 min walk (5.3km)

By Car
from HBF - 6 min ride (2.8km)
from Essen/Mülheim Airport - 8-10 min drive (6.5km)

By Public Transport
From HBF it is only 6 min ride with U11
from Essen/Mülheim Airport - there is no direct transportation
(alternatively you can walk ~30 min to Essen Abzweig Flughafen Stop and take Bus 142 for 9 stops, which will take you ~45 min total)
Hotels
Venue