INTERMODELLBAU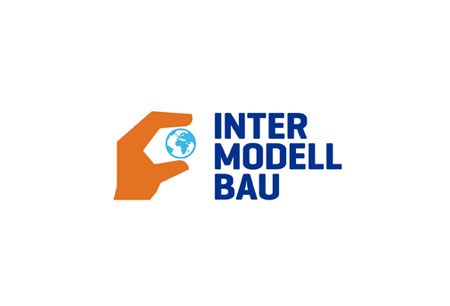 INTERMODELLBAU
Germany , Dortmund
Covid-19 Event Update
The 2022 edition of INTERMODELBAU has been cancelled due to the current travel restrictions and Covid-19 safety regulations. Organisers have opted for such a difficult option despite the success of the 2021 edition and the high anticipation of the 2022 rendition after extensive discussions. From 20.04.2023 to 23.04.2023, Messe Dortmund will host INTERMODELLBAU 2023. The event will take place as a live exhibition. The most up-to-date COVID-19 prevention measures will be implemented at Messe Dortmund. Among the implemented measures will be a strict 3G entry regulation and the wearing of masks.
Introduction to INTERMODELBAU
INTERMODELLBAU gives you an in-depth look at the complete model making sector with over 560 exhibitors from around the globe showcasing their most innovative products as well as celebrating current successes in the industry. The exhibition is under the patronage of over 88,000 international trade and fan visitors. Ensure your travel arrangements are in order with the assistance of GETA ltd – the main service provider for professionals on the road.
GETA ltd has experience working with travelling experts and can secure you the perfect hotel for you to book – inexpensive so you can save money on your travel budget, located in the general vicinity of the INTERMODELLBAU exhibition centre for a quick commute and connected to the local public transport network for extra mobility. This is the perfect set of advantages for you to get the most of the INTERMODELLBAU support program, whether you want to attend the multiple talks and workshops or browse through the model making supplies, model sport sections and ready-made models for purchase.
Ensure your visit to INTERMODELLBAU is effortless fun with GETA ltd as your guide.
Past Editions
2021 Edition
The INTERMODELLBAU 2021 edition took place from November 17th to November 20th, 2021. The format was held at the Dortmund Exhibition Centre. The event took the form of a live exposition. Messe Dortmund included the most recent COVID-19 prevention measures as part of the hosting format. A strict 3G entry requirement, as well as the requirement to wear a mask, were among the implemented regulations. The event attracted 325 exhibitors and around 40,000 visitors from 13 countries.
Past editions
INTERMODELLBAU 2021
17.11.2021 - 20.11.2021
INTERMODELLBAU 2020
13.08.2020 - 16.08.2020
Cancelled because of COVID-19.
INTERMODELLBAU 2019
04.04.2019 - 07.04.2019
INTERMODELLBAU 2018
19.04.2018 - 22.04.2018
How to get to INTERMODELLBAU

On Foot
Dortmund Airport – not available
Dortmund Central Station – 45 mins via Lindemannstrasse

By Car
Dortmund Airport – 20 mins via B1
Dortmund Central Station10 mins via B54

By Public Transport
Dortmund Airport – 45 mins via RB59
Dortmund Central Station – 15 mins via RB53
Hotels
Venue