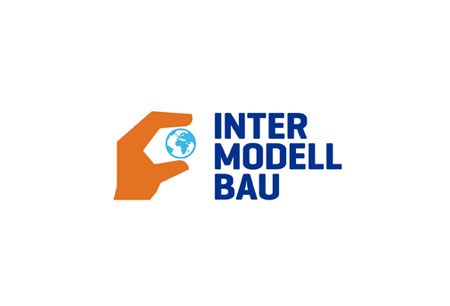 INTERMODELLBAU
Dortmund, Germany
Book Hotel Online for INTERMODELLBAU
Book Now
Event Update
From 18.04.2024 to 21.04.2024, Messe Dortmund will host INTERMODELLBAU 2024. The event will take place as a live exhibition. The most up-to-date COVID-19 prevention measures will not be implemented at Messe Dortmund. This is because of the country removing its pandemic-related restrictions.
A Brief Overview of Intermodellbau
Intermodellbau presents an overall view of the model building industry in Europe. The trade fair is not just a product showcase, but an active hub for networking, knowledge exchange and a place of celebration. You experience high-quality products across cardboard model making, car model marking, steam model making, railway model building, model aircraft, ship model making, funfair model making, accessories and tools. Plus, the interactive and dynamic support programme makes Intermodellbau an unforgettable experience for everyone involved.
Land the best deals in Dortmund without sacrificing hours of your day. GETA ltd shows you the top hotel rates during Intermodellbau and organises your visit within hours. Leave the details of your business trip to us and do what you do best – run your business. Our team helps you get the most out of your attendance at Intermodellbau. We're an experienced provider of accommodation for trade fairs and send you only affordable offers close to Messe Dortmund. Keep expenses to a minimum and reduce commuting at the same time. GETA ltd can easily accommodate large groups of over twenty people.
In addition, our clients benefit from additional services like airport transfers, access to meeting rooms and a team ready to build your exhibition booth.
Why Your Visit Is Worth It
If you're invested into making your mark in the model building industry in Europe, then you have no better platform to achieve your goals than Intermodellbau. The trade fair is a smart investment given its scope and central location. Plus, you'll be meeting with a highly enthusiastic audience that is motivated to make purchases. Not only are you able to drum up excitement for new releases but can receive direct feedback from your ideal customers.
The pandemic has caused significant delays and issues, but the first post-pandemic editions very successfully proved why Intermodellbau is here to stay:
355 international exhibitors from 17 countries

60,000 international visitors

30+ demonstration layouts
Industry Relevance
Intermodellbau is referred to as the place where model building dreams take flight and come alive. A vibrant celebration of all things model building and model sports, Intermodellbau is a yearly fair that draws enthusiasts and experts alike from around the world. Since its inception in 1978, this event has transformed Westfalenhallen Dortmund into a haven for model aficionados, showcasing the latest trends, technologies and innovations across all domains of model crafting and sports.
Spanning a sprawling exhibition space, Intermodellbau is a testament to the creativity and ingenuity that the model building community brings to life. This global event captures the essence of model building in its many forms: on land, on water, in the air and on rails. From meticulously crafted dioramas to intricate scale models, the trade fair resonates with the passions of young and seasoned modellers alike.
The fair's lineup encompasses an array of categories, including model railways, functional models, model cars, model airplanes, model ships, model helicopters, model rockets and drones. The spectacle of Intermodellbau is amplified by captivating indoor and outdoor model sport demonstrations that showcase the extraordinary capabilities of these creations.
Model car enthusiasts will find themselves amidst the latest trends in remote-controlled vehicles, while steam model aficionados can marvel at intricately designed model steam engines and locomotives. The world of model aircraft construction, particularly model airplanes and helicopters, takes center stage, highlighting the evolution of this craft. Railway model building, with its diverse gauges, landscape designs and accessories, adds another layer of thrill to the event.
Who Are You Going to Meet?
Intermodellbau is all about celebrating the inner child of every person. It's the reason why the fair transcends generations and creates an inclusive environment that's welcoming to everyone. Yes, Intermodellbau is for the craftsmen whether they've just begun or have been building models for years and years. However, families too can immerse themselves in the world of model building, with activities that appeal to all age groups.
Intermodellbau has evolved into a pivotal platform for manufacturers, dealers and trade visitors in the model construction and model sports arena. Intermodellbau isn't just a fair; it's a celebration of creativity, skill, and the boundless world of model building dreams. It's a real chance for exhibitors to establish meaningful person-to-person contact with their target customers. The exhibitor list is truly extensive - NMJ, Carrera Revell Group, Viessmann Modelltechnik, Modelleisenbahn, aero-naut Modellbau, Lenz Electronics, Modellbau Berlinski, NOCH, German Model Leisure Aircraft Association and Tillig Modellbahnen.
The level of internationality is quite high as every fifth person travels from abroad. Of course, the majority of international visitors are coming from nearby Austria, Switzerland, the UK, France, the BeNeLux countries, the Czech Republic and Lithuania. However, as the fair's reputation has grown organisers report that model enthusiasts have travelled from as far away as New Zealand in order to immerse themselves in the model building world.
Additional Value of Attending
Speaking of features that keep both young and old entertained, Intermodellbau hosted a LEGO® fan exhibition in 2023, which was a grand success. The exhibition consisted of awe-inspiring creations from the 'LEGO® Modellbaufans Rheinland e.V.' model building club. Showcasing their incredible works of art, the exhibition transports attendees into a world of pure imagination and ingenuity crafted from millions of LEGO® bricks.
Among the exhibits, a full-size red piano and a meticulously crafted Palace of Westminster complete with Big Ben capture the attention. The exhibition boasts two dioramas featuring iconic sets from the 1980s, while a world of knights emerges from over 100,000 bricks. The pièce de résistance is a sprawling railway layout that spans over 100 square metres, a masterpiece composed of 5 million LEGO® pieces.
For those never lost their love of building blocks, an integrated LEGO® play area will keep you occupied for hours on end. It's the perfect way for families and children to spend their time, bond and truly give wings to their creativity. Amidst LEGO® Super Mario™, LEGO® Friends, and LEGO® Technic worlds, participants are absolutely free to follow their own creative path and leave with incredible memories.
Past editions
INTERMODELLBAU 2023
20.04.2023 - 23.04.2023
INTERMODELLBAU 2021
17.11.2021 - 20.11.2021
INTERMODELLBAU 2020
13.08.2020 - 16.08.2020
Cancelled because of COVID-19.
INTERMODELLBAU 2019
04.04.2019 - 07.04.2019
INTERMODELLBAU 2018
19.04.2018 - 22.04.2018
How to get to INTERMODELLBAU

On Foot
Dortmund Airport – not available
Dortmund Central Station – 45 mins via Lindemannstrasse

By Car
Dortmund Airport – 20 mins via B1
Dortmund Central Station10 mins via B54

By Public Transport
Dortmund Airport – 45 mins via RB59
Dortmund Central Station – 15 mins via RB53