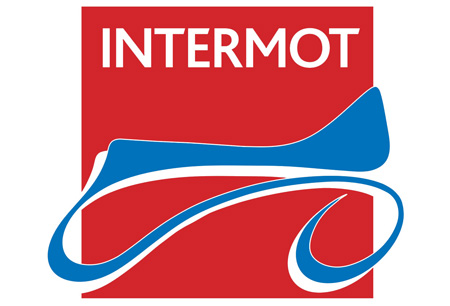 INTERMOT Cologne
Köln, Germany
Book Hotel Online for INTERMOT Cologne
Book Now
Event Update
INTERMOT Cologne 2024 will occur as a live exhibition at Messe Cologne between 01.10.2024 and 06.10.2024. Messe Cologne will not have the latest Covid-19 safety measures in place for the time being. This is due to the removal of the related pandemic restrictions. Organisers will continue to monitor the situation and will update the policies as necessary.
A Brief Overview of INTERMOT Cologne
INTERMOT Cologne combines business and pleasure in a typical German fashion – planning every single day. The dynamic global expo dedicated to motorcycles, scooters and e-bikes attracts a lively audience that's a mix of trade visitors looking to conduct business and enthusiasts who're there to experience an adrenaline rush. Cologne, Germany welcomes companies across the entire product spectrum to exhibit and it's the one place to make headlines in the bike industry.
Book hotel accommodation for INTERMOT Cologne at attractive rates ahead of time. GETA ltd shows you all the great deals and discounts across Cologne. We have a large network of hostels, hotels and apartments all over the city. Tell us your budget and we'll find the most suitable hotel. Are you travelling solo or in a large group? Our team accommodates clients of all sizes and we help you every step of the way in making your hotel reservation for INTERMOT Cologne. Stay in hotels close to Koelnmesse and benefit from access to public transport. GETA ltd provides a variety of other travel services!
Why Your Visit Is Worth It?
At its heart, INTERMOT Cologne is a giant celebration of two-wheeled vehicles and that's a huge draw for visitors that come in the hundreds of thousands. Not only do you gain from the business connections you make on site, but also receive direct feedback from end consumers. That's the best way to know how your two-wheeler or other product will perform outside the trade fair.
Plus, you return home with increased orders and more visibility. Well worth the costs of exhibiting. Take a look at the numbers from the last live edition:
1000+ international exhibitors from 40 countries;

220,000+ international trade visitors and members of the general public;

180,000+ square metres of exhibition space.
Industry Relevance
INTERMOT Cologne has had an interesting history first as part of the broader IFMA show – a then massive leading bicycle trade show. But given the rising interest in motorcycles and next generation of superbikes, INTERMOT Cologne broke off as a separate entity focused only on these product categories. That is until IFMA was discontinued and INTERMOT Cologne took to showcase innovations in cycling.
Now the event takes place every two years and offers visitors an in-depth look of all things biking and motorcycles. Electric mobility has become one of the leading themes at the show. Product groups on display include electrical equipment, engine parts, engines, gear oil, infrastructure, bicycle helmets, bike bags, electric bicycles, motorbike transport case, side cars and much more. But that is only scratching the surface of what's available and possible. During the pandemic, INTERMOT has taken the time to revitalize the brand and adapt to the current state of mobility and the needs of greener technologies. The trade show now moves into a new direction and a new concept built around the themes of innovation, community and lifestyle.
Who Are You Going to Meet?
Manufacturers, retail dealers, wholesalers, component suppliers, technicians, buyers and decision makers, importers and exporters all find their way to INTERMOT Cologne, because it's where you can get the most business at every level. Exhibitors are at an incredible advantage, because not only do they have the opportunity to approach corporate buyers, but also interact with fans and end consumers alike.
After all, INTERMOT Cologne has prepared an outdoor area that hosts a line-up of stunts, drag racing and demo races. The audience for these ranges from professional racers to amateurs and sports fans. This creates a continually changing and diverse environment – a full immersion in the world of biking and cycling.
You'll exhibit side by side with the biggest names in the world of two-wheelers – BMW; Honda; Kawasaki; Triumph; Horex; MSA with brands Benelli, KYMCO, F.B. Mondial and VOGE; Zero; KSR, BIHR, Kellermann, Rukka Motorsport, Motorex and Motul.
Additional Value of Attending
In 2022, INTERMOT took its first step towards becoming a hybrid event. This will be the first edition where motorcycle enthusiasts can log in to the show's digital portal to check and watch the latest model launches. This gives exhibitors additional opportunities to promote their rides and reach an even wider audience.
INTERMOT has adopted a new concept, which translates into a new layout with special areas that are called worlds. At the WORLD OF eNNOVATION, visitors discover the current portfolio of products and solutions for electric mobility and forward-looking technologies. From e-fuels to app integration, this is the place to experience it. The WORLD OF 125ccm targets the next generation of riders. Learn about driving licenses, necessary equipment and research test drives. For gear, the most logical solution is the WORLD OF SHOP@INTERMOT.
Enthusiasts, who want a firsthand experience with a two-wheeler, will love WORLD OF TEST TRACKS. This world gives visitors the ideal opportunity to ride on a 125cc machine, a big bike or even the latest in e-bikes or e-scooters. It's the best way to reach end consumers and generate sales leads. The 125cc will even allow those without a licence to participate. At the WORLD OF TOURING, visitors can do their homework on how to live on the road and draw inspiration for their next long-distance trek. Veteran riders share their adventures and experience with travelling on bike. Last but far from least is the WORLD OF HERITAGE AND CUSTOMIZING. After all, not everything revolves around the newest, hot thing. Here is where you can see the full range of classic and retro bikes, 70s-inspired bikes and bike accessories. It's a unique atmosphere and a fierce international community. You'll see just how much imagination mechanics and bike shops have!
Past editions
INTERMOT Cologne 2022
04.10.2022 - 09.10.2022
INTERMOT Cologne 2020
06.10.2020 - 11.10.2020
Cancelled because of COVID 19
INTERMOT COLOGNE 2018
03.10.2018 - 07.10.2018
100,000
SQ M of Exhibition Area
How to get to INTERMOT Cologne

On Foot
Cologne Bonn Airport – not advisable
Cologne Central Station – 30 mins via Hohenzollernbrücke

By Car
Cologne Bonn Airport – 20 mins via A559 and Östliche Zubringerstraße/L124
Cologne Central Station – 10 mins via Auenweg

By Public Transport
Cologne Bonn Airport – 30 mins via S19 transport
Cologne Central Station – 10 mins via S-Bahn S6/12/9